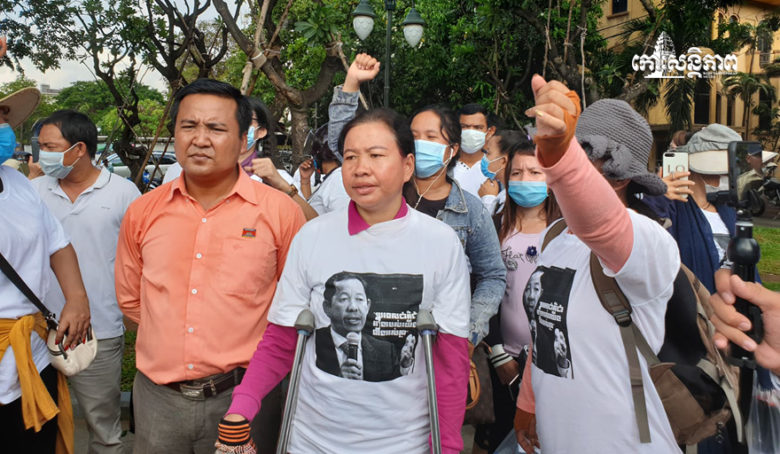 Phnom Penh: At 2:30 pm on August 7, 2020, a group of young men and women and civil society organizations More than 30 people marched to the US and French embassies for intervention. Release Rong Chhun. Authorities arrested him on the night of July 31, 2020 in connection with the border issue between Cambodia. And Vietnam and was charged with incitement to commit a crime.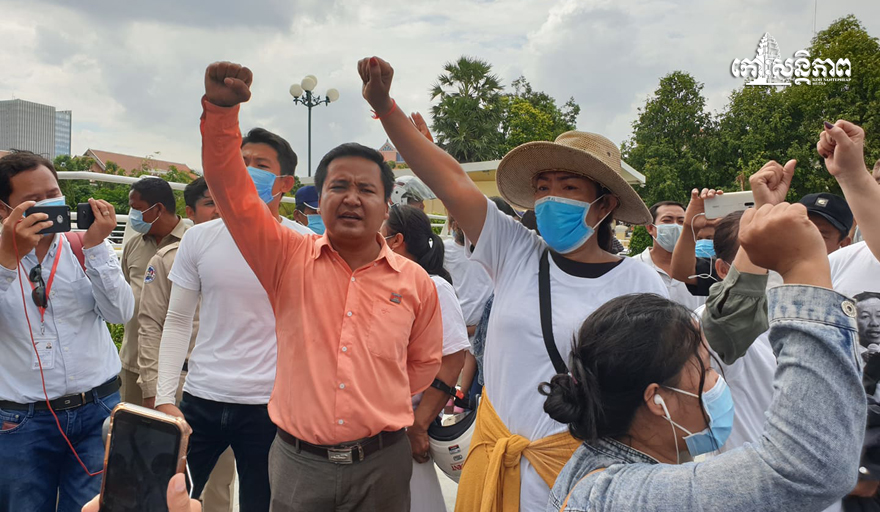 According to the petition, we are all leaders of associations, student federations, trade unions, youth representatives and the Cambodian people who hate and oppose Injustice calls on His Excellency Lok Chumteav, on behalf of the ILO UNHCR Ambassador, to intervene in the release of Rong Chhun, who was Investigating Judge of the Phnom Penh Municipal Court remanded him in custody on 1 August 2020 at Prey Sar Prison (M1) on charges Incitement to commit a crime, for example.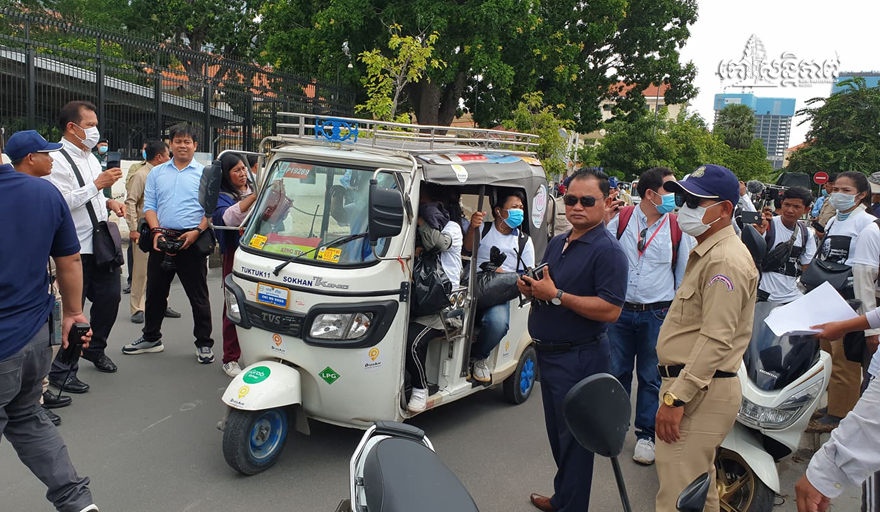 The raid to arrest Mr. Rong Chhun at 9:30 pm on July 31, 2020 and decided to detain him at This prison is extremely unjust because Rong Chhun has worked to protect the interests of the society as As a matter of border issue, join the protest with workers at the Ministry of Labor, Samdech Techo's Cabinet and submit a petition to the Ministry of Foreign Affairs of Cambodia on the issue of national security law Hong Kong and so on. These are his rights as an internationally recognized union leader, and his right to freedom of expression and association. Politics, economy, society and culture are the obligations of the general population as stated in the Constitution of the Kingdom of Cambodia.
We all hope that His Excellency, Lok Chumteav and all democracies will intervene for the immediate release of Rong Chhun. And unconditionally. During the petition for the release of Mr. Rong Chhun of the youth group and civil society organizations. Gather to submit a petition to the US Embassy and intend to march to the French Embassy, ​​but must Daun Penh district authorities did not allow by renting 6 to 7 Indian tricycles to help transport the petition and dismantle Also, without any push or collision. By: Pixel