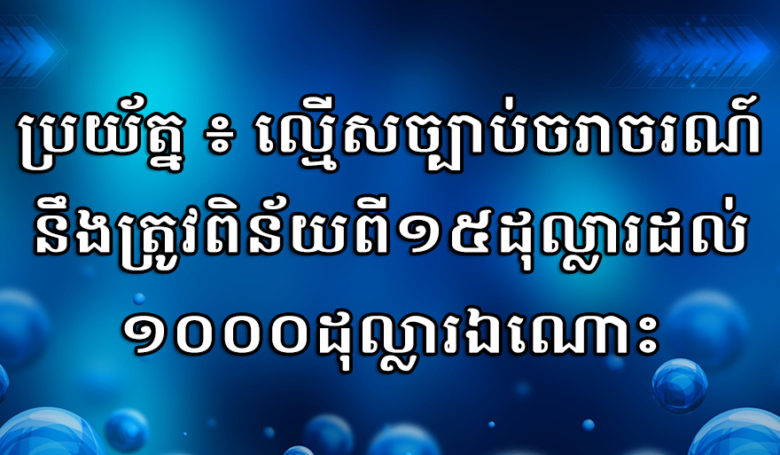 <! –
->
The government has decided to impose more fines to curb traffic accidents, fatalities and road injuries, with fines ranging from $ 15 to $ 1,000. According to the nine-page sub-decree on the amendment of the Sub-Decree on Intervention Fines for Road Traffic Offenses Land.
Under the new law, you do not wear safety gear or do not have any documents or do not obey traffic signals Will be fined 60,000 riel, or $ 15.
Those who get drunk while driving will be fined the most.
According to the new decree, drunk drivers will be fined between 1 million and 4 million riel. Riel.
Drivers, trailers or tuk-tuk drivers or tuk-tuk drivers will be charged 1 million. Riels if they drive when drunk.
Drivers of light vehicles will be fined 2.5 million riel (2,500,000 riel) if they drive while drunk. .
Last but not least, drivers of heavy vehicles will be fined up to 4 million riel if they drink while drunk.
So please do not drive if you are aware that you are drunk. Otherwise it will be heavy. (Edited by: Bopha)