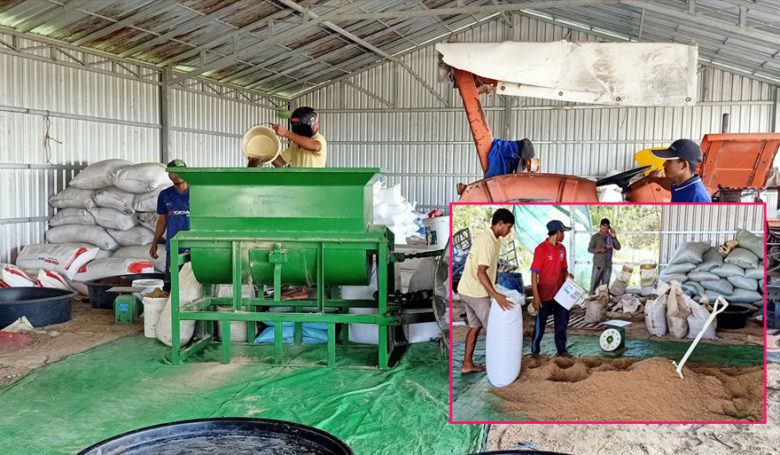 <! –
->
Kampong Chhnang: Breeding cows for sale at a cattle farm in Svay Sweet village, Svay Chuk commune, Samaki Meanchey district. See how to make cows feed on high protein, better quality and make the cows bigger than them. Not only ordinary cattle, but customers who buy cows for slaughter, praised the quality and good red meat Than a common grass-fed cow.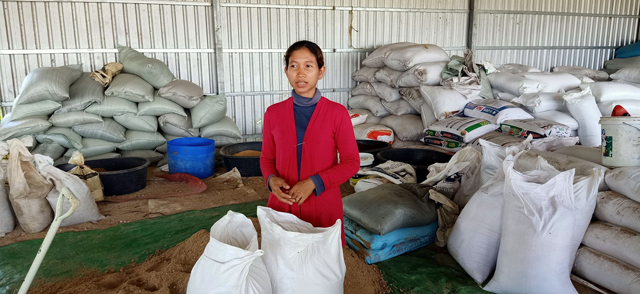 Khem Sreyleak, who is responsible for cows' production, said he knows how to make cows. This is the recommendation of Mr. Ros Visith, who owns the ranch here.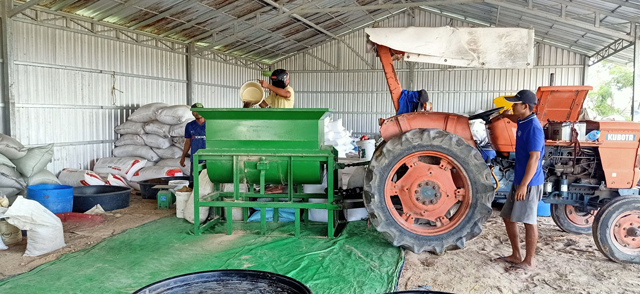 She said that in order to produce cows, raw materials such as cassava, maize, soybeans, maize Bread, cocoa, bran, and coconut oil are mixed and then boiled for 21 days. Then add in another blender, adding some scraps and other items. Once the milling is done, the entrance to the bagels is kept for one week to be served to the cow.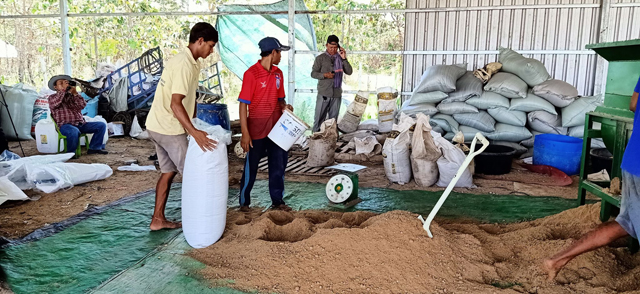 She said the feed cattle grew much faster than normal cows because they were fed. Just one week old cows will be fed a different weight, which is why the cows that buy the cows are fed two or three. Three months old, it is possible to sell meat to a meat harvester.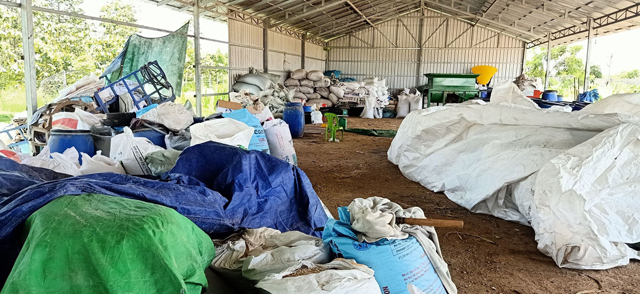 Buyers of the cows said the beef was better and more red than grass-fed beef Plain. Today, his feed is distributed to people who raise cows and test villages at low prices Take no profit.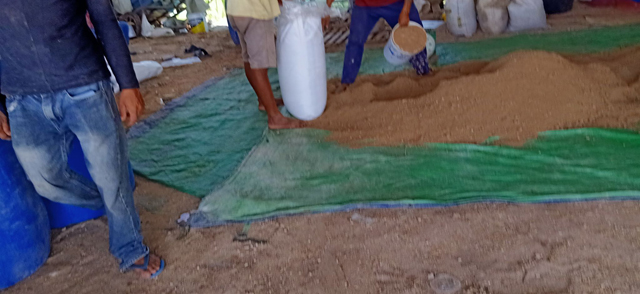 "The cow that has never been fed must be trained to eat three," she said For one or two days he eats, and we feed him 5 kg at a time The day we give them two servings of 10 kg.
It should be highlighted that at this pasture there are 60 cows, 7 breeding cows, The head also has grasses that are imported from abroad for cattle to feed. (Editing by: Thida)