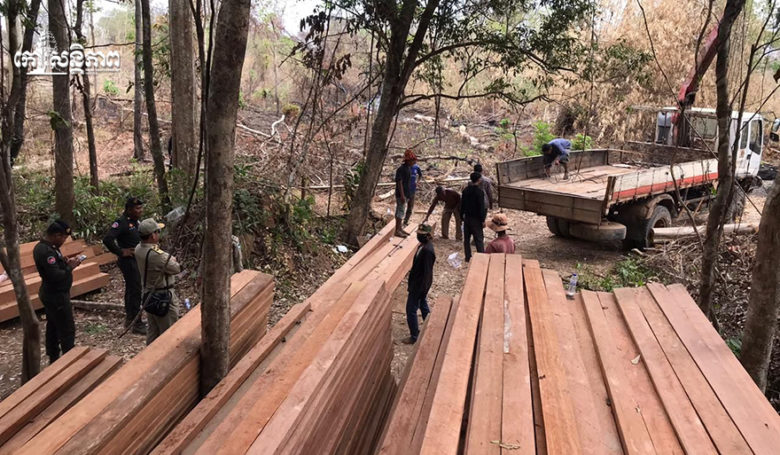 <! –
->
Preah Vihear: According to preliminary reports, a lumbering site was seized by traffickers He was hiding in the forest and was picking up his car, but officials from the provincial forestry administration cracked down on the incident In Bos Thom village, Pream commune, Tbeng Meanchey district.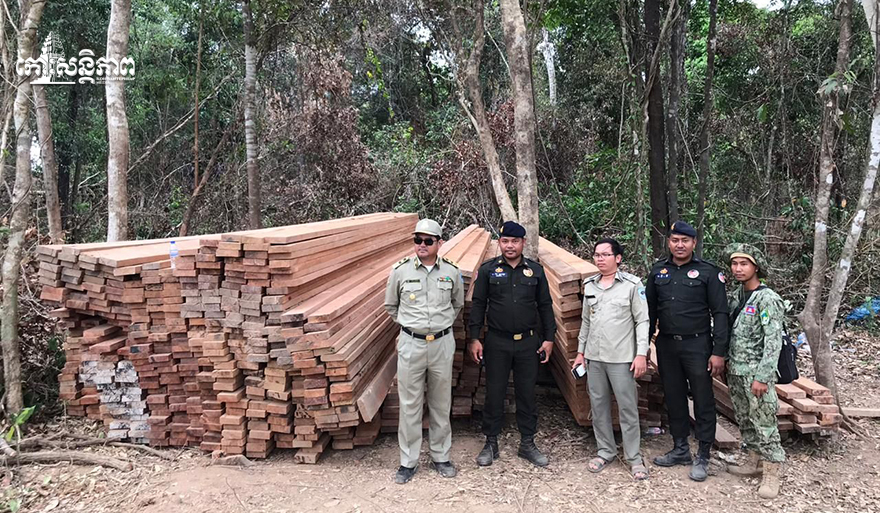 According to Song Panha, chief of the Tbaung Meanchey Forestry Administration, told reporters on March 4, 2020, that a pile of wood was in place. Traders hiding in the jungle in Brasith Thom village, Brom commune, Tbeng Meanchey district, were found by military police. On the evening of March 3 and co With expertise Administration to crack down again on the 4th of March.
At the time of the crackdown, the suspects fled, leaving behind only items such as carts and piles, he said. Wood only.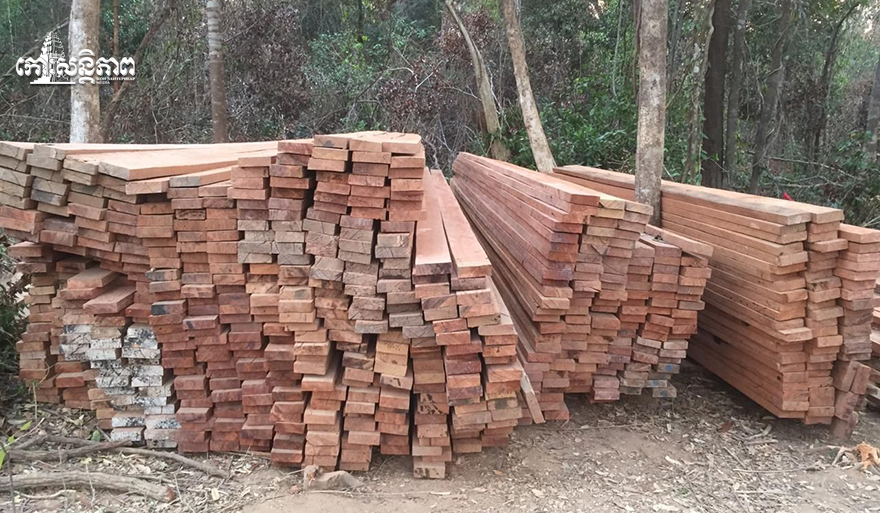 So far, the task force is collecting all the exhibits to be stored in the administration, "the source said The forest is still under investigation and the suspect has been arrested and arrested. However, the total number of lumber is still unknown. (Edited by: Bopha)