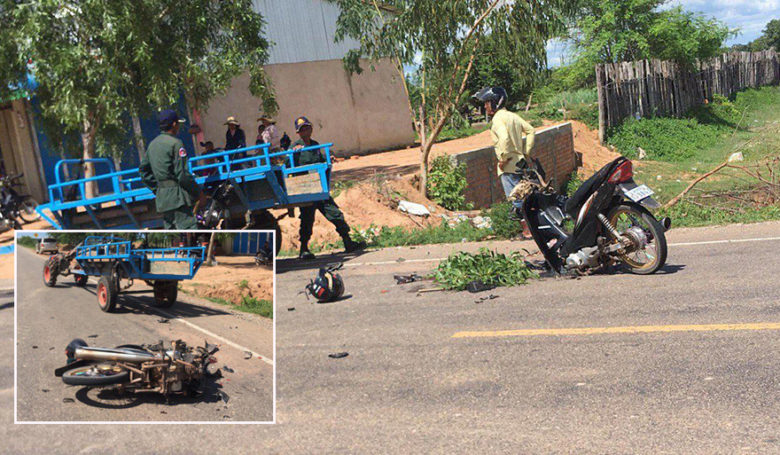 Siem Reap Province: Two soldiers working in the 2nd Intervention Brigade, 100DKZ 75 Mortar Battalion, riding a motorbike and driving at high speed Overcrowding hit a bulldozer parked on the road, killing one person and seriously injuring another.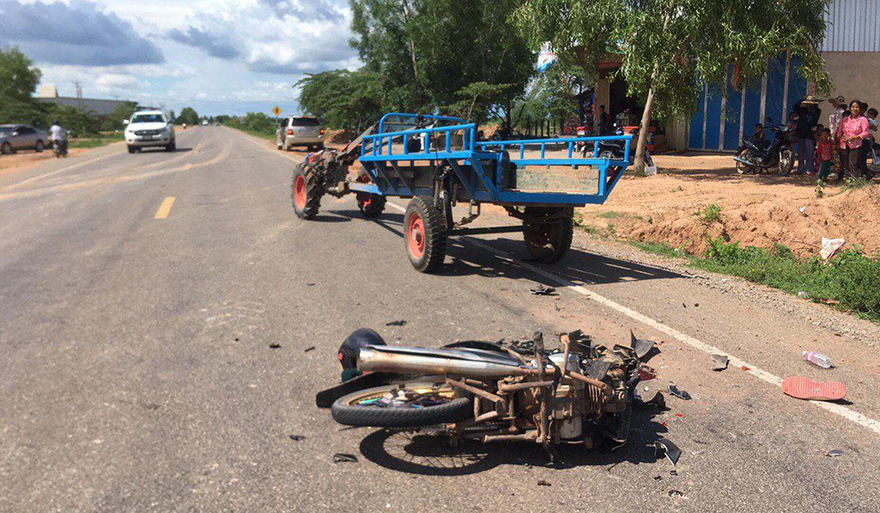 The above traffic accident happened at 2:10 pm on July 13, 2020 at In front of a gas station along National Road 68 between km 20-21 in Tapang village, Sen Sok commune, Kralanh district Siem Reap.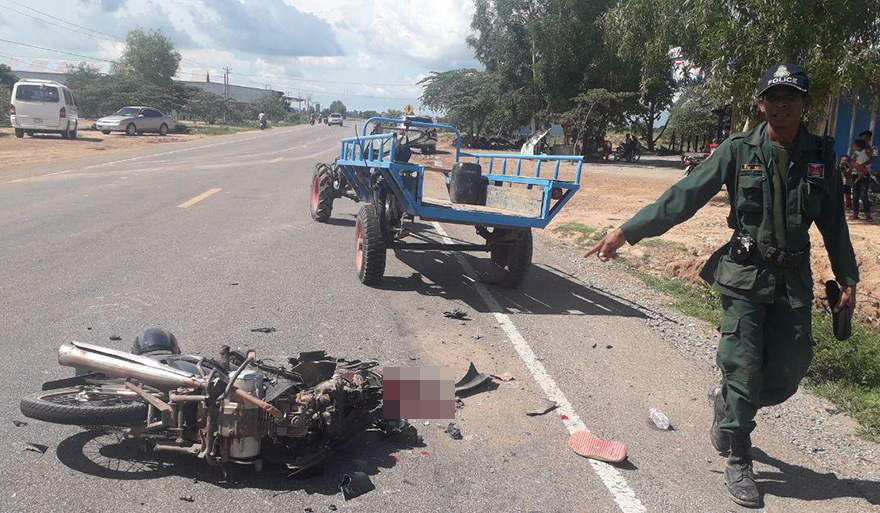 Kralanh District Police Inspector Colonel Chi Bengchon said at 9:15 a.m. on July 14. In 2020, the two victims were soldiers serving in the 2nd Intervention Brigade, Mortar Rifle Battalion. 100DKZ 75, Eam Mon, a 28-year-old male motorcyclist living in Svay village, Thmor Puok commune, Thmor Puok district, Banteay Meanchey province, lost his life. Another, Krem Ra, a 36-year-old male passenger living in Changkran Yeak village, Beng commune, Banteay Ampil district, Oddar Meanchey province, was seriously injured. The two victims were riding a black McWave Alpha motorcycle with license plate Banteay Meanchey 1J-9843. . As for the red scissor lift above, the driver did not know his identity.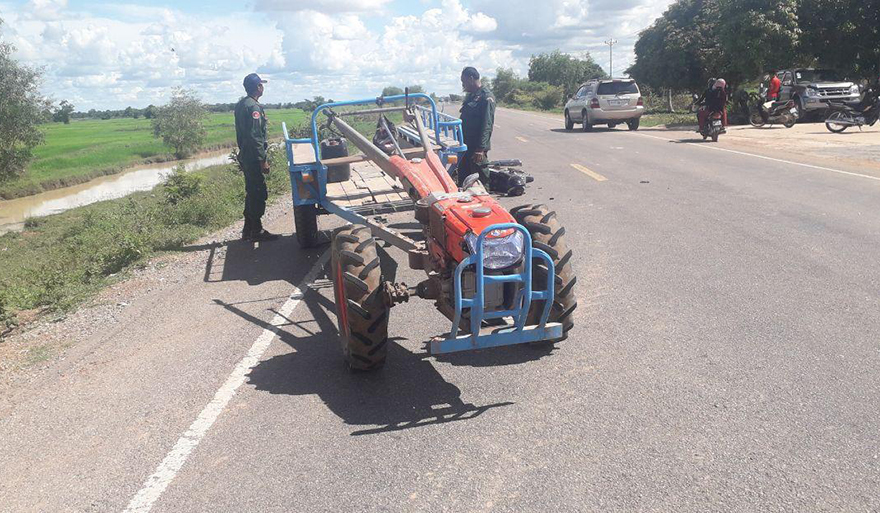 The district police chief said that before the incident, the two soldiers were seen riding a motorcycle in a taxi. At high speed in the direction from south to north, when he reached the scene above, he hit the rear of the bulldozer. One vehicle was parked on the side of the road, causing the death of the motorcyclist, while the passenger was seriously injured and the motorcycle was badly damaged. The driver of the scissor lift escaped, leaving the scissor lift slightly damaged at the scene. .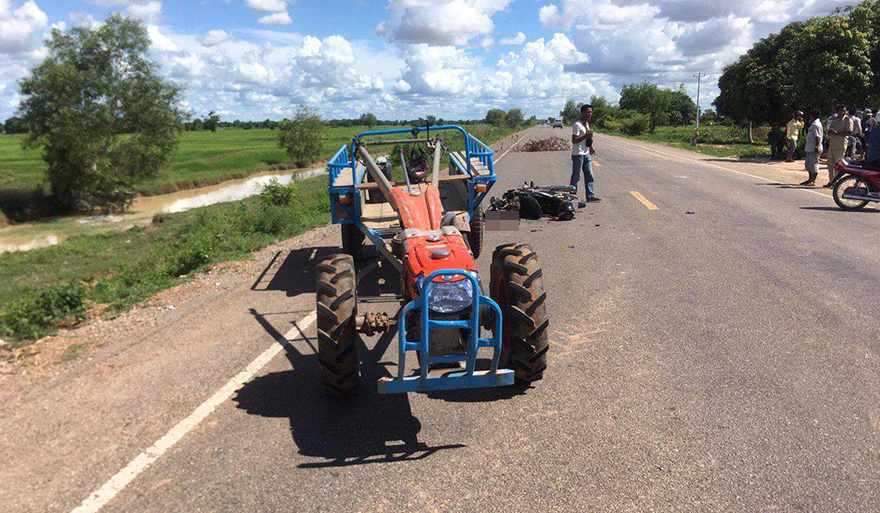 After the incident, both motorcycles and bulldozers were taken to the Sen Sok Administrative Police Station to be handled. Procedures. The seriously injured were taken to Kralanh District Referral Hospital, while the body of another victim was taken to Kralanh District Referral Hospital. Expert force handed over to the family to take to the traditional festival. (Edited by: Thida)