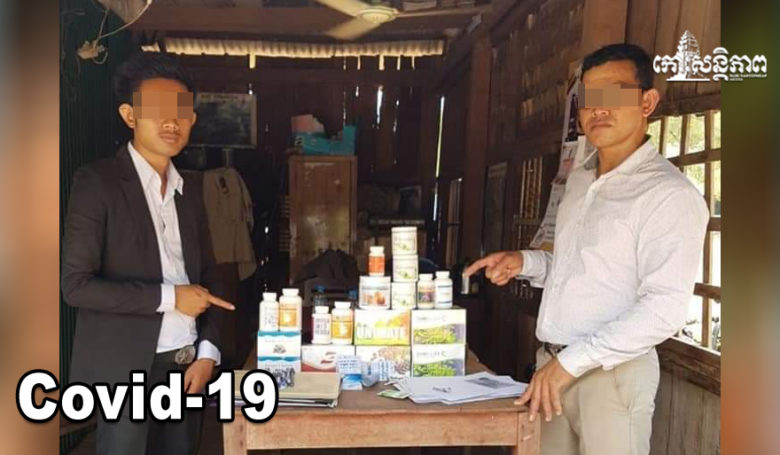 <! –
->
Kompong Chhnang Province While People Around The Country Are Concerned and Fearful Of New Respiratory Syndrome Vid 19 suddenly 2 men took the opportunity to sell product as anti-retroviral 19, and this case Police arrested the two suspects at the Rum Market Phos district, Kampong Chhnang at 11 and 30 am on 1 April 2020.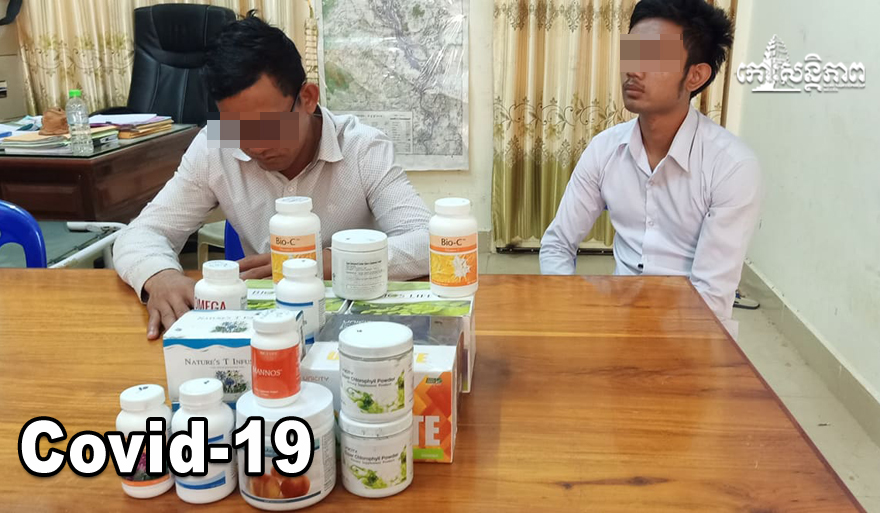 Chin Sophat, chief of the Anti-Economic Crime Division of the Kampong Chhnang provincial police chief, said the two suspects, one of whom was named Eun Chan, a 36-year-old male from Prey Phlong village, Sambor commune, Traing district, Takeo province, and another 25-year-old Soung Savin Address: Sre Cha village, Toulpheak commune Phos.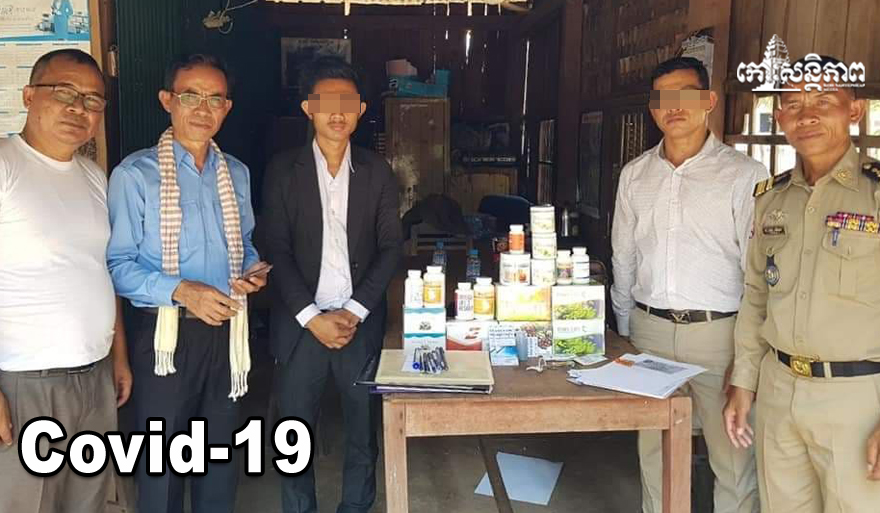 Before the incident, the two suspects sold their products to the people Misleading people, "their products can prevent the disease Do not wear a mask or wash your hands if you need to $ 500 for a family.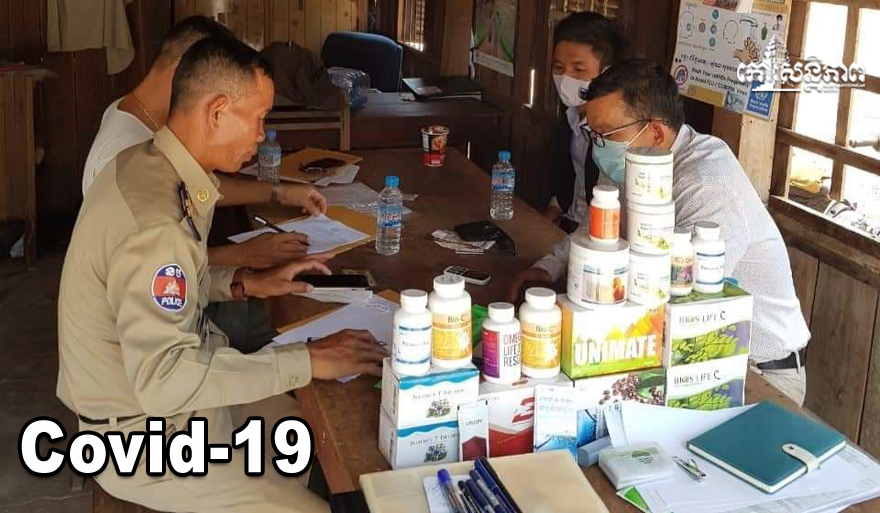 Immediately upon receiving this information, Teuk Phos district police arrested the above suspects to build a case to send to Provincial Police Commissariat for Kompong Chhnang Province
In front of the provincial police, as well as a group of journalists, the two suspects maintained their answers that their drug was true. Of course, the CAVV 19 virus can be prevented. After questioning, authorities made a case for sending the two suspects to court for legal action. (Editing by: Thida)