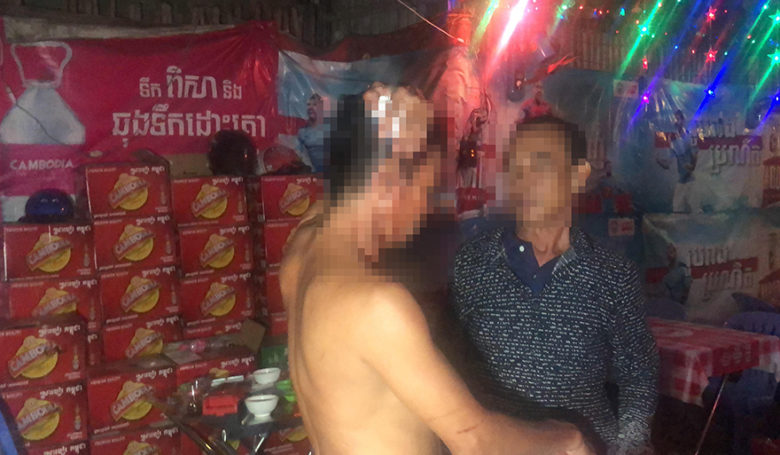 <! –
->
Phnom Penh: Two elderly men drink in a pub and call a woman
When the hippies saw this, they took a bottle of wine, broke the man's head, bleed and cheated. The victim's cellphone was also lost. The incident triggered an alarm around 11:15 pm on May 30, 2020 at the brand " Toul Li Lili »Street 271 in Sangkat Phum Deum Thkov, Khan Chamkarmorn.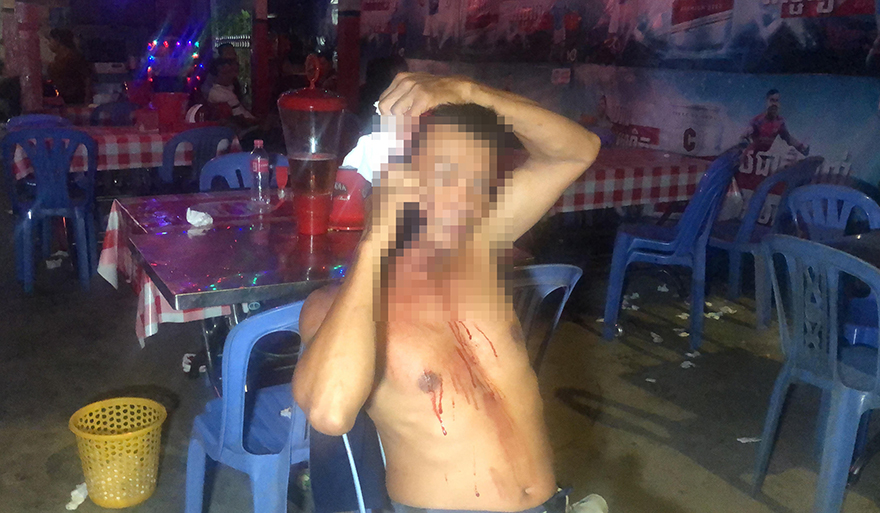 According to a man who was drinking with the victim, two of the victims came to drink At the store above, two bottles of 12 beers were served. While sitting drinking, the victim called the woman sitting next to her, "Woman, you can sit next to me for money.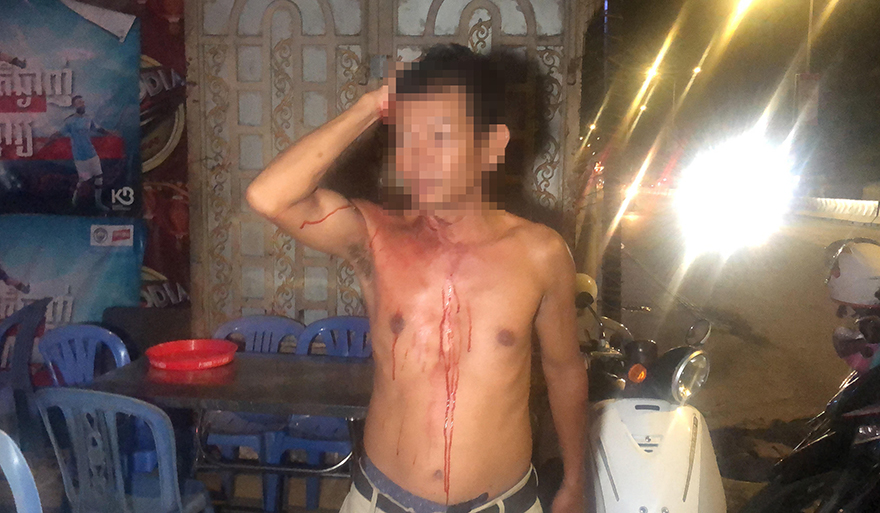 Sources said that as the woman sat next to the victim, he was drinking and talking normally. Then there was a group of hippies, who were sitting at a table nearby, came over and grabbed a bottle of beer in the head of an old man. The two of them broke their heads and stole the victim's iPhone and rode off The motorcycle escaped.
The victim borrowed a friend's phone, called his family, and took him to the hospital for treatment File a complaint at Phsar Doeum Thkov police station to search for suspects and bring them to trial. (Edited by: Bopha)