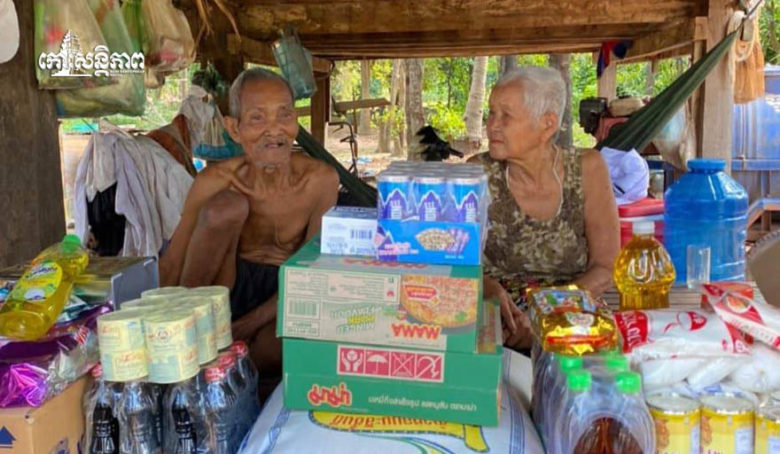 Oddar Meanchey Province: 90-year-old Phat Lot and 86-year-old grandmother living in a helpless place Anlong Veng district brings food donations to grandparents on the morning of July 29, 2020 In Sleng Por village, Trapeang Tao commune, Anlong Veng district, Oddar Meanchey province.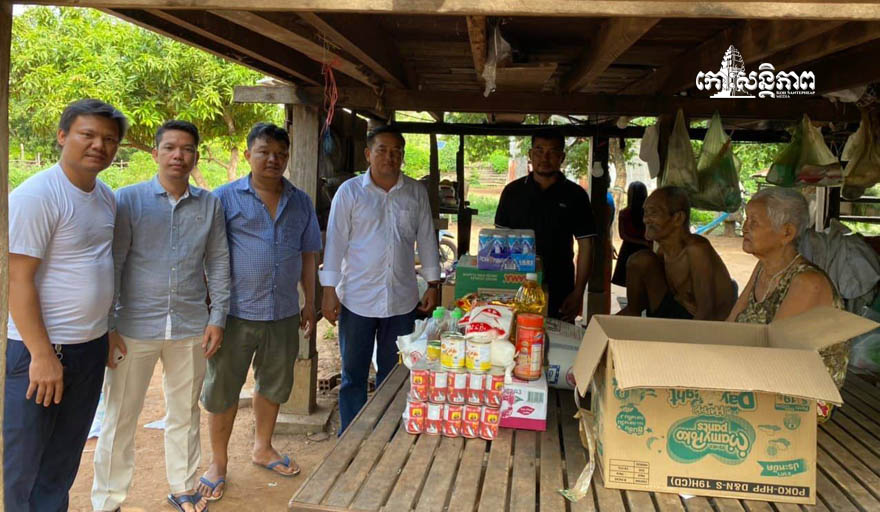 Neighbors described to Koh Santepheap that the two elderly grandparents He has three children, two daughters and a husband, and two sons and daughters are living away from their parents. A woman has a husband who lives near her parents, a husband who works as a construction worker, she has up to five sons and daughters, and she lives in poverty In the morning, in the morning, in the evening, in the evening, there is no supply to support the parents.
Mr. Siv Ouk Sithisak said that according to seeing the 90-year-old man, the 86-year-old grandmother who is old And even helpless, at this time, 19 people living in Anlong Veng district agreed to take the initiative to raise rice to buy Food items such as 50 kg of rice, 2 bottles of pure water, 1 big bottle of cooking oil, 1 big bag of meat, 2 bags of fish, 2 lots of sugar 2 kg of dishwashing soap, 1 large bottle of Bicheng, 1 kg of salt, 2 kg of oatmeal, 1 bottle of fruit juice 1 pack of noodles, 2 packs of soy sauce, 2 packs of raw milk, including 280,000 Riel budget, in addition, there is soap for washing hair The plates were handed over to them to join the local authorities as well as to join the Royal Government.
Un Reth, chief of Sleng Por village, said that the elderly man and woman had poor cards and that the authorities He has always been very supportive and has recently received donations from the Royal Government. Local philanthropists in Anlong Veng who have provided more support are better off for their livelihoods. By: Om Saroeun