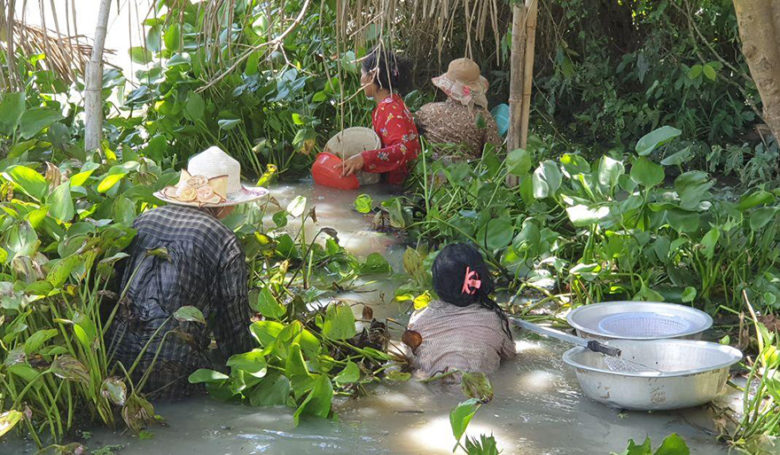 Kampot Province: Many people from different communes in Banteay Meas district went to catch poisonous fish in Prek Touk Meas for Two days in a row, the 27th and the 28th of July 2020.
According to people from Chamlong Chrey village, Touk Meas commune, west of Banteay Meas district, the fish The canal started to be poisoned on the morning of July 27, 2020. At that time, he did not dare to go down into the water because the smell of the water was too bad and itchy.
Another resident from Prey Chek village, Touk Meas Khang Lech commune, who was waiting to catch poisonous fish in the canal, said Describes how surprising it is that many people yesterday went to catch dead fish in Prek Touk Gold, with each catching hundreds of kilos of fish. Because they can't eat all of it, they even sell it in the town.
On the afternoon of July 28, another resident chased a turtle weighing about 20 kilograms.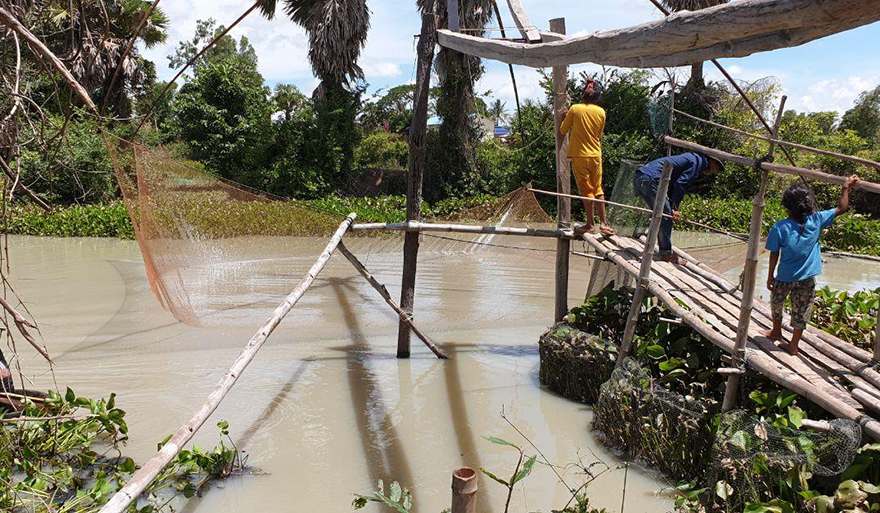 According to Mr. Chan Rith, Director of the Department of Agriculture, Forestry and Fisheries of Kampot Province, said on the afternoon of July 28 that He told fisheries officials in Kampong Trach district about the case of poisonous fish in Banteay Meas district.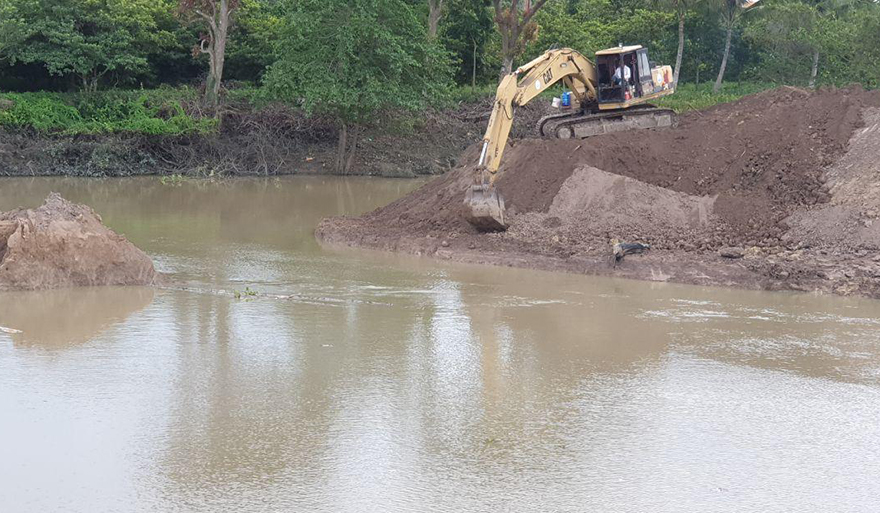 Por Vy, Deputy Governor of Banteay Meas District, also said on the afternoon of July 28 that a dam in Prek Touk Meas was The river flows down the creek on the morning of July 27. The water that broke down the dam and flowed down was sewage. The Ministry of Water Resources has blocked the construction of a sluice gate. Prek Touk Meas.
Mr. Povi said that when the dirty water flows into the canal, the fish are poisoned and die. He said that if there is a heavy rain to make the water lose the smell of fish also stop poisoning.