發財 發財 !! GONG XI FAIR !! Happy New Year 2020 For all customers who come for two cups of coffee or drinks from the Max Cafe up to two will receive the same two bars.
This offer is effective from Monday, January 20th, with each coupon with 20% to 50% off. Also, to celebrate the Chinese New Year, January 25, 2020, Max Cafe is available for 6,000 riel (six thousand riel) for every single coffee. Latte, Iced Milk tea and Hot latte.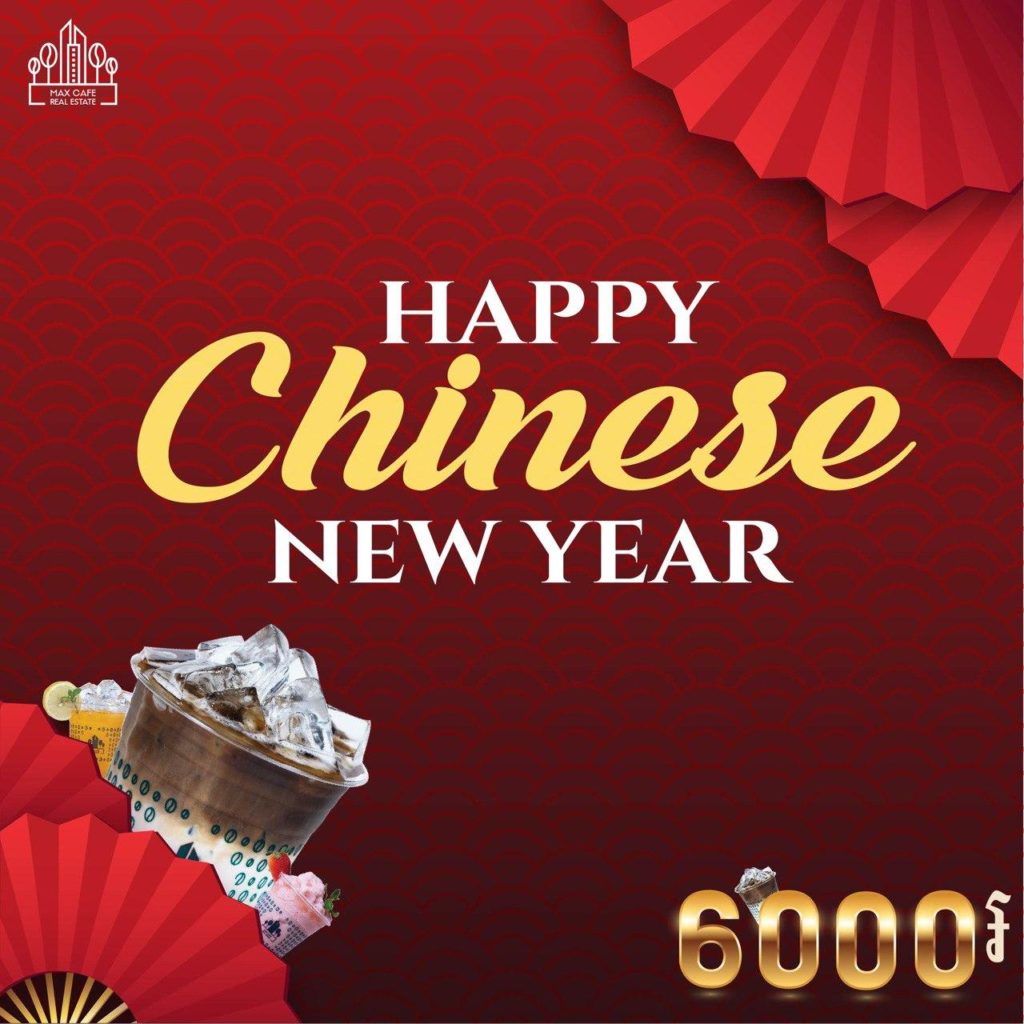 Max Café Real Estate is located at A01 in the OnePark Project # 58, Srah Chak Commune, Phnom Penh City. It is open every Monday to Saturday from 7:00 am to 5:00 pm.
For more information, contact: 099 800 990 or log onto Facebook https://www.facebook.com/MaxCafe-115717353203849/