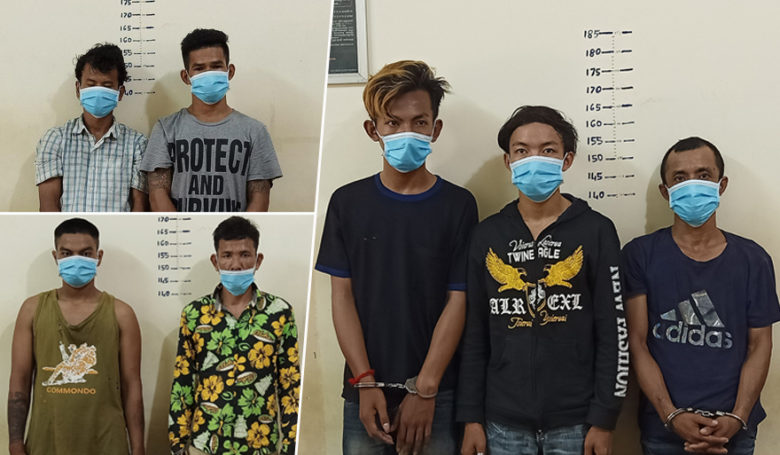 <! –
->
Banteay Meanchey: Colonel Thin Sineth, Inspector of Police, Poipet City, Banteay Meanchey, said that following the orders Brigadier General Ath Kemm, Banteay Meanchey Provincial Police Chief, and Coordinator of Banteay Meanchey Provincial Court Prosecutor Meas Chann Piseth, Police Poipet Continued crackdown on three trafficking and use cases and detained a total of seven suspects including drug paraphernalia Some.
The first case – at 3:00 am on May 2, 2020 – the police force of Poipet City Police. Poipet City Administration Police patrol the village of Poipet at the concrete road in front of Poipet casino Lashio 99 in the village of Kbal Spean 1, Poipet commune, detained The three suspected drug traffickers, including 1-year-old You Sareth, 39, who lives in Bar Lolita 1, Poipet City, Poipet City, Pseudonym 2-year-old Keo Chiva Phsar Sathol village, Sangkat Phsar Kandal, Poipet City, business 3 – Seng Bun The 21-year-old male, temporary accommodation in the village of Kbal neighborhood Poipet laborer occupations. Police found five bags of white powder pills.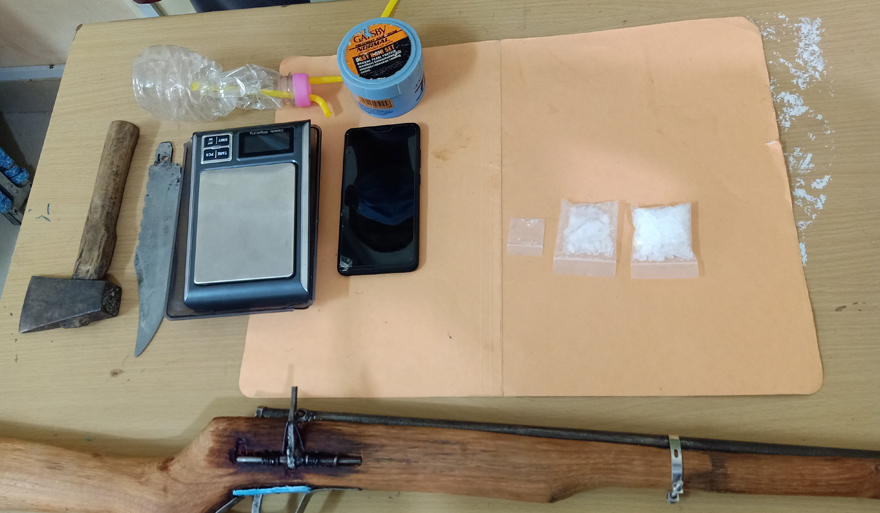 Case 2 – At 8:20 pm on May 2, 2020, the Police Postal Police Force patrol the village At a train station in front of Lucky Casino in Poipet village, Poipet City arrested on suspicion of trafficking and Two drug users, one of whom was Chey Sokha, male 39-year-old temporary resident in Poi Pet village, Poipet commune, unidentified occupation 32 years temporary resident Kbal Spean Village, Poipet commune. Authorities found six bags of white powder pills.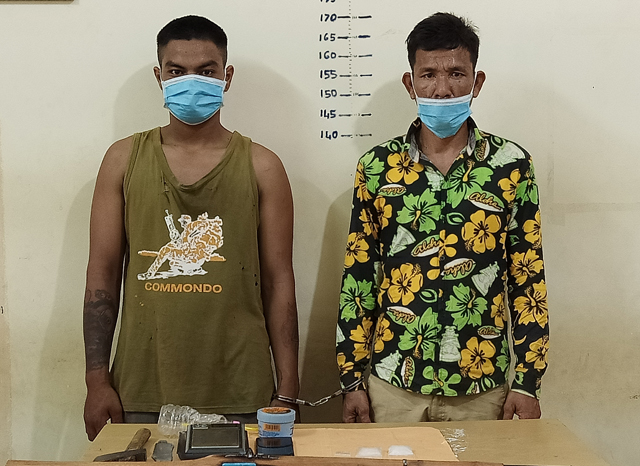 Case 3: At 1:30 pm, on May 3, 2020, a citizen reported Trafficking and Drugs in Anlong Svay commune, Poipet City, Poipet City Where the subjects are acting in fact and arresting them Two suspects, one of them a 42-year-old male from Anlong Svay village, Nimith commune, Poipet city and one Another 20-year-old male is from Yeang Thmey village, Sangkat Nimith, Poipet City. Authorities detect 3 bags of white gram powder, one for weighing one, a plastic bag Some plastics, a custom-made hose for 3 brushes, a glass tube for 3 brushes, a shotgun ammunition, 1 knife and 1 ax.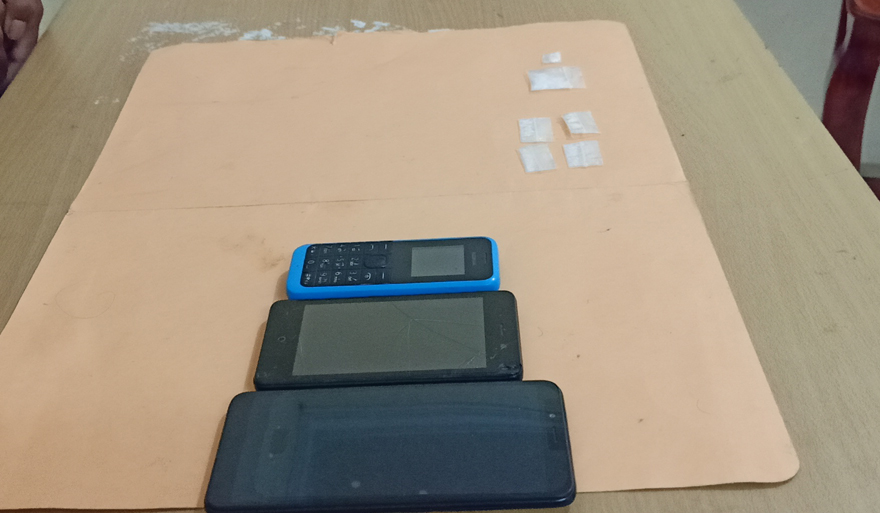 Lieutenant Colonel Ngong Soche, deputy commissioner of anti-drug work, confirmed the seven suspects, including all of the above Anti-narcotics police are preparing a case to be sent to Banteay Meanchey Provincial Court to take action. (Editing by: Thida)