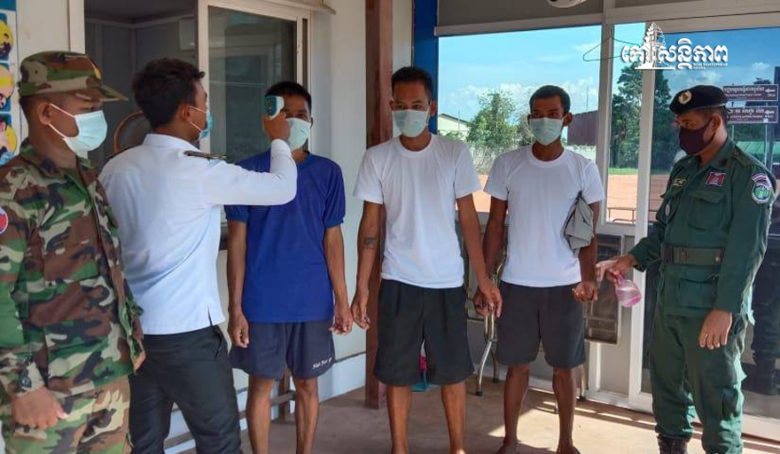 <! –
->
Oddar Meanchey: Thai authorities release three Cambodian prisoners at 3 pm on June 24, 2020 and return them. He was handed over to Cambodian authorities at the gate of Choam international in Cheam village, Trapaing commune, Anlong Veng district. Oddar Meanchey. Cambodian prisoners released by Thai authorities: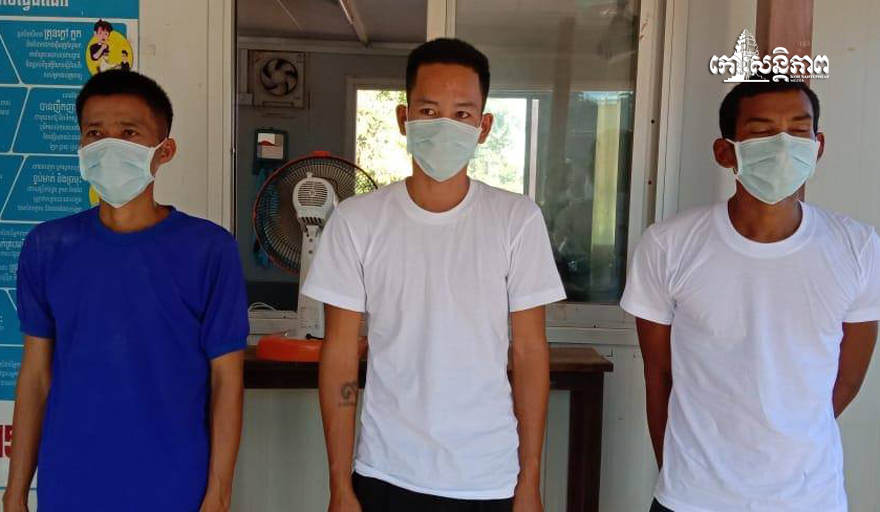 1-year-old Kong Phen, a 23-year-old male from Samlot village, Samlot commune, Samlot district, Battambang province. Khleang village, Sambath commune, Samlot district, Battambang province, and the third named Menvit, 25 years old, living in Peam Ek village, Peam Ek commune, Ek district. Battambang Provincial Court arrested on July 8, 2016 for illegally logging rosewood Thailand.
Cambodian officials, who work at the international gate, said Cambodian prisoners handed over by the authorities to Cambodia had been released Education and Contracts Stop Illegal Transit Crossing After Education Family the same day.
It is noteworthy that Thai authorities who released the three prisoners were not the first to be investigated Thai authorities send prisoners to jail over cross-border logging | Brought to Cambodia by the door of this international bruise almost daily. By: Om Saroeun