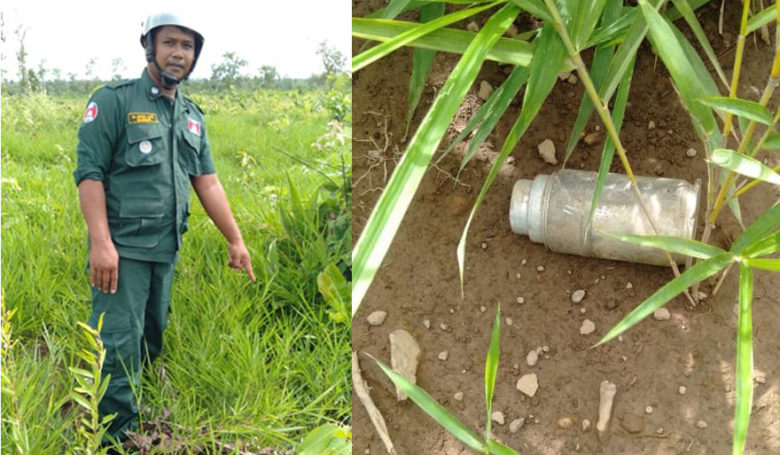 Oddar Meanchey Province: Farmers found an M79 bullet at Veal Prich Cheung Phnom Roy in Srah Keo village, Pong Ror commune, Chong Kal district, Oddar Meanchey province. On the afternoon of August 1, 2020, came to report to the authorities.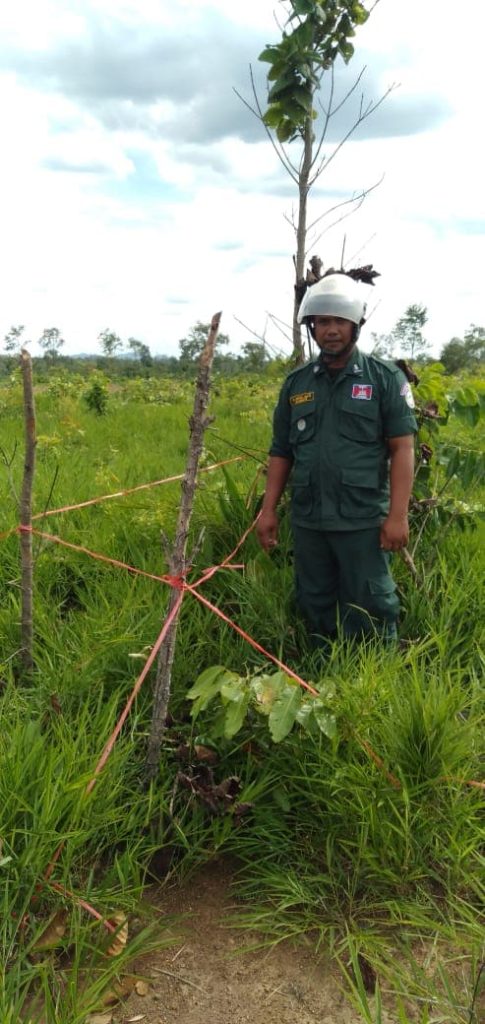 Pong Rong commune administrative police station said that after receiving information from residents, the police arrived at the point. Incidents that people see will be surrounded by a line as a sign not to touch.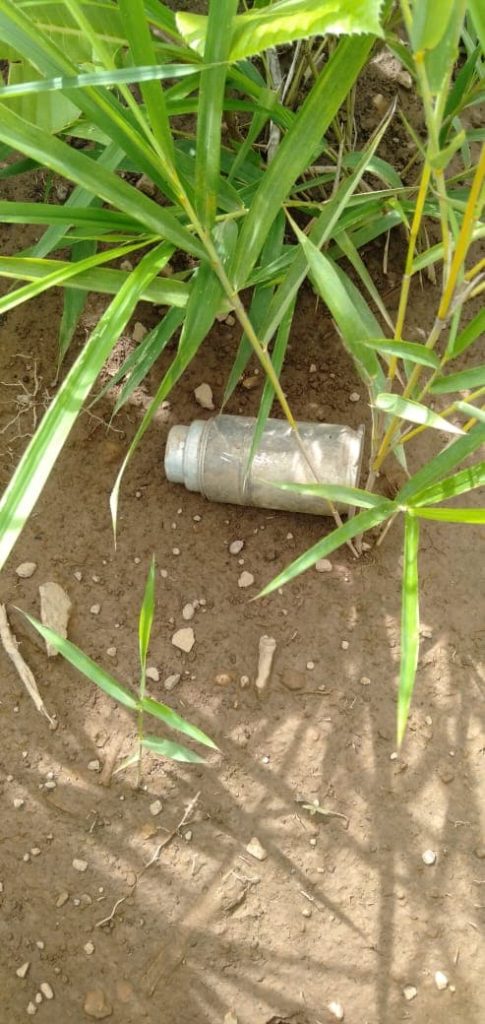 The commune administration police said that farmers in the past have often seen bullets left over from the war. This is not the first time an M79 ammunition has been spotted by police and handed over to HelloTrust. Taken to be destroyed on the same day.