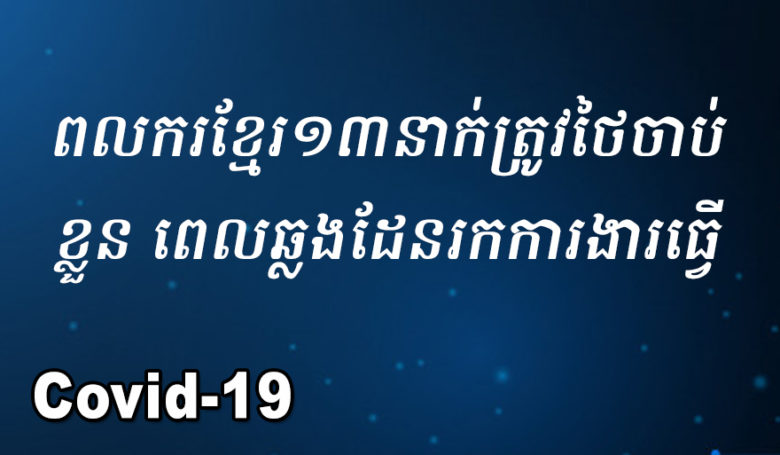 <! –
->
Thailand: 13 Cambodians including 8 men and 5 women are surrounded by rangers in Thailand Aranyaprathet district on Sunday morning and has been charged by police for illegally entering.
The Thai Post reported that patrols spotted them around 2am while they were hiding. He was in a sugar plantation in Thailand.
They tried to escape with their wallets and other belongings, but were eventually arrested and arrested. Taken to Confucius police station.
During police inquiries, they said they had paid a 2,000 baht Cambodian man to bring They cross the border, cross the natural crossing.
On the Thai border, the man told them to wait quietly in the sugarcane plantation, where a car would come Arrive and take them to different destinations including Bangkok, Chon Buri and Samut Sakhorn. (Edited by: Bopha)