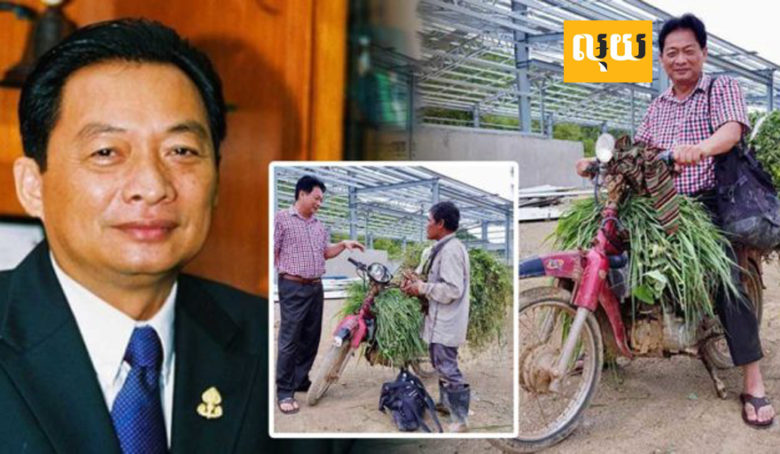 <! –
->
Consider: A growing number of Cambodians feel that the poverty they are facing is either the destiny or the sin they are facing. They were built from the previous nation. Is poverty the destiny? Is this thinking correct? We cannot choose to be rich or poor. Otherwise, they will choose to have children of all rich people. This is the destiny we have reincarnated. But if we live to be old and still poor, it is not from destiny.
That is the result of one's lack of effort in learning, working and working. In Cambodia, for example, many billionaires are born out of poverty, such as the tycoon Mong Reththy. In the world there are clear examples. China billionaire Jack Ma is from poverty, has been interviewed for many jobs Teachers only. But he became the world's billionaire because of his efforts to capture the opportunities offered by technology and the internet. Continued.
"If you're born poor, it's not your fault, but your birth," says Bill Gates, the world's richest billionaire. If you die, it is your fault. " What does that mean? It means that we are poor because we do not do our best and are not brave enough to overcome any obstacles and dare to risk our jobs and careers. Thinking that poverty was the destiny of the nation before us would be even more depressing and not do our best to build a better life. There is wealth and happiness.
As a result, we will remain trapped in the gulf of poverty. So if we want to get out of poverty, let's not think about destiny. We rise up and fight against poverty through hard work, hard work, and skills. Knowledge, tireless efforts, building a broad network of people together with honesty and accountability will hold people back. One no longer knows the word "poor". By: Brian