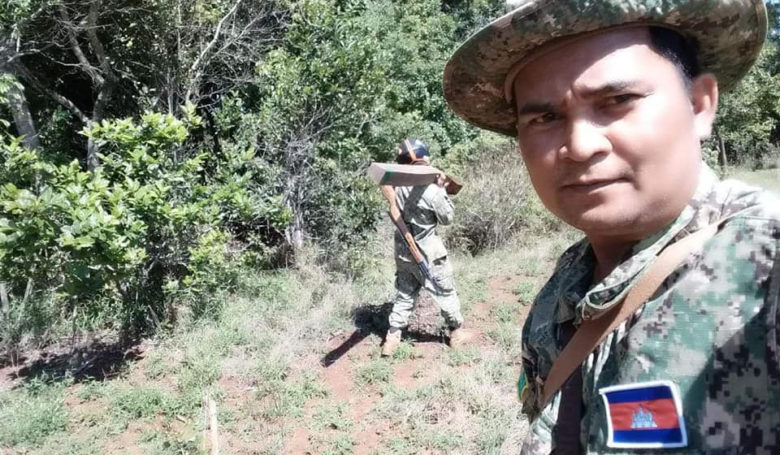 <! –
->
Mondulkiri Provincial Department of Wildlife and Wildlife Sanctuary officials took action on the morning of May 26, 2020 Thirteen anarchist pillars were stolen and planted in order to encroach on the land.
A military police officer unloaded a border fence to clear forest land at UTM767767,1366149 in the village of Pu. Lorng Commune, Ou Reang District, Mondul Kiri Province, in the Nambia Wildlife Sanctuary.
The Ministry of Environment says the case is being investigated and identified by the Ministry of Environment.
Increasing land prices make it easier for some corrupt people to illegally seize land without legal action ៕