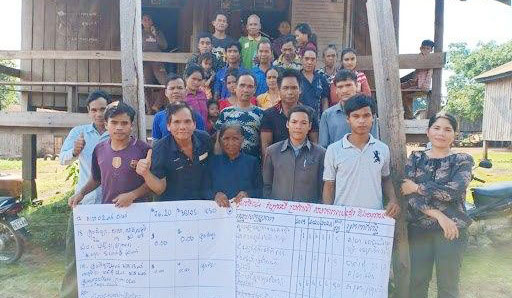 <! –
->
The World Bank has approved a US $ 93 million loan to help Cambodia secure land tenure and access to agricultural infrastructure and services, and Society for the Poor, Landless and Indigenous Communities.
Through the "Land Allocation for Social and Economic Development Phase 3" (LASED III), this assistance will benefit small farmers and rural communities Long-term sustainable and sustainable use of land and natural resources is central to the Royal Poverty Reduction Strategy The Government of Cambodia.
In this regard, the government has established a legal framework for social land concessions that extends land tenure for landless poor. In the countryside.
At the same time, the government also promotes the granting of land rights to indigenous communities to expand their rights In possession of land.
"Access to land and services and services Training agricultural techniques to increase agricultural productivity as well as access to better public services is crucial for poor people Who live in the countryside.
This LASED Phase 3 project will continue to assist the Government in providing land and land tenure to landless and landless families and ensure There is security for land tenure for indigenous communities in the project area. "
The grant was approved in Washington on June 26, 2020 by the World Bank Board from the International Development Association (IDA). ). Since 2008, the LASED Phase I and Phase II projects, which have been funded through the World Bank, have been supported by the World Bank. .
These projects support rural road development, small-scale irrigation system construction, primary school health posts, technical training Grow orchids and support the establishment of more services for farmers.
Through these two projects, Cambodia has allocated 17,000 hectares of land to resettle and grow families More than 5,000 landless and landless families, of whom more than 3,360 have already received land titles.
The LASED Phase 3 project will cover 71 locations and communities in all provinces of Cambodia except Phnom Penh. This project will support the construction of rural trails, small-scale irrigation, water supply, sanitation, hygiene, school buildings, homes, teachers' houses Health and community centers.
New beneficiaries of the Social Land Concession Program will receive assistance for their first year of planting, including seeds Too