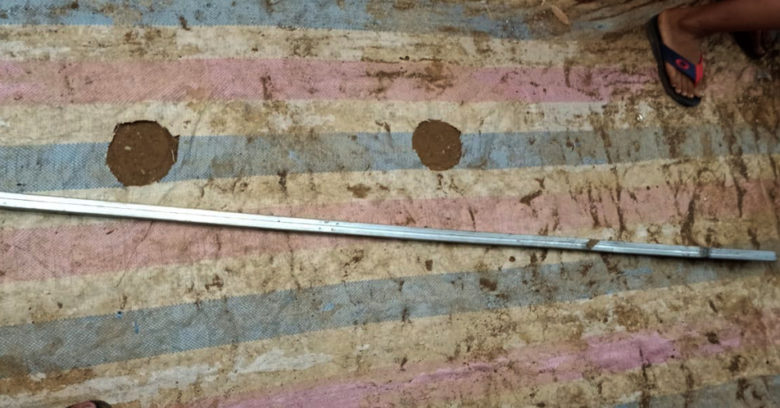 <! –
->
Kompong Thom: Three Youths Drunk Into an Arrow Cube Mild light injuries occurred at 09:40 pm on March 1 at sample school table It is located in Tras village, throne commune, Baray district, Kampong Thom province
3 suspects: 1- Sok Pisey, a 28-year-old male in Ta Ou village, Bos Khnor commune, Chamkar Leu district, Kampong Cham province. Thoeun, a 40-year-old male from Sre Krasor village, Trapaing Prasat commune, Trapeang Prasat district, Oddar Meanchey province, and 3-year-old Pov Vin Male 23 years in Prey Trabao village, Balang commune, Baray district.
Victims on the other side were the same one – Chhun Chun, a 28-year-old male in Prey Trabao village, throne Baray district, two head injuries, 2-year-old Ouch Soeong, Baray village, Baray commune, Baray commune, Baray district (injury) 1-year-old Pavvy, 22, from Prey Ta village Trav throne commune in Baray wounds behind the left ear, 1), when police intervened trouble and struggled with police.
According to the source, before the incident, the victims had visited the exhibition at the scene. He went to throw the arrow at the suspect's place together and then the victim asked to borrow the arrow. But Sok Pisey (seller) says not to charge if the purchase is for sale.
The victim's side then shook off the suspect's arrow and a dispute ensued with his mother. In the immediate aftermath of the attack, the victim's name was Sut Pisey (suspect) started a backlash. Later, authorities intervened and sent the injured to the hospital Referral Barays. The suspect was detained and kept at the Baray district Inspectorate to take action.