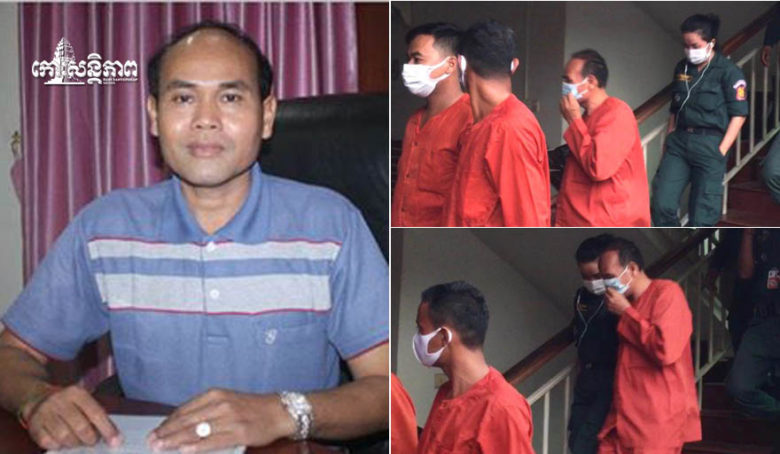 Phnom Penh: The Fate of Duke Pen Nuon will be sentenced on July 31, 2020, let's wait and see what crime The fraudster accused of this tycoon will be imprisoned for a few years 0x017d7. On the afternoon of July 27, 2020, Mr. Seng Rithy, Judge of the Phnom Penh Municipal Court, and Ms. Song Chavoan, Representative of the Prosecution, raised the case. The scammer, who is worth more than 100,000 US dollars, is coming to trial to convict the accused.
However, the hearing lasted for several hours until the end of the administrative time, when the trial judge postponed the verdict to That July 31. Please be reminded that the Investigating Judge of the Phnom Penh Municipal Court on the evening of July 3, 2020, issued a detention order for Mr. Thom One has been remanded in custody on charges of fraudulently selling a road construction project. The suspect was named Pen Nuon, a 47-year-old male adviser who was the director of a well-known local company. He has the title of a tycoon and has an address in Sangkat Choam Chao III, Khan Por Senchey, Phnom Penh.
The suspect was arrested by Phnom Penh Police on July 2 on a warrant issued by the Phnom Penh Municipal Police. Investigating Judge of the Phnom Penh Municipal Court. According to unofficial sources, prior to his arrest, he received several road construction projects. From the Royal Government in Prey Veng province, and the project was put up for auction by the tycoon to another company to build.
At the beginning of the auction, the tycoon collected a deposit from a company that won tens of thousands of dollars. There is a deadlock (seems to be a wind project), so the plaintiffs claim Deposit back. At that time, the suspect also repaid them gradually, just not enough amount of more than 100,000 US dollars. In addition, the tycoon kept promising and avoiding creditors, which led to lawsuits until an arrest warrant was issued. He and the detainee of the tycoon are such great advisers. By: Khim Bunnak