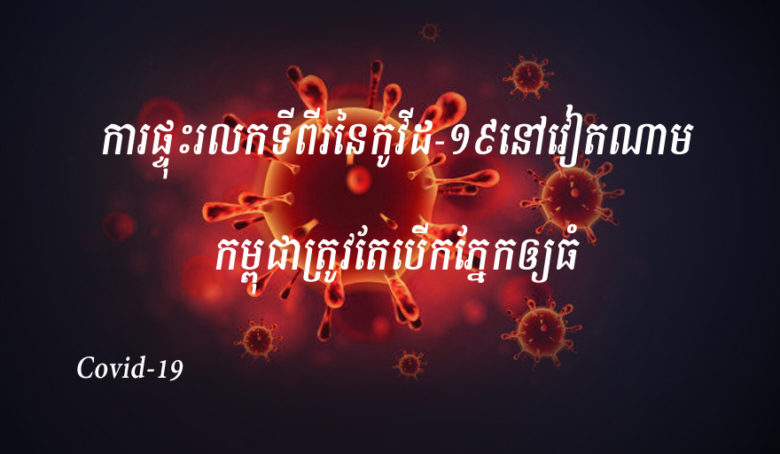 Kovid-19: Vietnam was initially praised by the world for its success in preventing the spread of Kovid-19, which is threatening the world As a whole. But after 100 days of silence, a second wave began to erupt from Da Nang, one of the main tourist destinations in the world. Vietnam. In the last 5 days, Vietnam has reported 34 new Kovid-19 cases from Da Nang province . Vietnam also decided to close the province.
Worse still, Vietnam today reported the death of a 70-year-old man by Kovid-19 as The second wave of Kovid-19 is threatening the country of 97 million people. The first death and the recent discovery of the Kovid-19 case ended Vietnam's reputation as a successful country. In opposition to Kovid-19. The second wave of Kovid-19 virus in Vietnam starts from Da Nang and spreads to Hanoi, Ho Chi Minh City Nha and Dak Lak provinces.
Situation urges Vietnamese PM to warn of possible KV-19 outbreak in all provinces Vietnam and requires strong and urgent action. So far, Vietnam has had 509 cases of Kovid-19 infection as of Friday. Cambodia shares a border with Vietnam. What is happening in Vietnam could make Cambodia shiver with Kovid-19.
Cambodians must be vigilant at the behest of Samdech Techo Hun Sen and the Ministry of Health if they do not want to shed tears because of Wid-19. As Vietnam is threatened by the second wave of the Kovid-19 outbreak, Cambodia has ordered provinces along the Vietnamese border Increase vigilance. The Ministry of Health has instructed Kampot, Takeo, Kandal, Prey Veng, Svay Rieng, Tbong Khmum, Kratie, Mondulkiri and Ratanakiri provinces to be more vigilant. By: Previn