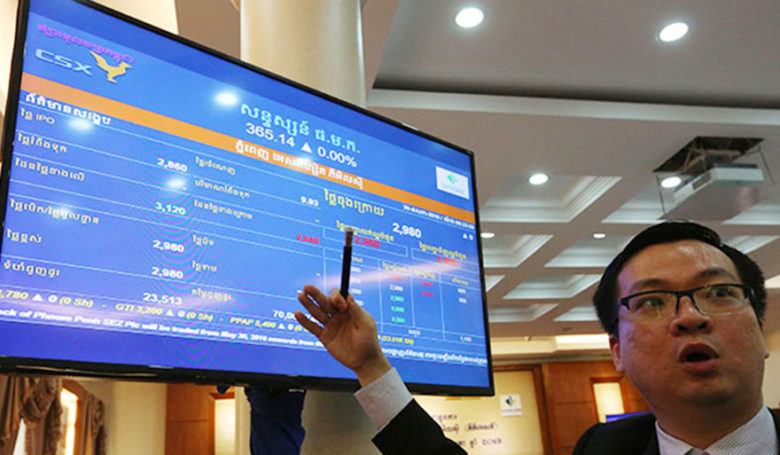 <! –
->
Phnom Penh: The Securities and Exchange Commission of Cambodia (SECC) has approved in principle the request for issuance At one time, 4 securities exchanges were issued to four companies at the same time Discuss the technical and policy implications of the fasting Required. According to the announcement of the SECC on February 25, 2020.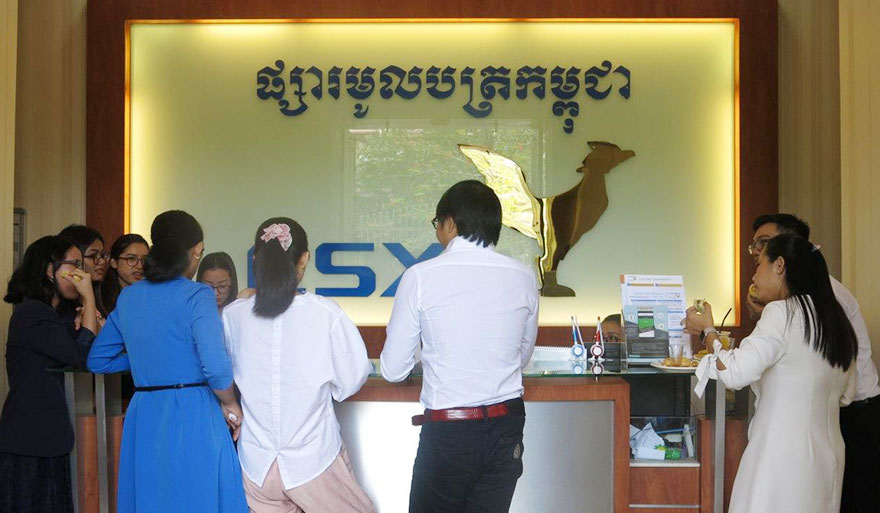 According to the above announcement, the SEC is in principle: 1) – Approval given in principle Requests for Public Offering of ACLEDA Bank Plc. 2) – Approval in principle of the Phnom Penh Commercial Bank's Securities Bond Issuance Request. 3) – Approval of PRASAC MFI as a legal entity and authorizing the principle of the IPO Public Debt, and) 4) – In principle authorization Request for Issuance of bonds to the public the company's RMA (Cambodia). Mg.
At the same time, the SECC has granted, in principle, a request for issuance of securities to the company 4 In addition, by early 2020, Cambodia Securities Exchange is also optimistic that its securities market infrastructure is strengthened. This will stimulate investor growth and increase confidence in the market Upcoming.
Hong Sok Hour, CEO of the Cambodia Securities Exchange, speaks at a press conference on "Trading Strategy The Competition, Trading Stocks and the Potential of Investing in the Cambodia Securities Exchange »February 26th There are seven companies in the process To list and list stocks or bonds in 2020, and we expect that number to continue to double in The following years. In addition, we will be joined by many new actors, such as securities companies, wealth agents Replace fund management company. This will strengthen the market infrastructure, which will boost the growth of investors and listed companies and increase market confidence. " .
These are indications of growth and investment opportunities in the Cambodia Securities Exchange. So big in the near future, so getting ready is the key to success. Getting ready means having a trading account, tracking stock price volatility and constantly checking market information.
In addition, the Cambodia Securities Exchange will also make greater efforts for sustainable growth markets. : 1) Strive to bring more potential and growing companies to the list to add investment options to investors. Our. 2) – Continuing to attract local and foreign investors through diversification of investment products, good service delivery, adequate market infrastructure and promotion. 3) Continuing to promote and strengthen CSX cooperation And related institutional partners. 4) – Continuing to raise public awareness on investment in securities. 5- Continue to expand the scope of marketing and trading data to the public. 6) Facilitate trading procedures regarding trading and listing 8. Further upgrading technology systems. Further strengthening and training of human resources in securities.
Hong Sok Hour, CEO of the Cambodia Securities Exchange, said: "I look forward to laying down and implementing the principles. This will enable the market to become more active and prosperous for the benefit of the society and the economy as a whole. " Edited by Sokhak