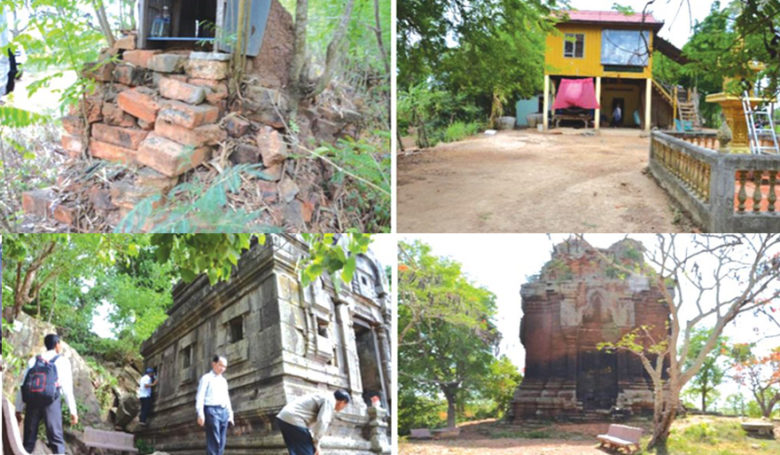 <! –
->
Takeo: The Royal Cambodian Armed Forces Research Team Study the History of "Borei Keila" To verify and collect information and new information as well as to document the history of the ancient city and city of Can be poor Khmer. This location is located in Angkiri district, Takeo province.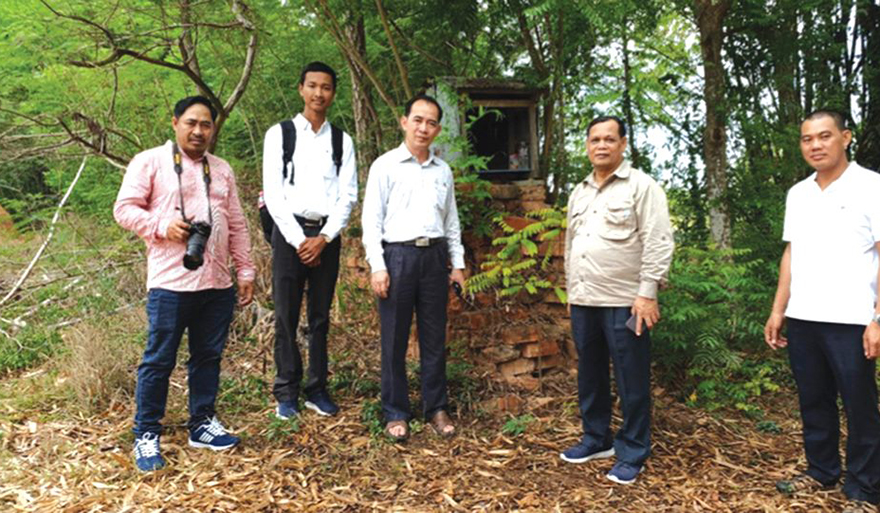 Dr. Chou Chandy Dary and team members were Mr. San Suothit, Mr. Heang Leang Hong, Dr. Heng Hok Wen, Mr. Song Chamnan, and Mr. Hera completed a four-day mission from June 5 to 8, 2020, to gather additional information and data on the research. National and International conducted prior to the 1970 war and the 1995 restart of the search for a document and documentation of Khmer history. From "History of the Former Capital and Ancient City of the Khmer Empire".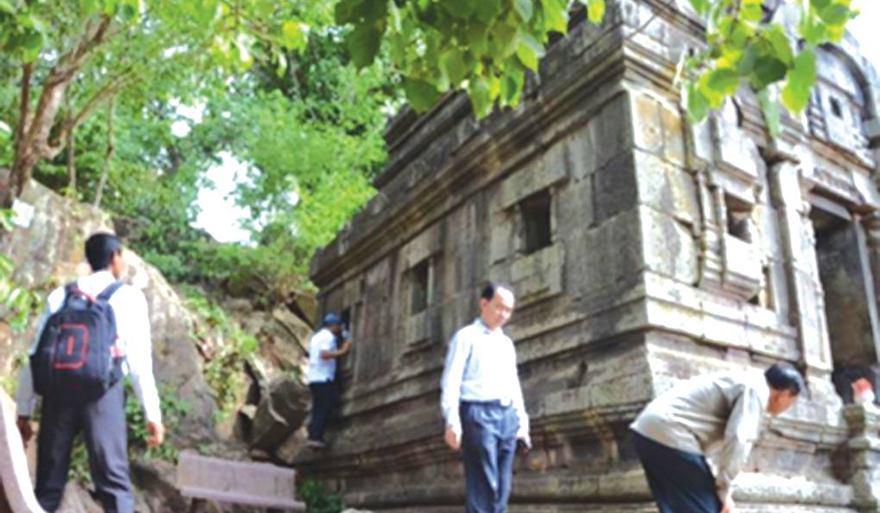 According to the Royal Academy of Cambodia, during the study period, the research team performed As follows:
Activity 1 Is the data collection and information from Takeo Provincial Department of Culture and Fine Arts. Dr Chou Chand Dary led a research team with Mr. Jeth Puthy, Director of the Department of Culture and Fine Art of Takeo, to discuss Information and data on the research and conservation of archeological and historical sites in Takeo province. The study of art archeology is located in the Takeo Museum.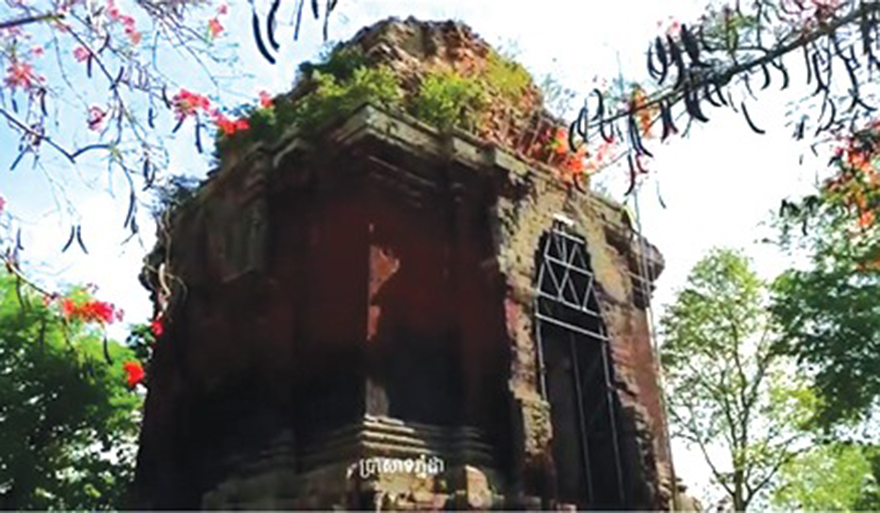 Activity 2 Inspected the site of the excavation of archeological site. The Pagoda Station, excavated in 1999, finds a large number of art objects and is currently in search of them Save and exhibit at the Anglican Museum.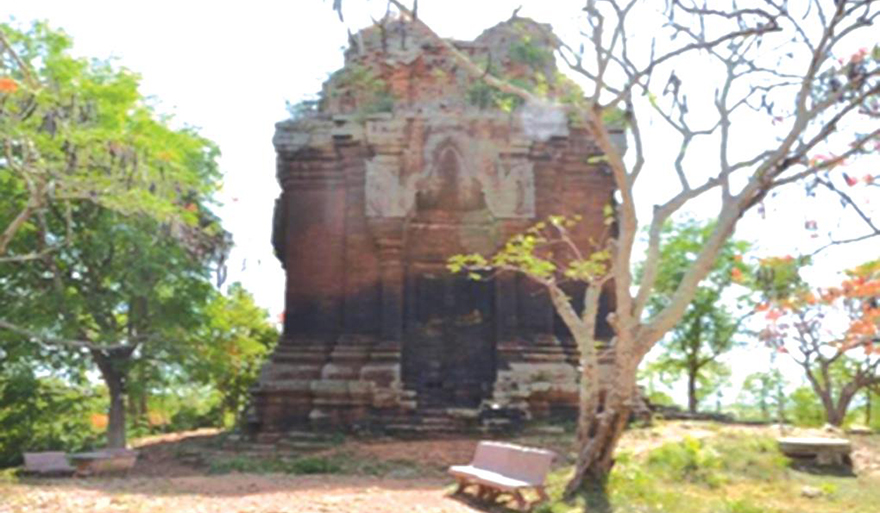 Activity 3 Researchers have studied the ancient city walls of Angkar.
Activity 4 Studied at the Temple of Phnom Penh and the Temple of the Great Queen.
According to one document, "Viparabura", the civilization of the district, has been high since pre-Angkorian times where we Probably not before.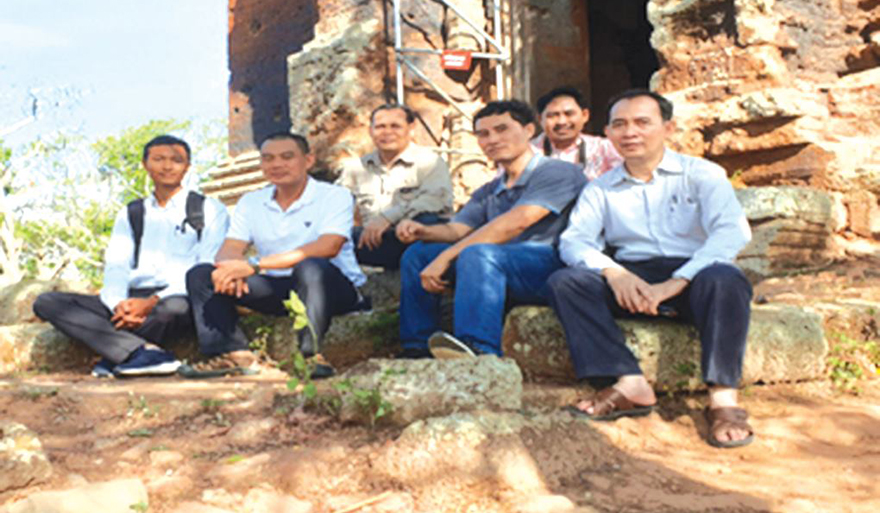 «Borey» Archaeologists claim that the name "Vyupura" or "Vythi Borey" was an old capital. One of the pre-Angkorian Khmer, better known in the Funan period, was an extensive civilization. To the east and south in the present-day Vietnam territory westward to the present-day Malaysian peninsula by researchers A lot of evidence is found at the three main stations of the empire: Oo Keo (now in southern Vietnam). The mountain in Prey Veng and the Angkor Borei station in Takeo province.
«Vybuthapura» Researchers have discovered a couple of footprints and a brick wall between six and eight meters high. 1 meter long, nearly 6 km long And more recently, in Angolan district, they have found objects such as beads, glass, and pearls as well as skeletons. The ancient people who gave evidence of "Angola" date back to the time of the Era.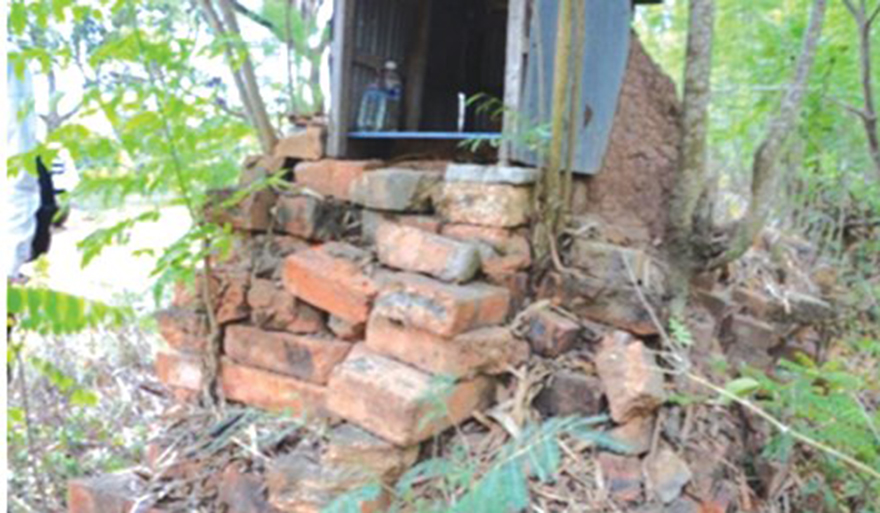 Through all of this research, it is known that Borei Keila has at least 10 ancient temples built It dates from the first century AD, but it is still in ruins today There are only two temples: the Maha Russei or the Mahabharati Temple, and the Temple of Phnom Penh.