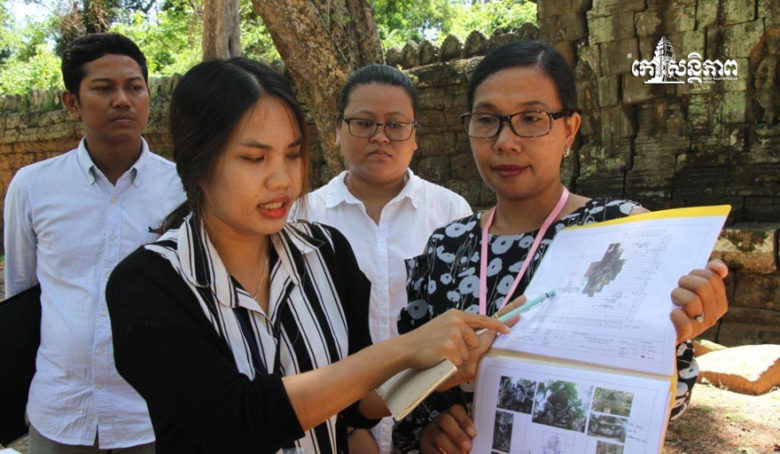 <! –
->
Siem Reap: June 27, 2020 at the western gate of Banteay Kdei temple is undergoing renovation by a female expert and looks like Other temples, Banteay Meanchey, were damaged, collapsed and some of the sites were in poor condition. Recently, the Apsara Authority has begun the repairs to the west gate of the temple by a group of female experts.
Archaeologist Neth Simeon of the Department of Conservation of the Temple in Angkor Park and the Archeological Prefecture working on the site of the west gate Know that the actual condition of the gate is that the stone is moving from its original position, while the wall section is torn from the top. She explained the risk at the site that the rocky conditions in some parts of the country were almost down, which could have been a high risk to tourists and demanded. There is an urgent fix.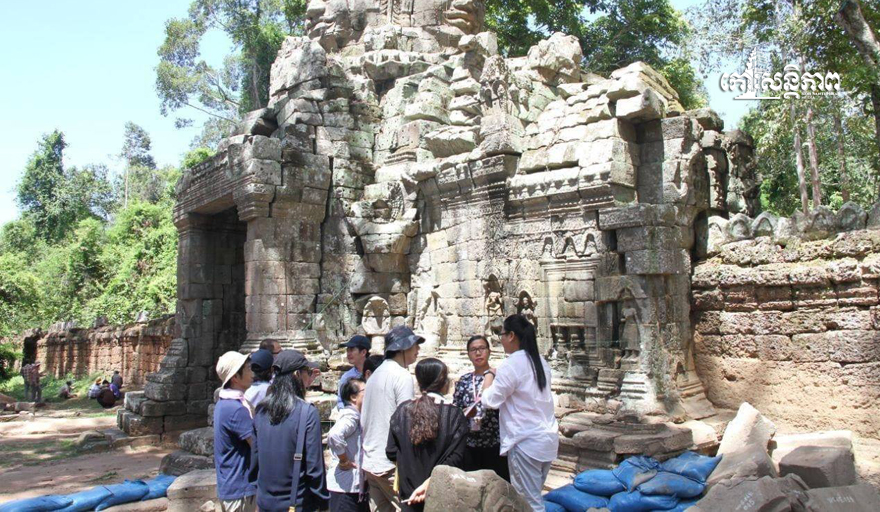 Ms. Han Sothy, the architect of the renovation project, has been studying the situation of gravel here. According to the architect, the fall of the gate has many factors such as battery life, weather and root damage. Wood. According to an evaluation by experts, the western gate of Banteay Kdei temple, which is in the first year of the project, has approximately 70% of damage.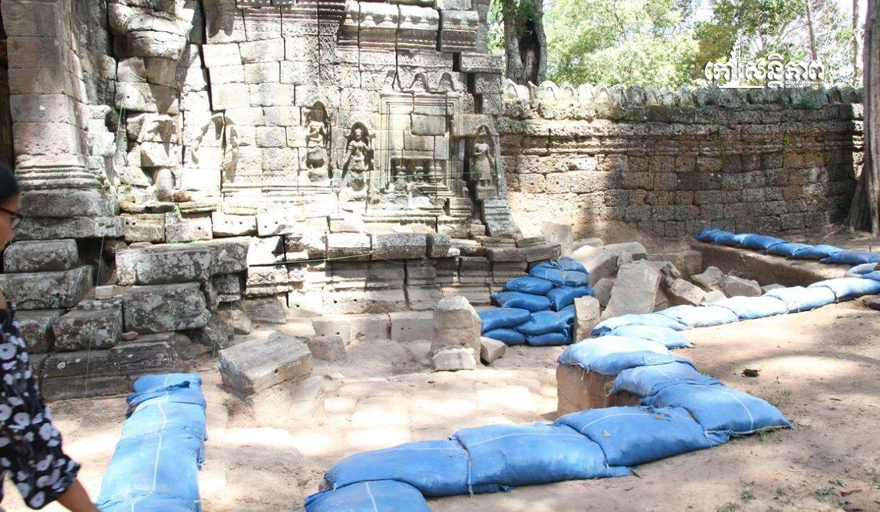 Engineer Diy Pichirara has revealed two methods that the team is considering and awaiting the decision of the national experts. – International. The first method is: Replacing the High-Risk Partial Battery To rearrange. Regarding the history of the restoration, archaeologist Neth Simeon says that the western gate has never been repaired. However, the Apsaras were cleaned and patched in the 1920s, and later the Apsara Authority always Maintains strong maintenance to prevent any risks.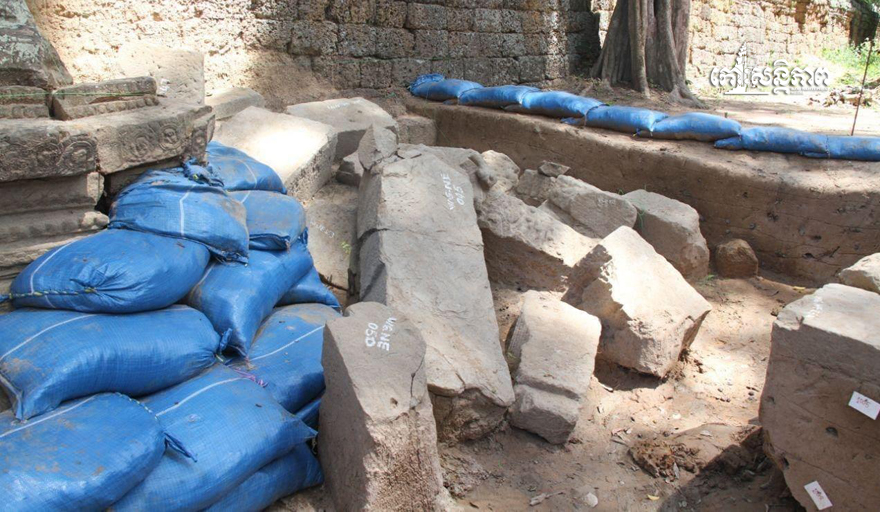 Risk points that are rocky, isolated and in some places broken down are experts who can increase their performance and expect. It will begin next year after the excavation work is completed. Photograph: supplied