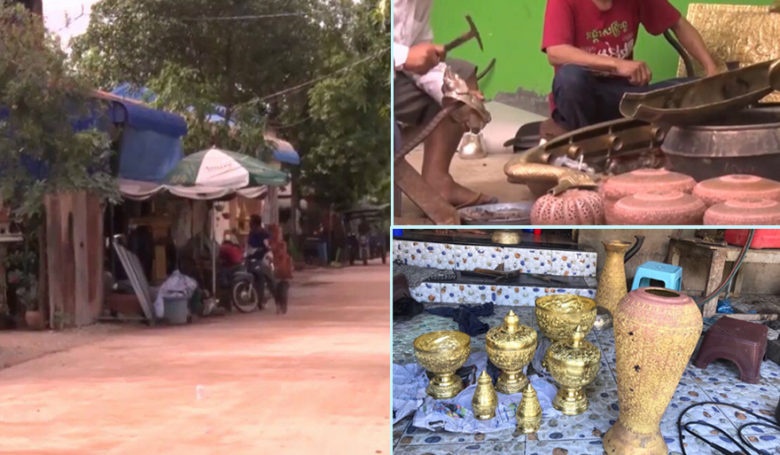 <! –
->
Kandal: Silver, wood and copper carpentry work in Kampong Luong commune, Ponhea Leu district, Kandal province, more than 30 km north of Phnom Penh today. Only two to three families. Therefore, in Luong Luang, there was no sound of metal saws or metal noises as before.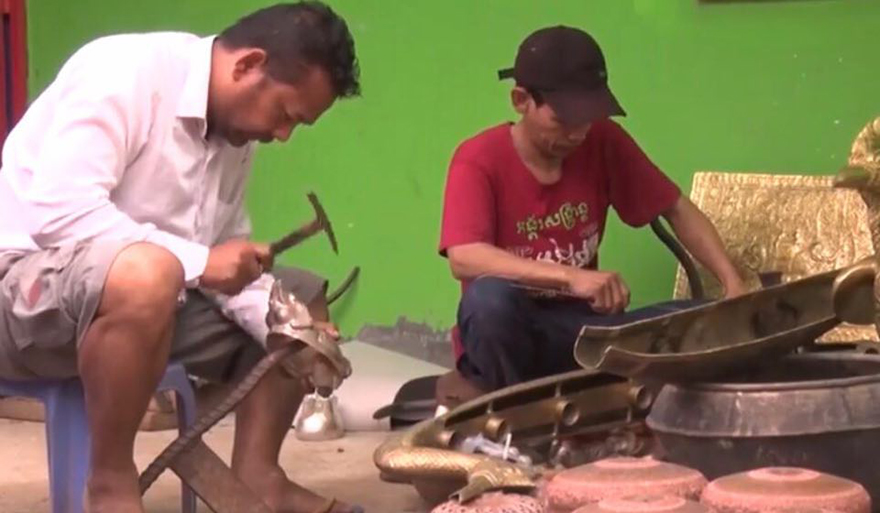 Chum Kosal, 54, has been living in Po Tho village, working in silver carving for more than 20 years. In the past, he said that 90% of people in the commune had mastered carving skills in addition to their work. Farming. Just as soon as they reach Kompong Luong, they will hear the noise of the locals who are busy making other sculptures. Wood and copper money according to orders and for sale to tourists. Local master's skill is to learn from grandparents, parents to children not to attend any specialty school .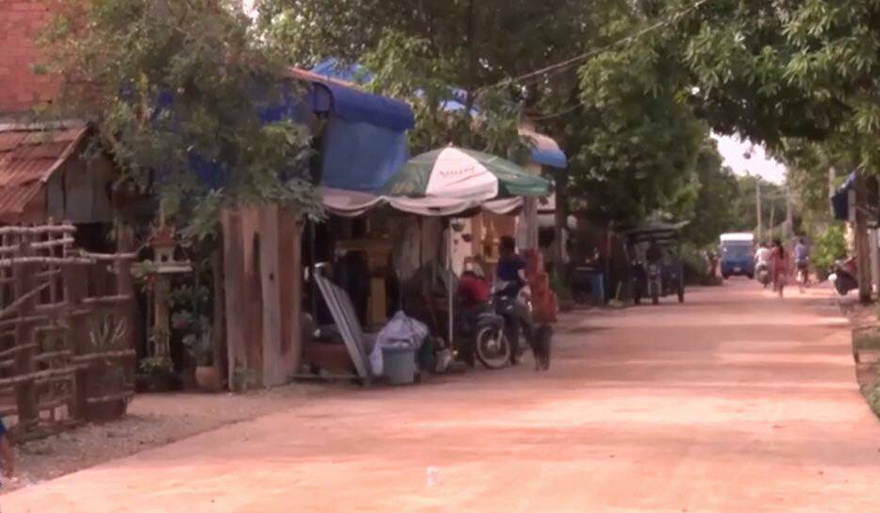 "The skill and talent of the sculptor has been given to people of all ages, from childhood to above," says Kosal. . Therefore, Kampong Luang commune is rich in silver carvings. However, in recent years, Kompong Luong has seemed calm, and local and international buyers have come to buy He ordered the sculpture made of silver, wood and copper in the aftermath of the disease. In this village there is only one house in his village, which still works as a silversmith, silver and copper. Mosquito buys due to a coronavirus 19.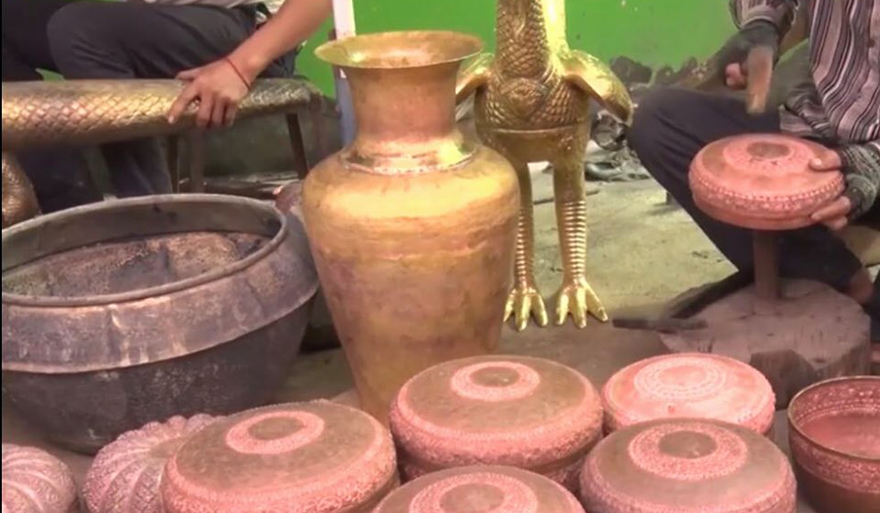 The work of a small villager in Poeung village today seems to have given up. The sound of a whip is as it has been before. "
Mat Rosza, a Khmer Muslim, lives in Pursat village, has been in business for many years. "This skill I learned from my father and also my passion for my love of the business and my desire to be known abroad. About our works of Khmer handmade sculptures made of silver, wood and copper. Almost 20 years ago, things I did: boxes, elephants, sparrows, bags, large trophies, and more.
Silver sculpture is a work that requires a great deal of attention and attention to each style. The work of silver carving took a long time to become a good one.
Mat Rosa states that if a hundred styles can be done in a single day, only three or three of them will be practiced. Four days. But with the outbreak of HIV / AIDS in Cambodia, the number of foreign visitors has dropped to zero and no buyers Sculptures make almost every business person in Kampong Luu commune, even though he may be. Stop doing this sculpture work unless you order it.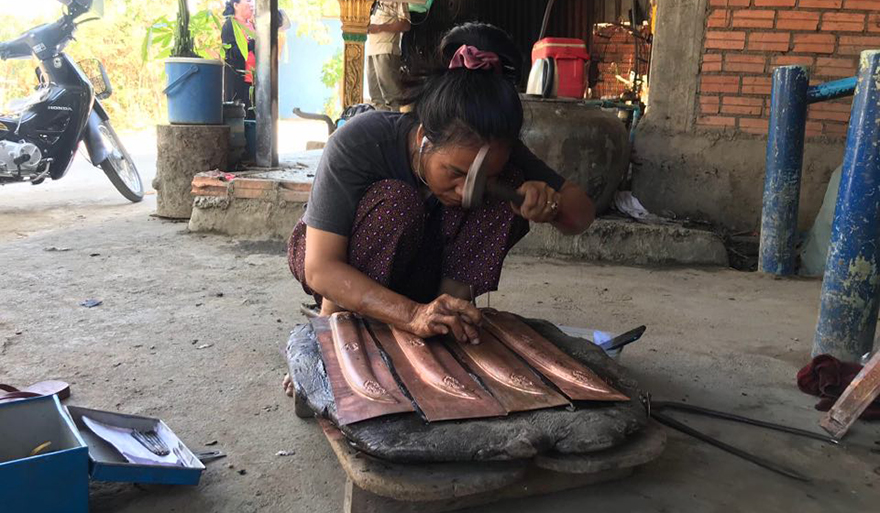 Kamary Maria, 54, of Kampong Reang village, Kampong Luong commune, a former broker buying silver and copper sculptures from the small village of Por Tach and the village. The two villagers have been working on silver and copper sculpture since the Khmer Republic, according to Kompong Cham. Before that, she was a broker with money and copper in the home for them to carve what she wanted. Occupation The inhabitants of Kompong Chhnang and Porch small village, Kampong Luang commune, run this business in almost every home. So far, the business is still the same because it is the same as ever and it does not want to be lost.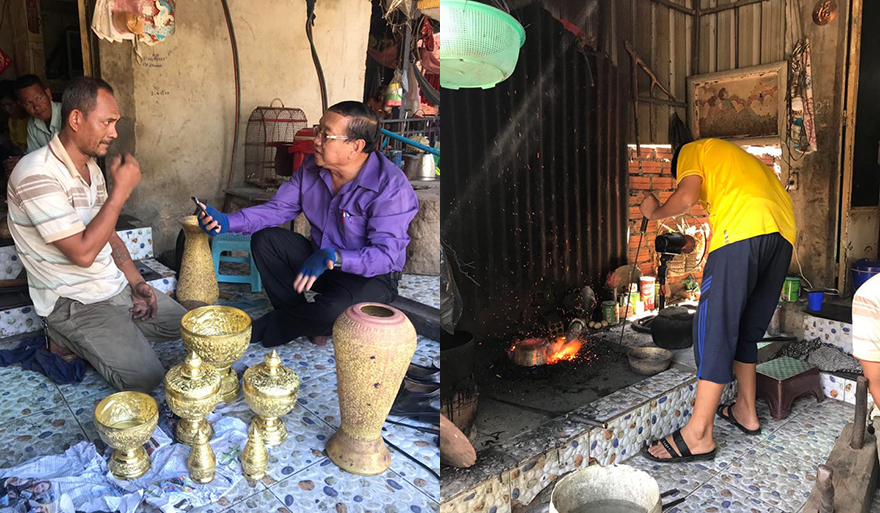 "About six years ago, a large number of anglers gradually dropped out," says Maria Maria. The reason is because there is no commissioner and if you get an order to make a sculpture, it takes a long time and there is little profit Fits with labor costs. Therefore, over the last few years, both villages have stopped doing this business. Evidently, from the head of the village to the end of the village, the whole village no longer hears the roar of the noise as before.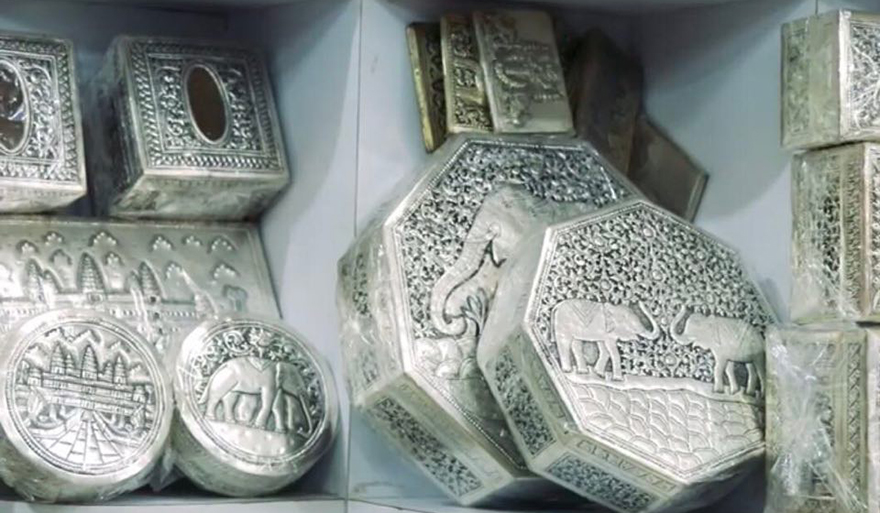 I also stopped buying or ordering sculptures, taking up a position as a hairdresser. I keep going from dad. However, the Kampong Prang and the small village Porthor abandon the work of copper sculpture, I am very sorry but do not know what to do. Because of your livelihood and no market.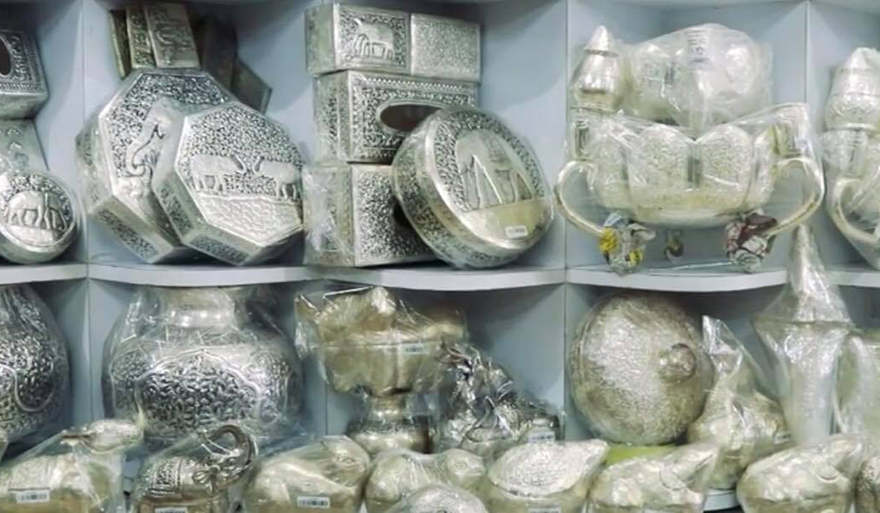 The owner of a silver sculpture shop near the parking lot of Battambang in Sangkat Phsar Thmey 2 Khan, said that his shop is currently Sales of silver were less than that after our country had contracted 19, and no foreign visitors came. However, ordering sculptures from local hawkers is now very difficult because the blacksmith in Kompong Luong commune in Ponhea Leu district seems to have given up almost any sculpture. The whole commune is gone.
"The head of the government, as well as the relevant ministries, help to market the sculpture. We have to support the handicrafts. Khmer sculptors of copper, silver and copper are Khmer works.
Luxurious Khmer Sculpture Crafts made of copper, silver and copper are available in a variety of styles and sizes depending on the user's preferences. Also found are carvings, lanterns, rattan tables, lime tables, boxes, paper boxes, mouthpieces, pumpkins, and animals. Designed and tailored to the local craft team. Artists in Pursat village Kompong Luong seems to have reduced their number of working families, but all works of sculpture can still be found. Has maintained its quality and luxurious craftsmanship for three generations. (Edited by: Bopha)