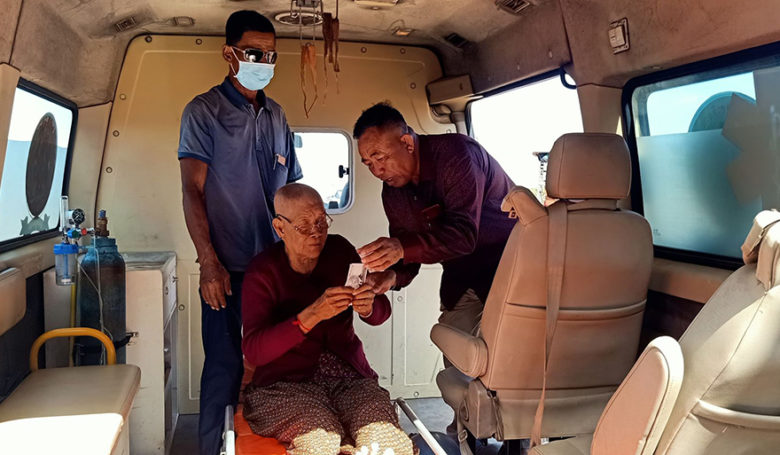 <! –
->
Kompong Chhnang: Due to poor health, lack of money for medical treatment in the morning of May 26, 79-year-old grandmother was beaten by commune chief Borom District, Khon, for his own money, rent a motorbike to transport him to a commune health center, but due to his condition The health center doctors also decided to transport her to the nearest district hospital.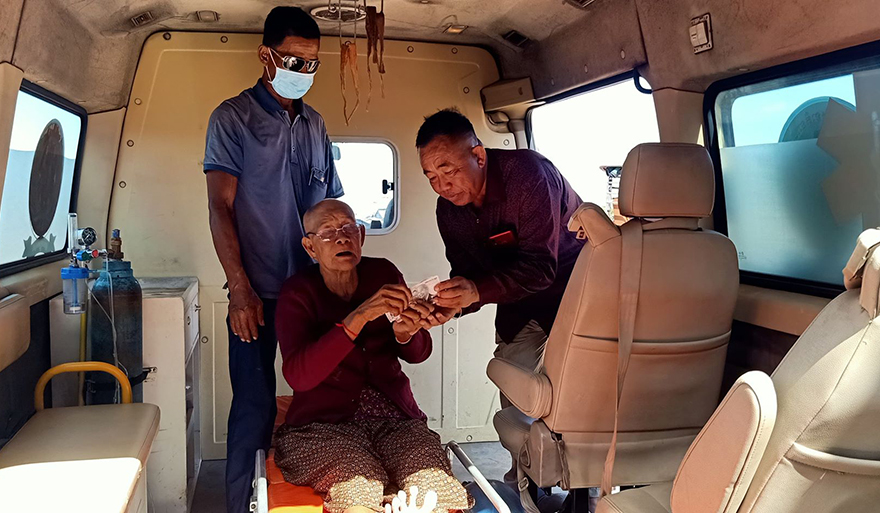 San Kim Sorn, commune chief, said that 79-year-old Sim Soy, who lives in Korkuok commune, has been suffering from a long-term illness. But he did not go to the health center or get medical treatment because of poor living conditions. Seeing this condition, he also asked the commune health center to help him, but upon transporting him to the health center There, unable to cure her, she was asked to go to the intensive care unit at the Referral Hospital. Therefore, in order to pay for his hospitalization in Rich Referral Hospital, he offered him 300,000 Riels. Yeah, well.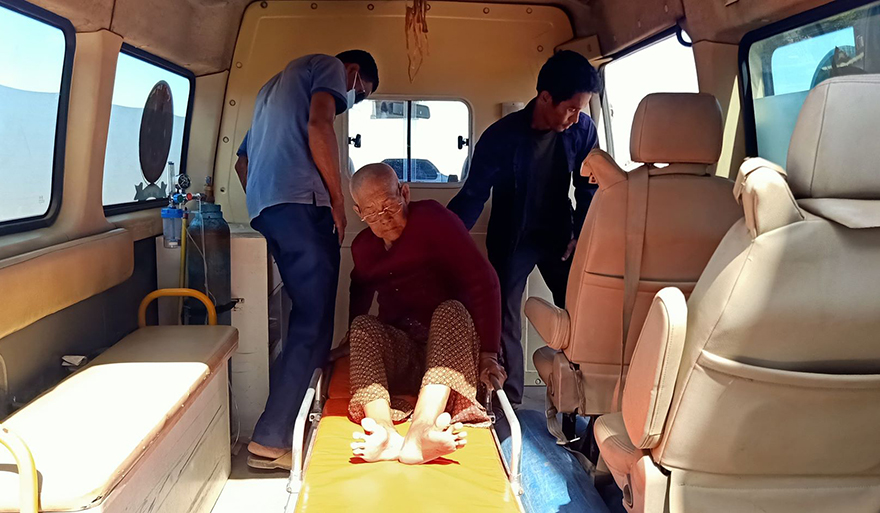 The commune chief said the money was only temporary and he would send money to help her while she was in treatment. In the long run, she would be transported to the provincial hospital for treatment. As for the medical fees, the doctor did not charge any fees because he had already issued a certificate for her to be poor.
On the occasion, the grandma's daughter, Sim Mab, thanked the generosity of the commune chief and all the medical staff for their support. Take care to transport her mother for treatment and also to pay for her hospitalization. On behalf of his daughter, he wishes the four chiefs of Buddhist blessings not to starve.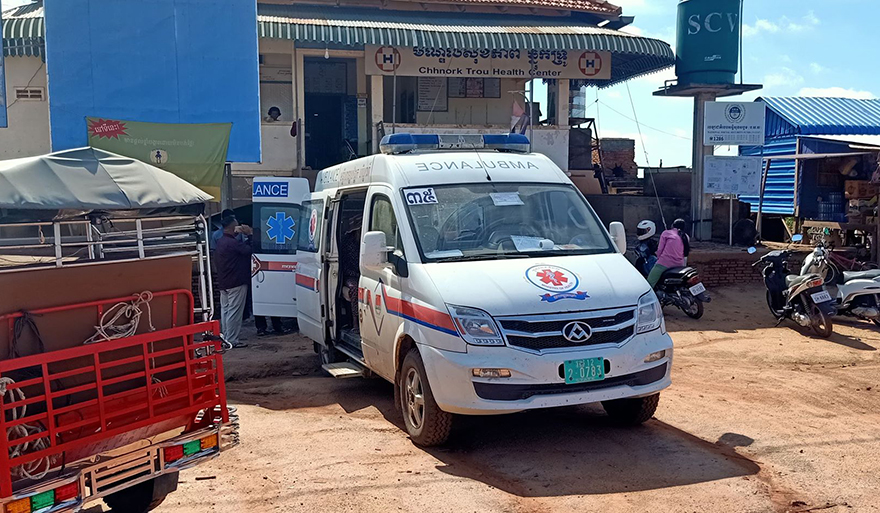 Of course, but if all the commune chiefs care about the elderly and the poor like the kokang chief, the people are not happy. Any way ៕ (Edited by: Bopha)