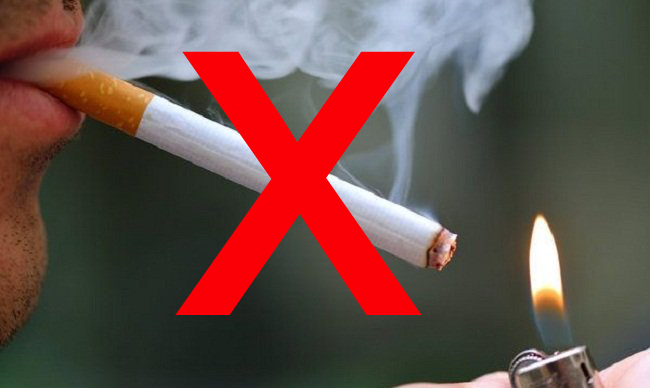 <! –
->
Phnom Penh: Phnom Penh Governor Announces Stop Smoking Tobacco Products in Phnom Penh Cigarette and health care of residents.
Phnom Penh Municipal Administration has issued a notification to ban the advertising of tobacco products in Phnom Penh Due to the fact that some tobacco companies advertise cigarettes on a large scale, they are in fact trying to draw in all cigarette sellers Countries to participate in PR program Internal competition exhibited cigarette company to be awarded the special traction smokers.
According to a notice from the Phnom Penh Municipal Administration, all tobacco companies have to stop advertising all kinds of tobacco products. In Phnom Penh, in particular the competition for cigarette packs contravenes the law on tobacco control by companies. Fr. Remove all previously advertised cigarette advertising materials, including erasing tobacco products in the web Company websites and social media.
The actions of the companies have shown intent to not only violate the law on tobacco control Ban has pulled a cigarette dealer to join the crime.
The use of all types of tobacco products will cause many diseases, including stroke. Brain, coronary artery disease, lower respiratory tract infections, chronic bronchitis, lung cancer, bronchitis, and trachea. In addition, tobacco use costs one person $ 649 a year. Accounts for 3 percent of Cambodia's GDP.
The United Nations Development Program and the World Health Organization (WHO) have found that some 15,000 Cambodians have died More than 40 people die each year from diseases caused by the use of tobacco products. (Editing by: Thida)