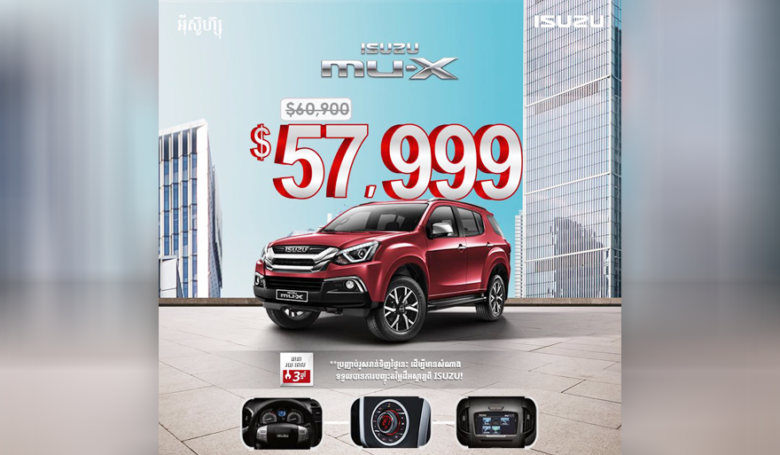 The New Isuzu MU-X Blue Power is a luxurious and comfortable SUV that comes with a new look from the inside out. The exterior is both stylish and elegant and comfortable, showing off the car's pride. It offers exceptional driving performance through the best 3.0 and 1.9-liter engines, with fuel economy. Great while offering the highest safety standards of Isuzu standards trusted by car owners. This world is a response to all aspects of life.
See all the features of The New Isuzu MU-X Blue Power:
Strength and performance
Powerful driving at all speeds and fuel efficiency with unique technology that does not affect Environment.
Isuzu 3.0 Ddi VGS Turbo 163 hp horsepower equal to 3,200 rpm and traction 380 Nm – 1,800 – 2,200 rpm Minutes
• 5-speed automatic transmission can be easily changed along with the optional REV TRONIC system to be converted into a manual transmission. Quickly you can enjoy driving and have high confidence
COIL SPRING ROSE PUMP is available on all four wheels with gas absorbers designed to cut Reduce LINEAR HANDLING and FLATE RIDING.
• 5-LINK rear axle for optimal stability on the road
Terrain Command is a 4WD system that is accurate, precise and easy to control with just a finger.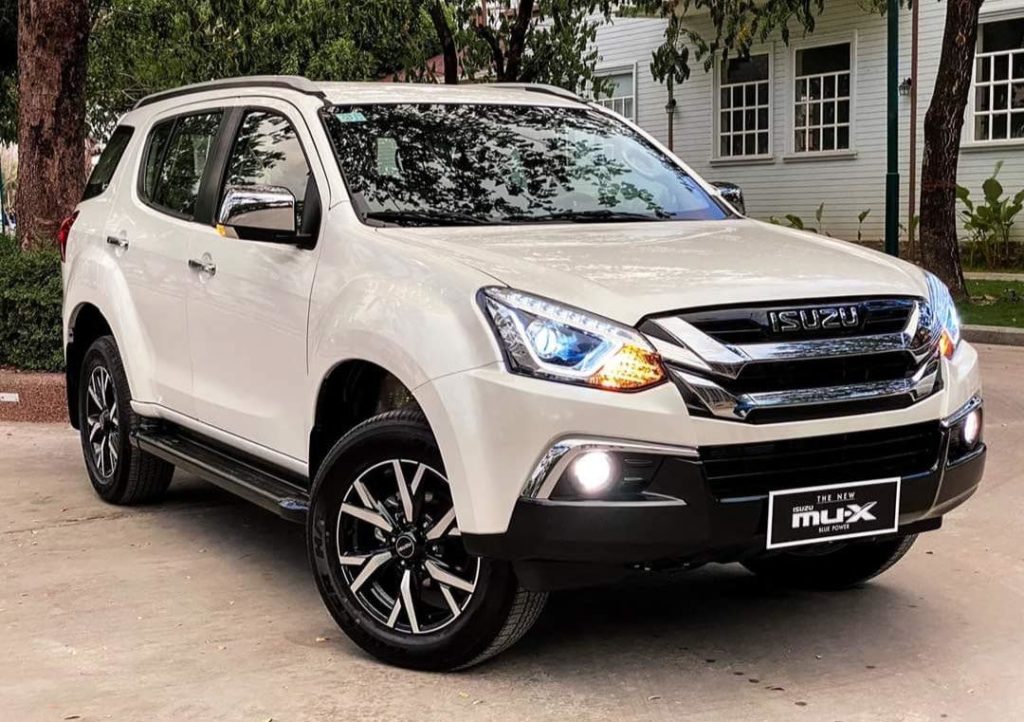 Safety & Resilience
Landing Assistance (HSA) to automatically prevent the vehicle from sliding backwards on any slope before departure; and There is a slope control system (HDC) that helps control the speed of the car when going downhill without braking.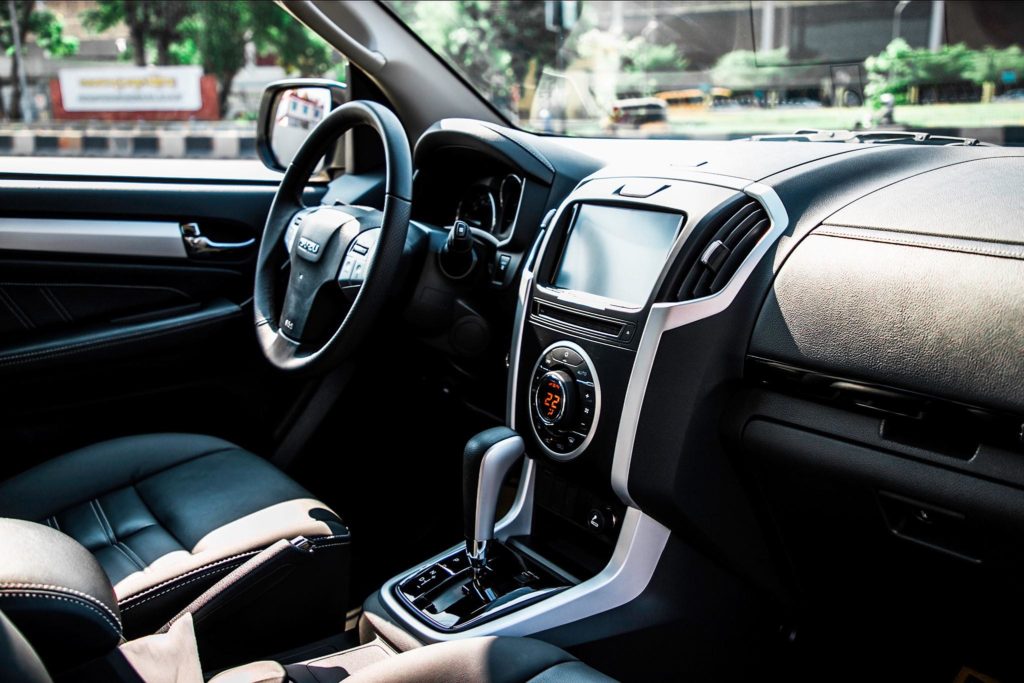 ABS brakes with EBD and BA stop and control the car well, even in slippery conditions, ESC and TCS stabilize the car Acceleration with 6 airbags helps prevent accidental injuries.
Exterior
With clean cabin, luxurious and durable in all road conditions.
• New look, including 3D front design
• Side pedals and 18-inch alloy wheels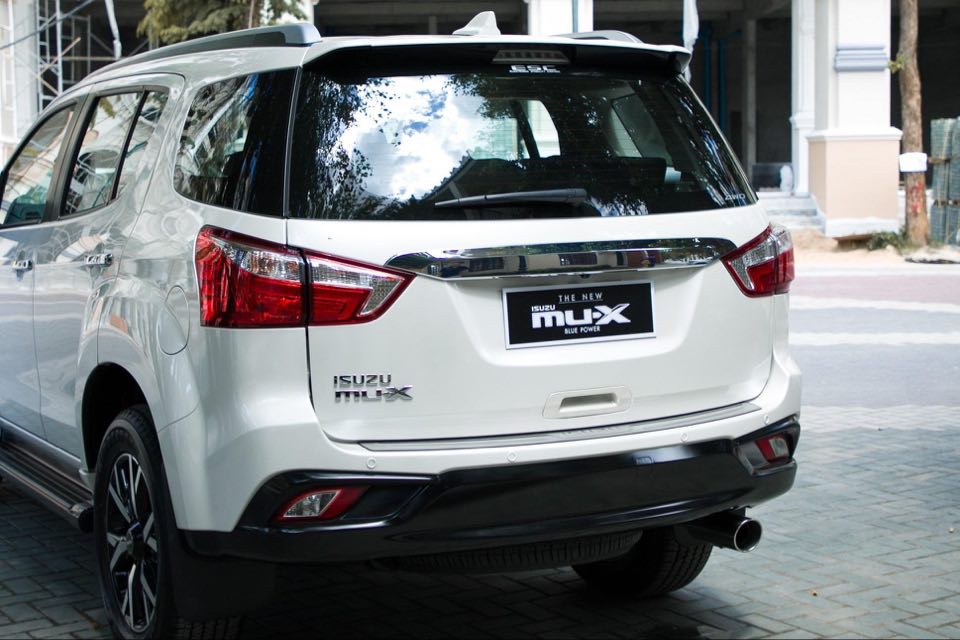 Interior
A new step of The New Isuzu MU-X as a high-class passenger car and find a new level of comfort.
• "ISUZU UNIVERSAL DESIGN" Extensive cabin design that makes it comfortable for both driver and passenger
• Seat design to meet comfort standards
Special sound system with 8 speakers and a built-in ceiling monitor
2nd row seats (60:40) and 3rd row seats (50:50) can be folded flat for more luggage
Multiple folders that can easily store files or personal belongings
8-inch touch screen audio system with USB, AUX and Bluetooth connectivity
For all interested customers can register a test drive, not only there is also a discount of up to $ 3,000 / 1 unit… Urgent Up! Limited number.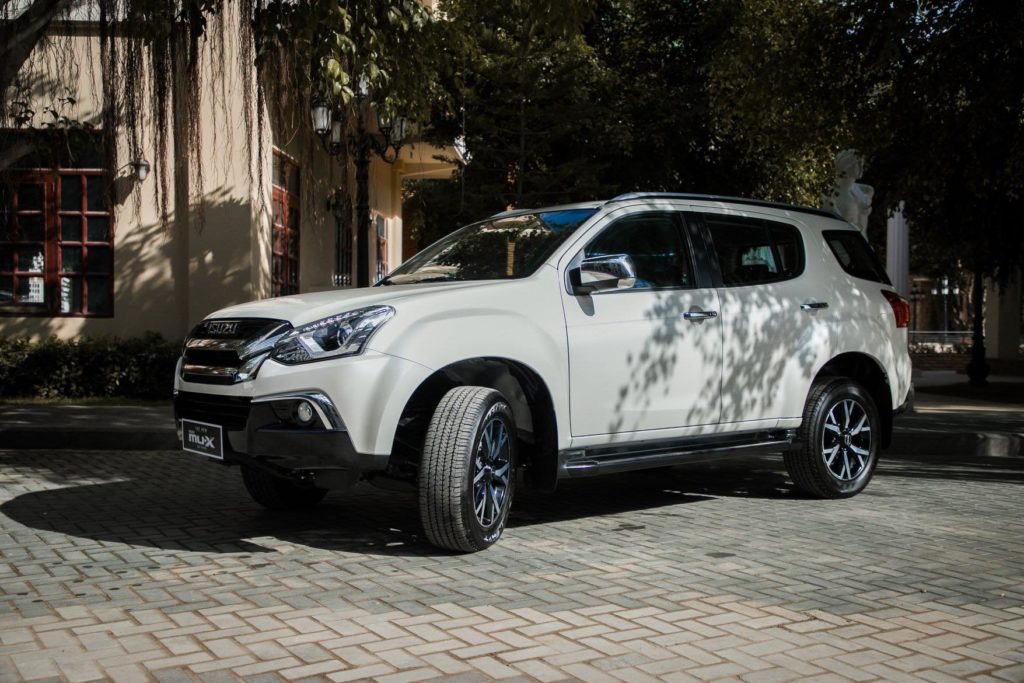 For more information or to test drive, please visit Isuzu Cambodia Facebook page (https://www.facebook.com/IsuzuCambodia/) Or contact sales K (Cambodia) Co., Ltd. Opposite Phnom Penh International Airport), Tel: 023 950 084 or 017 888 594
Public Relations Office
Tri Petch Isuzu Sales Cambodia Co., Ltd.
Tel. 023 900 798/096 2009 237
Contact Person: Nouch Timouyla