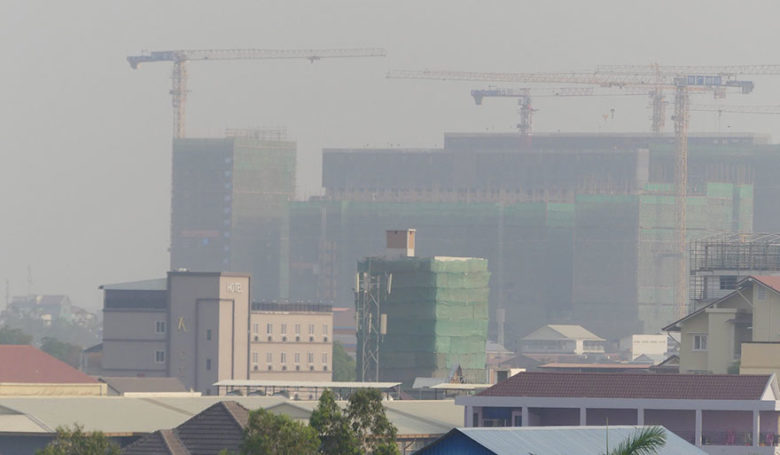 <! –
->
Phnom Penh: The Ministry of Environment has called on citizens to take measures to prevent and reduce air pollution. According to the notification of the Ministry of Environment, the results of the air quality monitoring from the air quality monitoring station Installed in cities and provinces throughout the country shows that air quality conditions are worrisome, especially with the concentration of parameters FM10 and PM2.5 inactive particles exist Excessive standards are a risk to the population.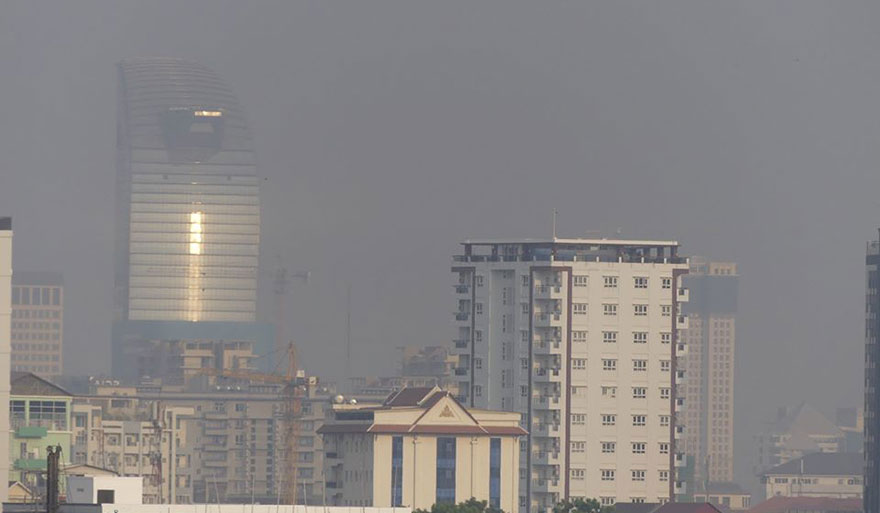 The main activities that caused the increased particle concentration of PM10 and PM2.5 are the emission factors, the ministry said. Industrial smoke from diesel vehicles and other fuels, wildfires, bushfires, grassland burning The burning of garbage, the burning of solid wastes in open space The construction site waste.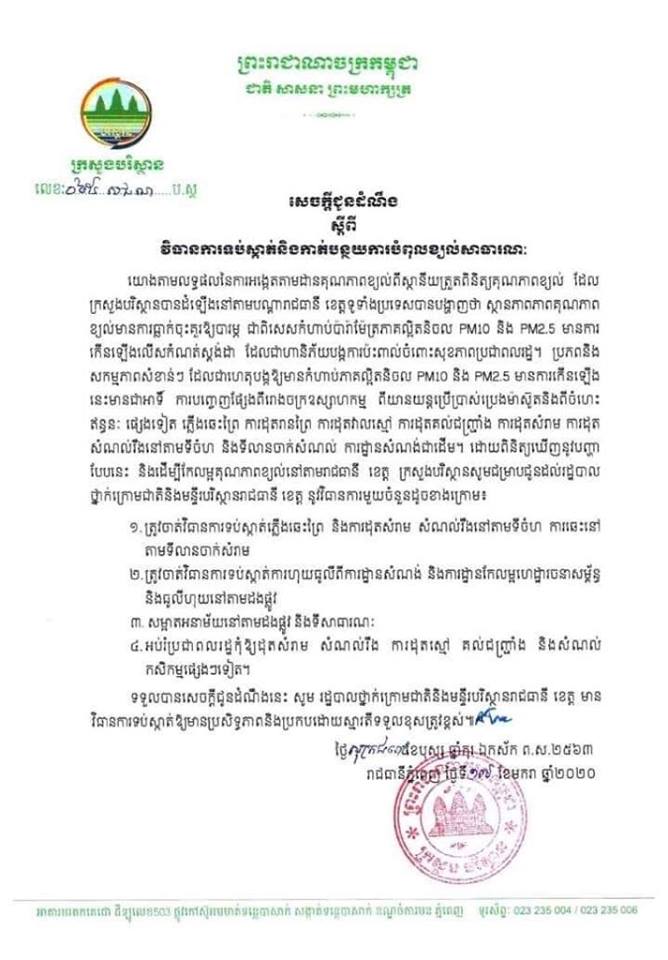 In view of such issues and to improve air quality in the capital, provinces, the Ministry of Environment would like to inform the administration. Sub-National Levels and Provincial Departments of Environment have the following measures: Take action to prevent wildfires and burning of solid waste in the open, burning in landfills. 2. Measures must be taken to prevent dust from construction and improvement of infrastructure and road dust. 3. Clean the streets and public places.
4. Educate people not to burn solid waste, burn grass, wall and other agricultural waste. The ministry added that, under the guidance of the sub-national administrations and the provincial and provincial Departments of Environment, measures have been taken to effectively and effectively prevent them.