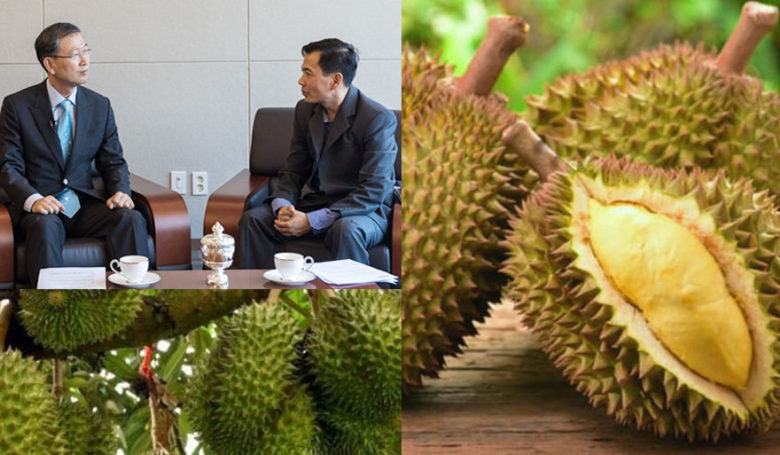 <! –
->
South Korea has recently begun importing mangoes from Cambodia, revealing a new potential. For Cambodian fruits, enter the South Korean market. What else is Cambodia's fruit that South Korea intends to import into its market? What does South Korea think about investment, trade and other cooperation with Cambodia?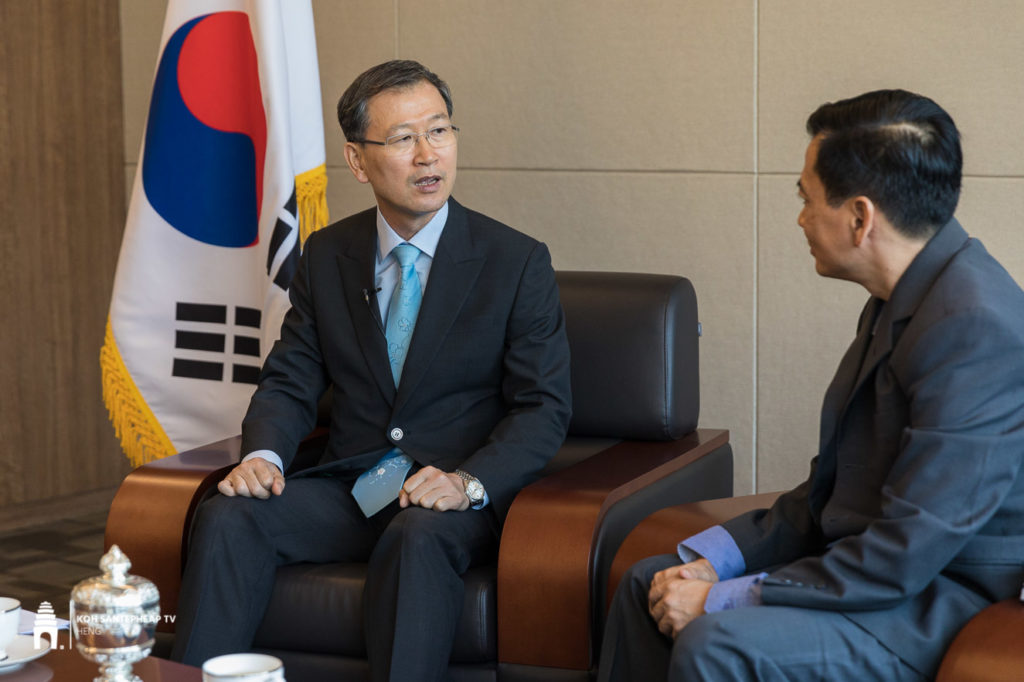 Koh Kong has an exclusive interview with Park Heung-kyeong, Ambassador of the Republic of Korea to Cambodia, to see On all these issues. The following is the content of that interview.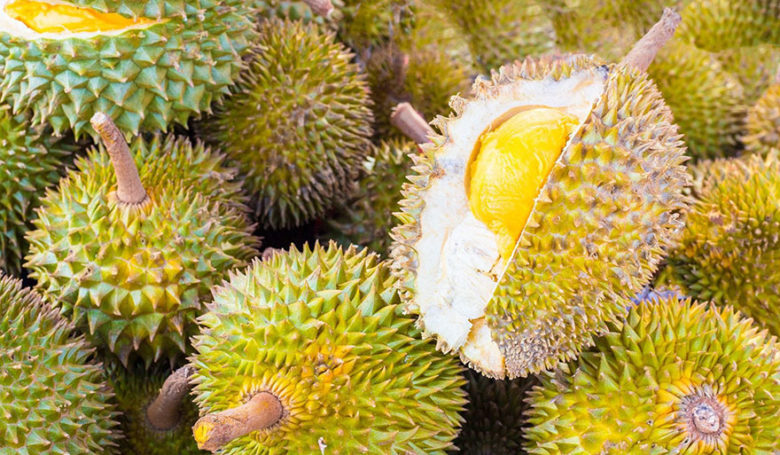 Koh Santepheap: What do you think or do you think about the cooperation between Cambodia and Korea? Ambassador: First of all! It is a great pleasure to serve as ambassador of the Kingdom of Cambodia. I see that Cambodia is now like a new tiger in Asia, which is fast developing, with economic growth. It grows about 7% annually and is one of the main Mekong countries of the South Indochina. .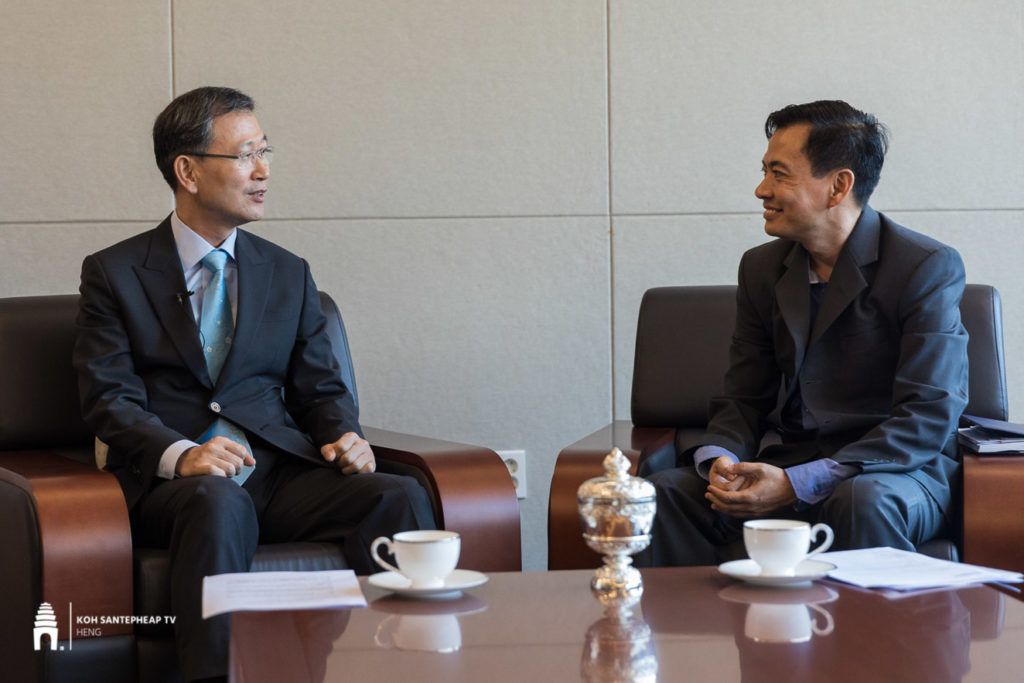 How has Korean entrepreneurs been investing in Cambodia lately? Ambassador: Certainly, the amount of investment by Korean entrepreneurs in Cambodia is about US $ 580 million. In the past year, there has been a lot of investment in real estate, but more recently in industry and manufacturing. Koh Santepheap: Why is Korea interested in investing in Cambodia?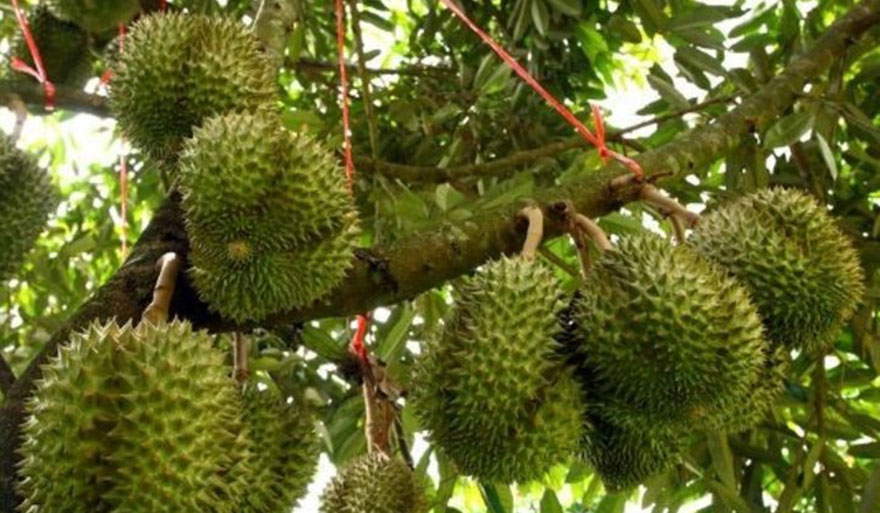 Ambassador: Observed by Cambodia's financial sector. Cambodia has the freedom of the foreign exchange, the economy is using the US dollar, and in the manufacturing and production industries, Korean entrepreneurs are able. Reduce production costs – minimum wage of US $ 200 per month.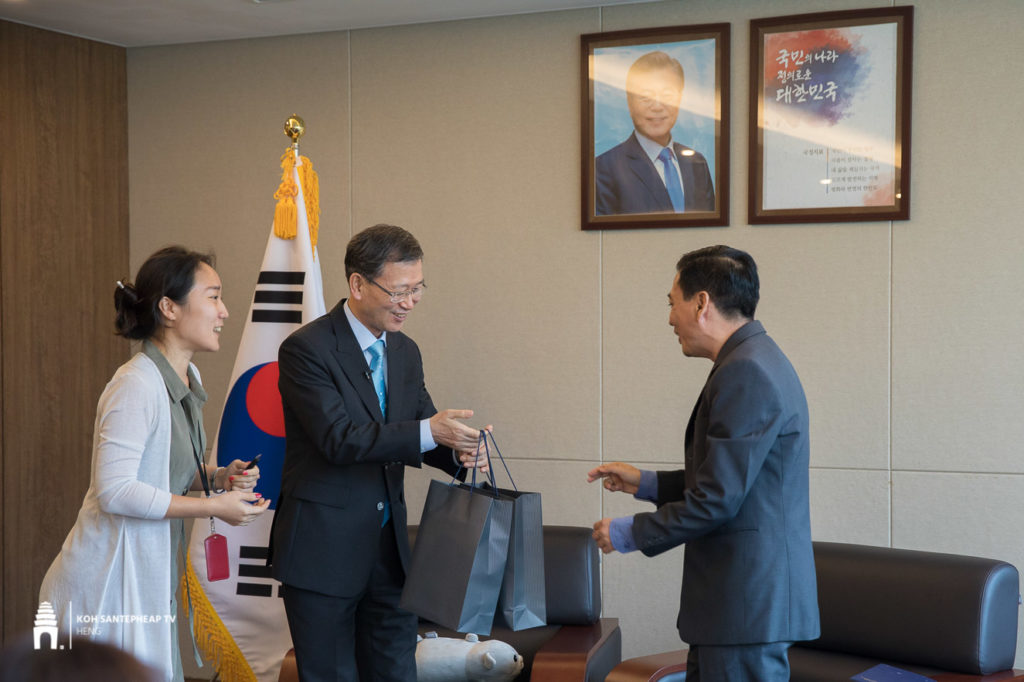 Koh Santepheap: How big is the trade volume between the two countries? And what Korea is importing most of the products to Cambodia market and what are the major products of Cambodia that Korea Import back to its market?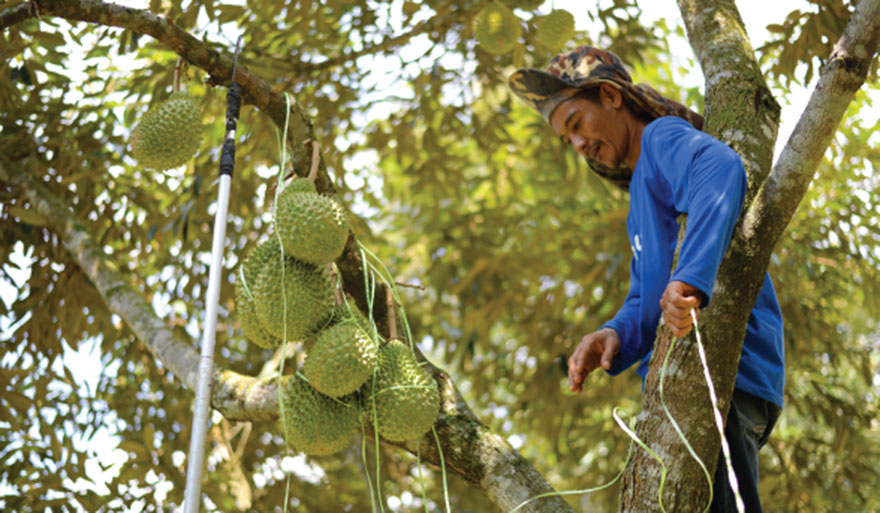 Ambassador: In 1997, the trade volume between the two countries amounted to US $ 54 million. In 2018, the trade volume between the two countries has grown significantly, reaching US $ 980 million. In the future, I expect that the trade volume between the two countries will grow further due to the widening of consumption The ASEAN-Korea Free Trade Agreement will further expand investment in industry and agriculture in Cambodia Also.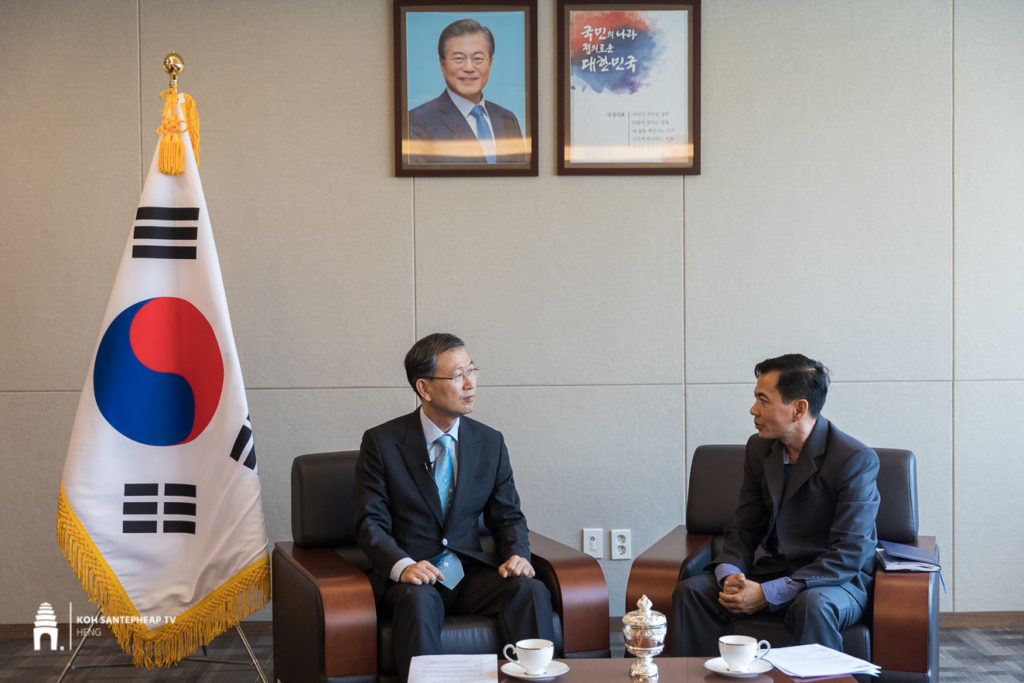 In 2019, Korea imported more important products into the Cambodian market such as regular cars, trucks Goods, drinks, textiles, cosmetics and medicine.
The main Cambodian products that Korea imports into their markets are garments and crops. Recently, Korea's Hyundai Mao Legacy officially opened the factory for processing and packaging agricultural products in Cambodia. Inspect mangoes for export to Korea. Moreover, through the opening of this new factory, Cambodia and Korea can work together to further expand the market for Cambodian crops such as: As a result, mangoes are not only exported to Korea but can also be exported to countries in the region Southeast Asia, like Singapore, can be Exports to countries in Europe as well.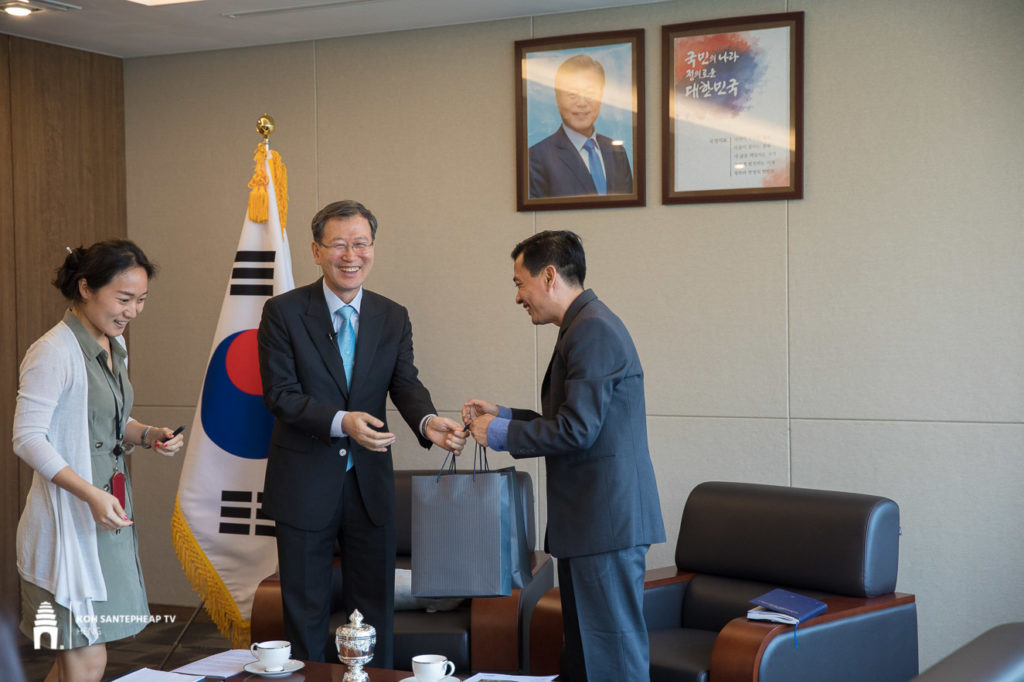 Korea: Is the amount of mangoes exported to Korea, or is it worth a ton? Ambassador: I do not know the exact figure yet, but in the beginning the importation of thousands of mangoes Tons of volume, due to the import of foreign fruits into the South Korean market, is a bit complicated. But that number could grow.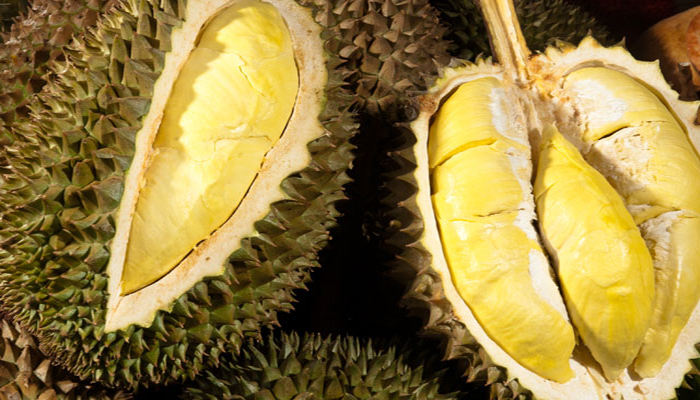 It was observed that Cambodian mangoes imported to the Korean market when tourists visit Korea They are really interested in the taste of Cambodian mangoes as well as buying back home. And for Koreans, they also like the taste of Cambodian mangoes, because Cambodian mangoes taste better than Korean mangoes, Planted on Jeju Island, South Korea. In addition, the Cambodian crop has been gaining interest and support from the South Korean people. Cambodia's plums are less fragrant than other plums from other countries. Cambodia's light and fragrant aroma also appeals to many South Koreans, so the possibility of exporting From Cambodia to the South Korean market, the fruit is very nutritious Many households.
The number of Cambodian workers in South Korea is increasing. In the coming days, does South Korea need more Cambodian workers? The number of Cambodian workers in Korea is almost 48,000, with the employment system being the number of Nearly 38,000 people. The size of the labor transfer through Cambodia's five-year occupational licensing system is between 6 and 6 Korea annually to number 7,000 and ranks in the top among the largest countries for sending workers to Korea However, South Korea is also considering expanding The number of Cambodian workers entering South Korea is increasing every year.
Koh Kong: What do the majority of Cambodian workers in South Korea do?
Ambassador: Cambodian workers in South Korea mostly work in a number of key areas such as industry and manufacturing, Agriculture and Fisheries.
In terms of income, what is the maximum and minimum wage of Cambodian workers in South Korea? Ambassador: The maximum and minimum salaries of Cambodian workers are not definitive, depending on the passage of the law. Of work in Korea. It is known that, on average, Cambodian workers are paid about US $ 2,000 a year and the total Cambodian workers' salaries per year Cambodia sends nearly $ 3 million a year to Cambodia.
Koh Kong: How much South Korea's official development aid, or ODA, offers Low interest rates? What is Korea's focus on the most important project? Ambassador: Cambodia is the second country to which the South Korean government has sponsored. And South Korea is approved with a total of about US $ 780 million in grants and loans. Until 2027 It is also providing US $ 60 million to US $ 70 million annually.
The assistance is divided into two areas: grants and credit assistance, with the credit being implemented with a focus on Major projects such as infrastructure development, road construction or national road improvements and dam construction The original. Grants are under way for projects focusing on health, education and training and rural development projects. .
Currently, there are institutions that implement agricultural grants in Cambodia that are specifically related to rural projects On the development of high quality corn and potato seeds, maize is an important crop for animal husbandry and seeds French fries are also important Agriculture. Therefore, South Korea will also expand and speed up its cooperation with Cambodia. In addition, the South Korean government is focusing on the restoration of the temple in Angkor Wat as well as the elephant court And the other one is related to the waste treatment project.
As Cambodia is currently developing strongly in the industry, waste is an important environmental issue In Cambodia too. This is a project that the Korean government is paying close attention to in collaboration with the Cambodian government. Apparently, there is also a project to dispose of waste in Siem Reap that the two governments are working on. Phnom Penh also has this project.
Koh Santepheap: Regarding your commitment as Ambassador, how is the cooperation between the two countries? Ambassador: In my mandate, I will first focus on working with Cambodia on agriculture Many other areas, such as the sluggish construction projects in Cambodia, need to be addressed. Another is about renewable energy that Cambodia can work with.