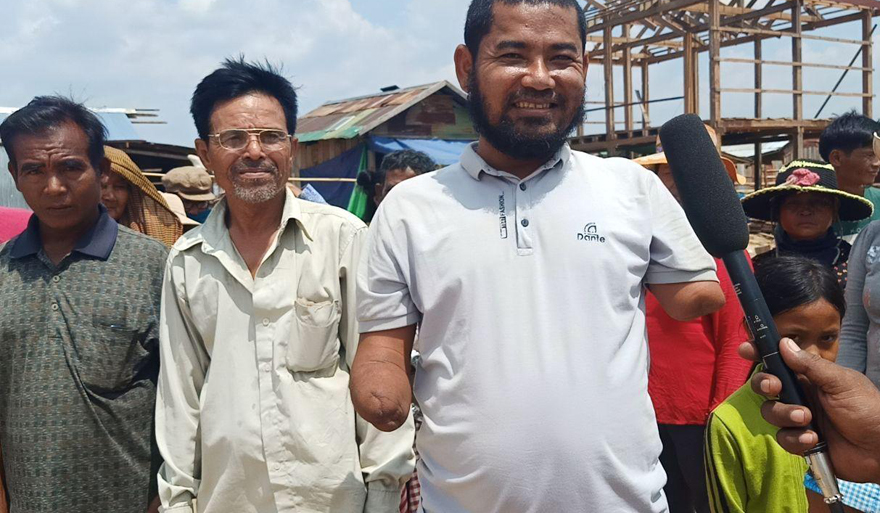 <! –
->
Oddar Meanchey: In the world, finding someone with such a good mindset is almost worthless and admirable because he is. Handicapped on both sides and also ordinary citizens who have gradually saved money from begging in Thailand and Ma Lexi buys about 50 hectares of land to develop plots for distribution Free to 300 disabled people and poor families. The land of the disabled is located in O'Kroch village, Trapaing Prasat commune, Trapeang Prasat district, Oddar Meanchey province.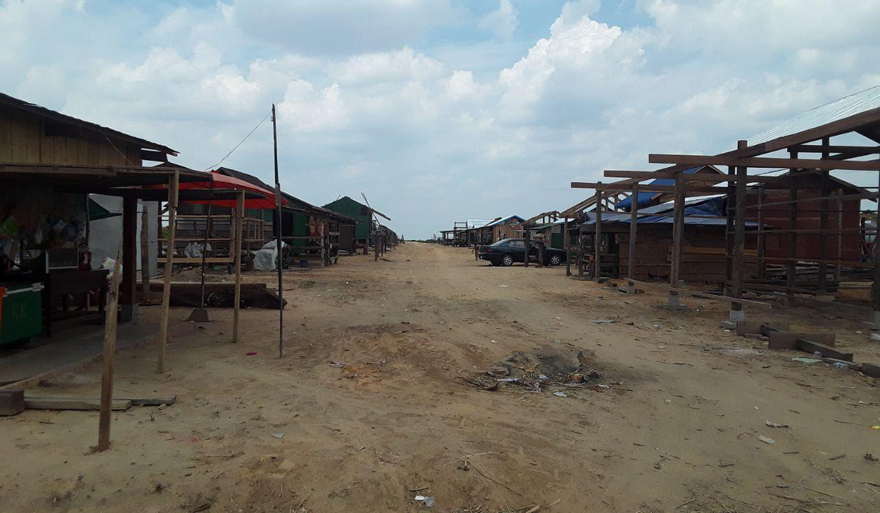 The poor and disabled receive free land for housing, they are delighted with their hearts. The charity donated land to all 300 of their families. There is also a distribution of refreshments for them. The man, who is both handicapped and became a philanthropist, Lim Phea, 41, has a wife named Thiri, 34 At that time there were seven children, three of whom lived in the upper village.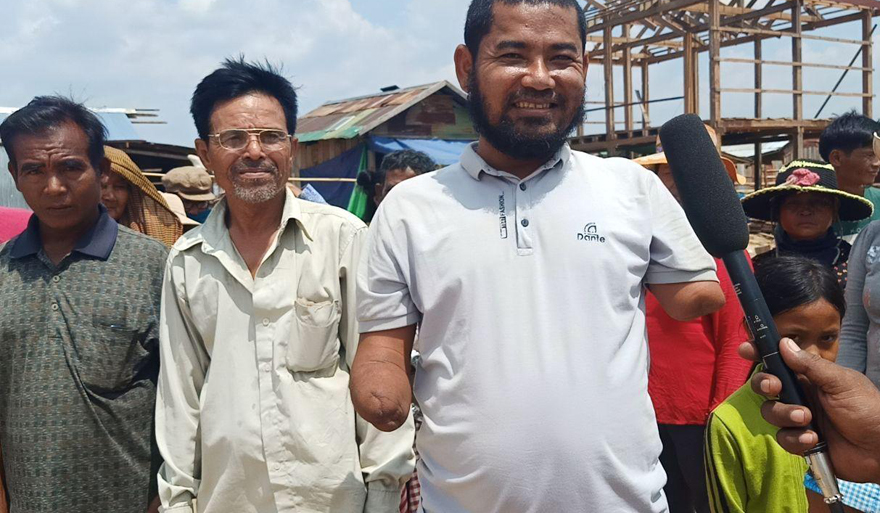 He interviewed an interviewer of Koh Santepheap news agency that he was a former Khmer Rouge military integrator during 1998. . During 2004, he removed the landmine, causing the mine to explode on either side and blind to the other. The left also made him disabled in the blink of an eye, Lim Pheap said, adding that after he had passed away, he had become disabled. Having become disabled, he thought about his future, not knowing how to live How? He finally decided to emigrate to Thailand, singing and begging him for the period between 2005 and 2010 for five years. The savings year came to buy some land.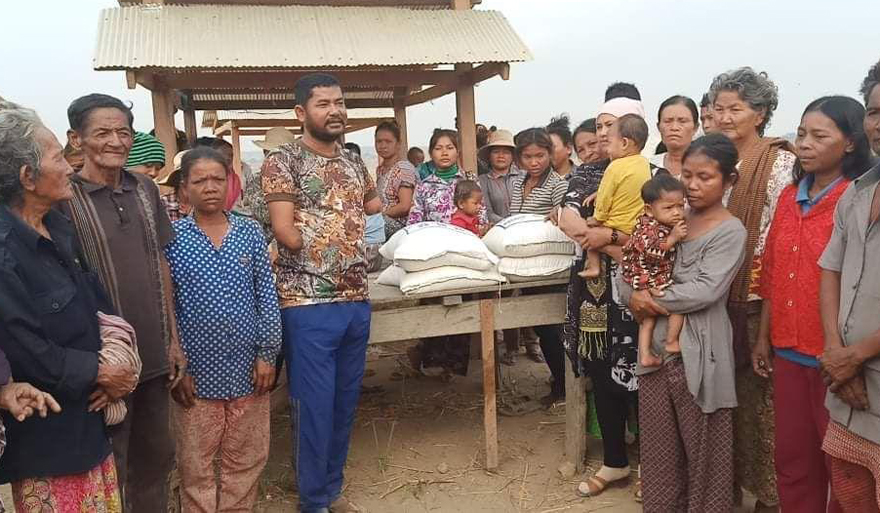 At the beginning of January 2011, he left Thailand for Malaysia again and changed his career. From singing to begging, they trade honey. In the meantime, he made a significant profit, bought more land, and started living in the land Purchased by renting bulldozers to make 2000m to 50-acre land Ha.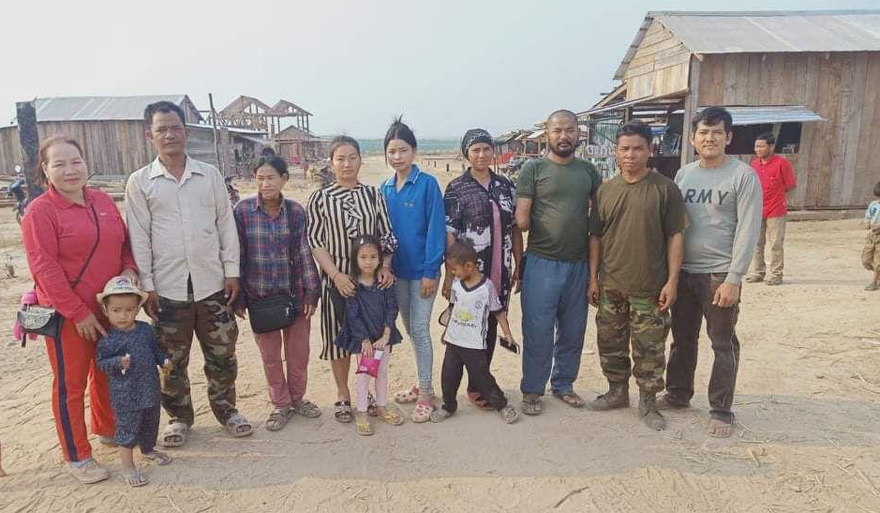 He said that by the beginning of January 2020, he had plotted 600 plots of land with 8 blocks. The meter by 18 meters was set aside to be distributed to the poor and the disabled Get your own home and land. Lim Pheap confirmed that the remaining land he had planned to split 10 meters by 20 meters for sale. At a cost of US $ 2,500 to raise funds for further development of the commune, it is especially important Join the Government.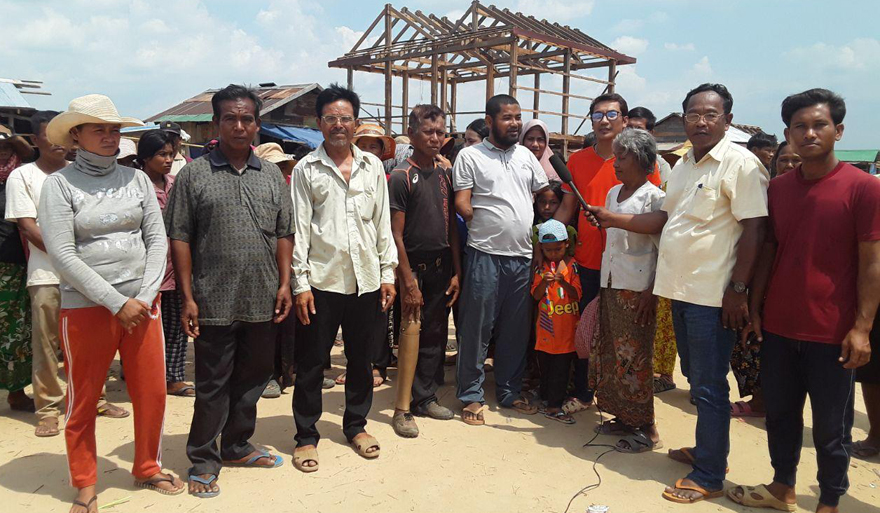 Regarding the development of Mr. Lim Phear, a disabled person on 50 hectares this afternoon, 18 April 2020 Sam Dararith, governor of Trapeang Prasat district, said that Mr. Lim Phear, a handicapped developer, developed over 50 hectares by Legally, all levels of authority have been recognized and he is praised Also, he is disabled and has the money to develop the parcel of land, distribute it to people and join Also the local authority.