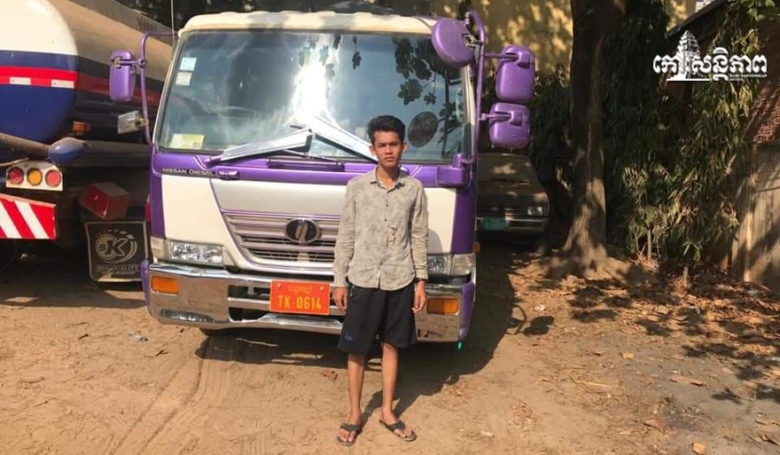 <! –
->
Kandal Provincial Court of First Instance Investigation Judge Ata Nandarra has issued a summons on March 21, 2020 One involved in a car crash in front of provincial police trying to tighten traffic law while finding this driver loaded Drugs while driving Under Article 75, 76 and 68 of the Law on Road Traffic Areas.
The incident occurred on March 20, 2020 in Toul Krab village, Takmao city, Kandal province.
Brigadier General Vance Savin, deputy commissioner of traffic control of the Kandal Provincial Police Commissariat, said the operation was led by the general. Kandal Provincial Police Commissioner Fish Chhoeun Sophal, Brigadier General Sarun Sovannara, was Deputy Postmaster and Traffic Officer.
The deputy driver, 21-year-old Thorn David, did not have a driver's license, driving a right-hand steering wheel, he said. The TK-0614 was driving at high speed, and then the officer made a stop sign for an inspection, but the driver above. Avoid and add more speed to the target Inspectors make it easy for the authorities to get out of the vehicle to avoid accidents.
The deputy police chief said that the police then chased the car about two kilometers away from the target for inspection. He was taken to the Traffic Police Office and tested and tested positive for the drug. (Editing by: Thida)