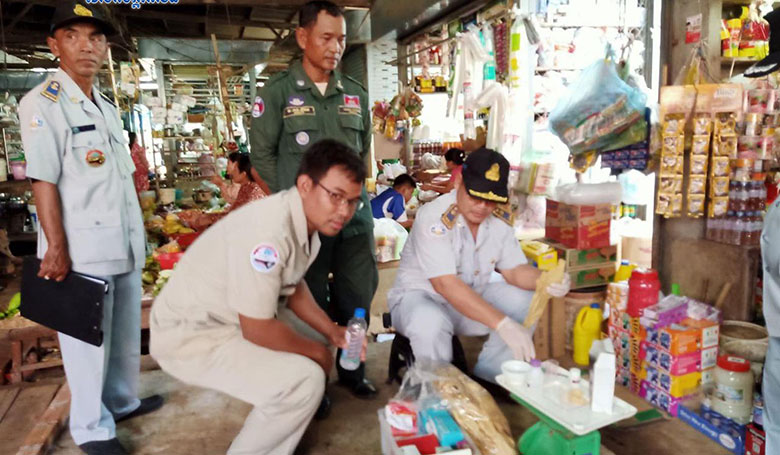 <! –
->
Kompong Thom: July 08, 2020 Branch Officials Protect Users and Contribute to Fraud (CPP) Provinces Kampong Thom, with the cooperation of Provincial Department of Commerce officials and local authorities, continued to promote food quality and control of food products and goods. Package in Taing Krasaing Market is located in Taing Krasaing village, Taing Krasaing commune, Santuk district, Kampong Thom province.
During this visit, the specialists conducted a preliminary analysis of food samples, such as ice cream and beans, to find prohibited chemicals. Researchers found 7 kilos of Borax containing peanuts.
The specialists made a record of the confiscation of the products to be destroyed later in the procedure and advised the traders to Understand and comply with the Law on the Management of Quality, Safety of Products and Services, and Injury to Citizens. More rules.