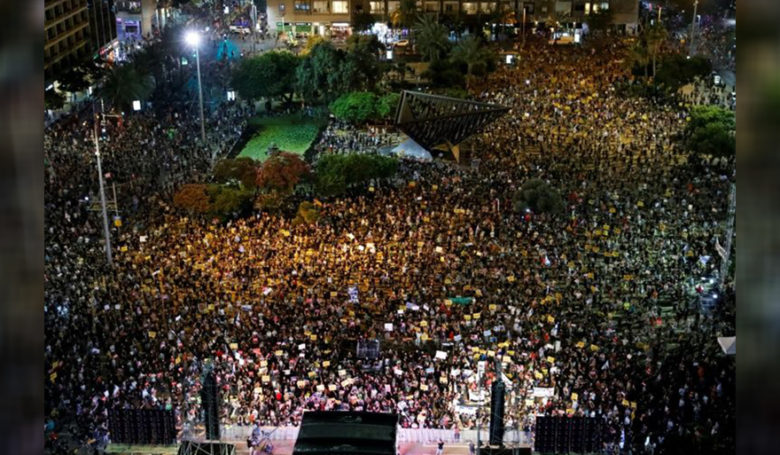 Israel: Tens of thousands gathered on July 11 in Tel Aviv Rabin Square Israel to Protest COVID-19 Virus Outbreak and Consequences by Israeli Government .
Police in riot gear stormed a rally on Friday, removing hundreds of protesters by truck.
Tens of thousands of people are said to be present at Rabin Square, a traditional gathering place for protesters. About 300 police were deployed to protect them.
Demonstrators maintain public order and monitor compliance with social gap measures.
Most of the protesters wore masks but did not stand 2 meters apart. Some protesters
Held up a card that said, "Let us breathe." Demonstrators shouted at us
I can not breathe.
Demonstrations organized by independent workers, small enterprises
And there are also artists. They feel abandoned by the government after the forced closure of their businesses and the closure of public places when Extreme transmission of the virus. Student unions also joined the rally to express their concerns as more and more young people This lives by losing a job.
Israel tightens controls in mid-March to prevent the spread of the virus
Virus. The government lifted some restrictions at the end of May, but the number of people infected with the virus has risen again. Restrictions include closing bars, nightclubs, sports halls and swimming pools. Many workers have been waiting for months for the help promised by the government. Excerpted from the website: yahoo (Edited by: Bopha)