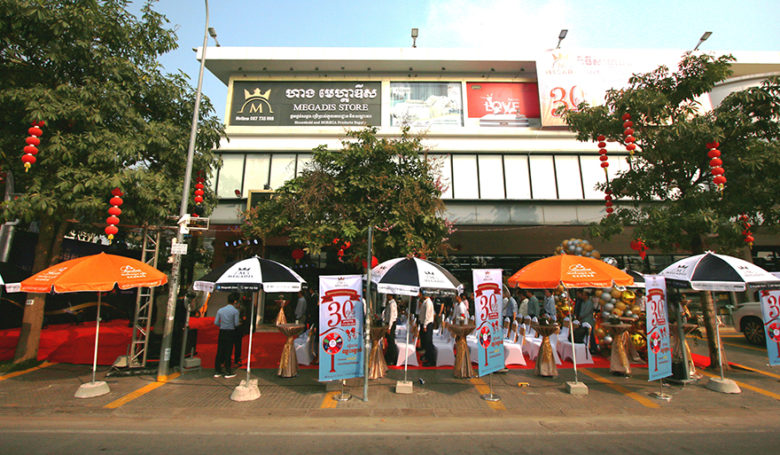 <! –
->
Phnom Penh: Mega Design & Home Appliance Stores Launches 17 January 2020 Located in Bayon Market (1st Floor), Toul Kork. Also present were guests, distinguished guests, business partners and journalists.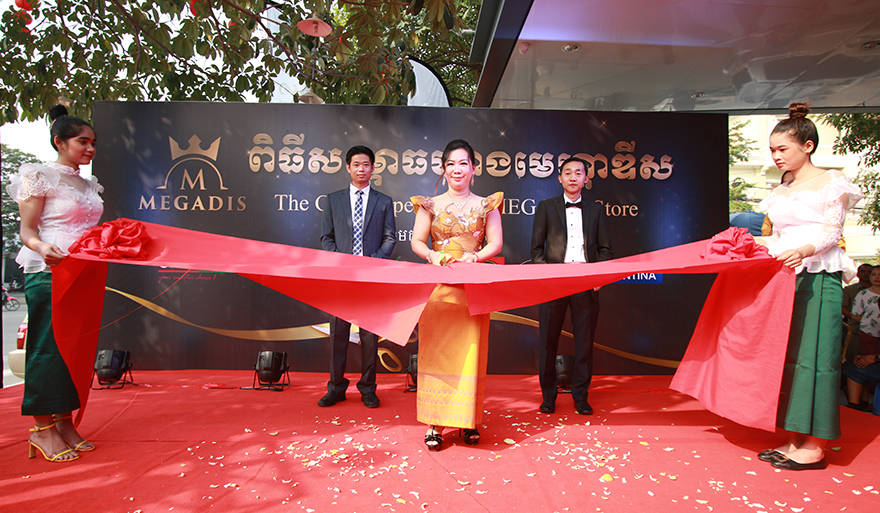 Huy Peng Leang, General Manager, said that this is our first store and there is a wide range of customer convenience. A great variety of home shopping and shopping. He emphasized that our store offers high quality, reasonably priced goods with excellent customer service and he hopes the store This new one will be supported by a lot of customers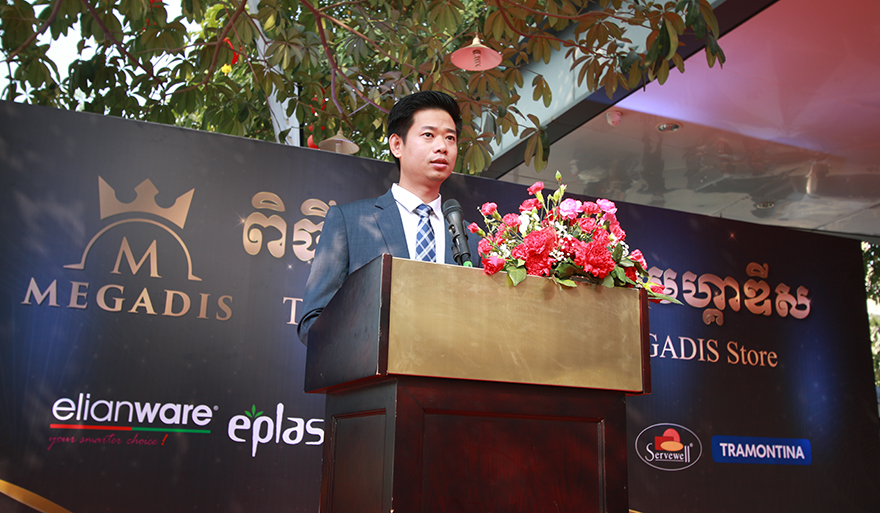 In addition, he also mentioned that the company plans to open three main locations in Phnom Penh by 2020, Make it easier for our customers to shop in the store.
On this occasion, there is a 30% discount on all goods for 5 days from 17 – 21 January 2020 And instant lucky draw rotations.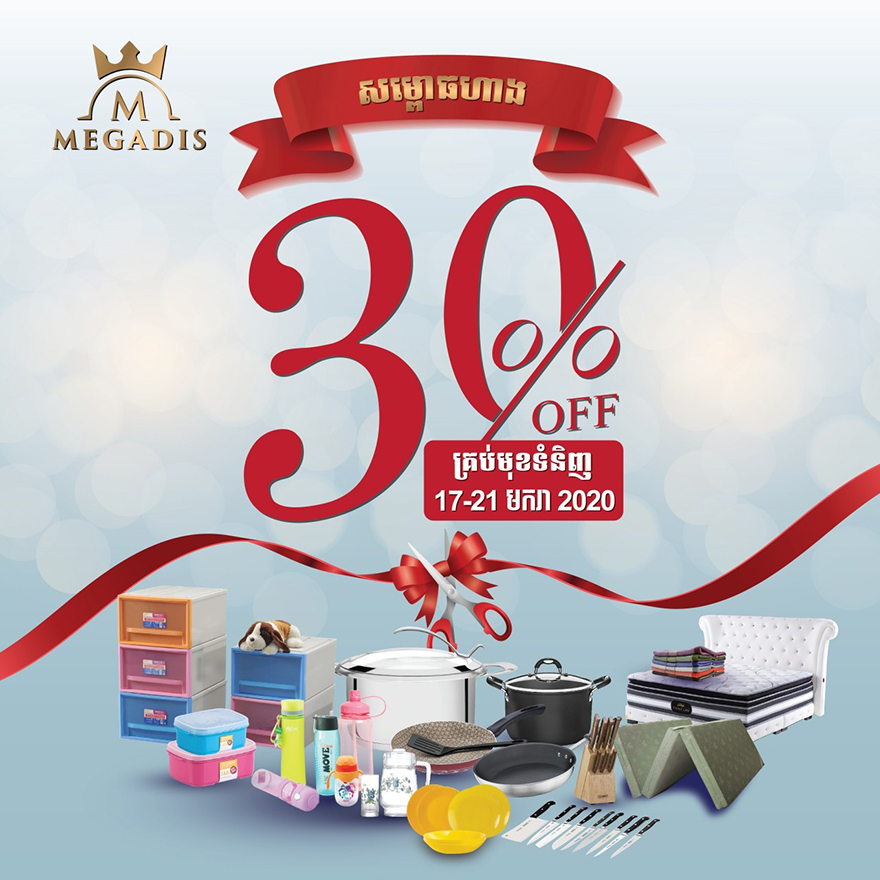 More specifically, for the first 100 customers, they can buy only $ 1 worth of goods every day with limited items. * Terms and conditions apply.
At the inauguration ceremony, the company distributed gifts to about 100 poor students from Indira Devi High School, one of them Also received: books, pens, pencils, and water bottles.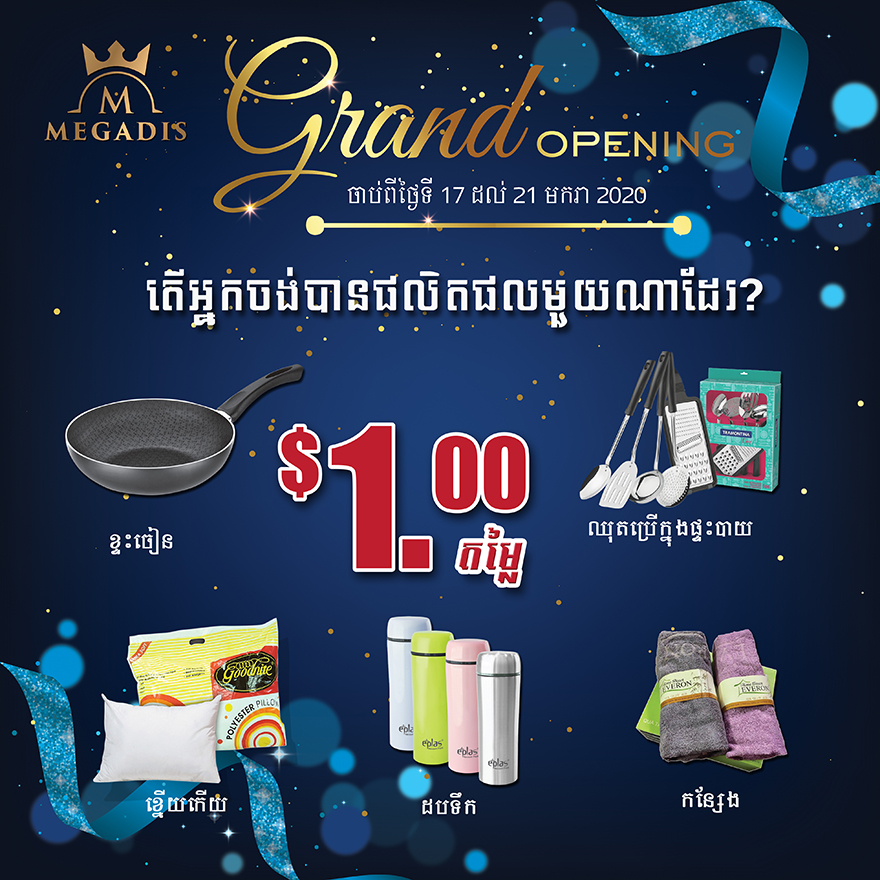 MegaDis is a leading company with nearly 10 years of experience in importing and distributing famous brands. From abroad: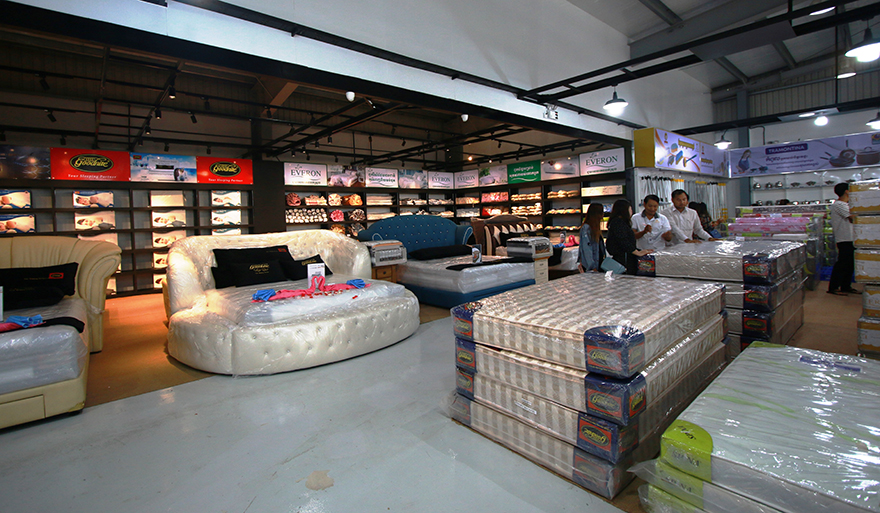 Bedon, mattress, Everon (Korea) and Goodnite (Malaysia).
2. Household Items, Knives, Spoon spoons, Tramontina (Brazil).
Arcopal Water Bowls (France).
4-bottles of Eplas and Elianware (non-toxic) plastic bottles (Malaysia).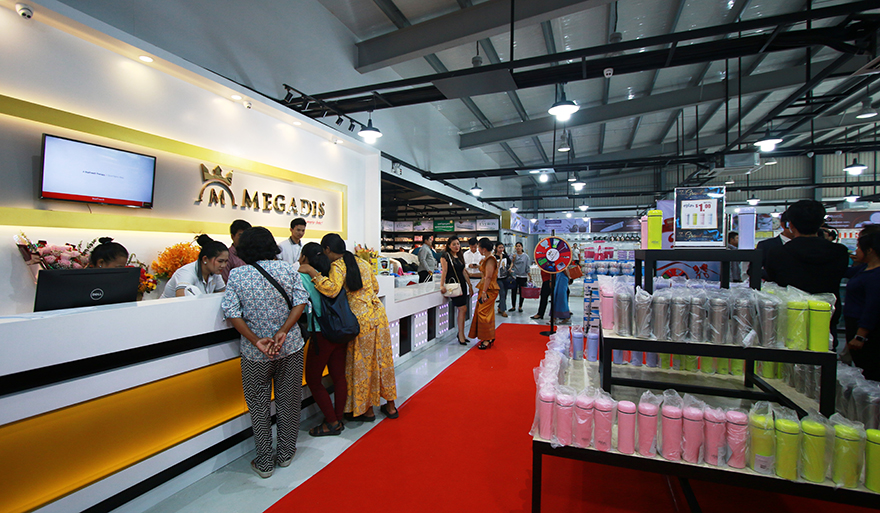 For more information, please call 087 735 999 or the Megadis Store Facebook page. Co-edited (Edited by: Bopha)