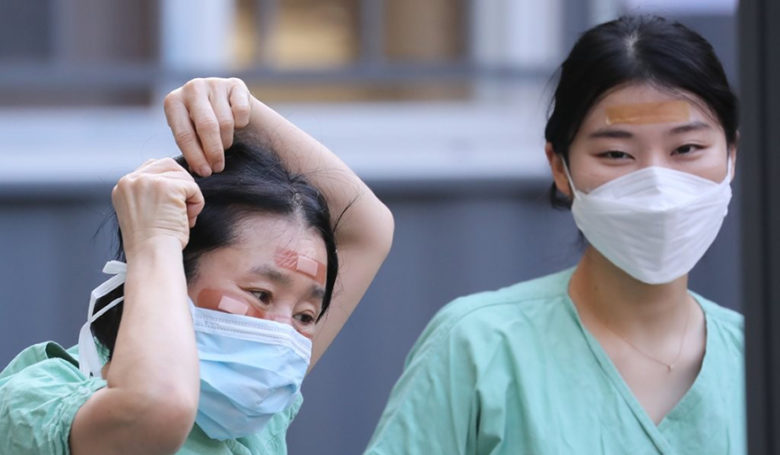 <! –
->
South Korea: Health authorities confirmed 5 new cases of COVID-19 have infected 518 new people This brings the total number of cases to 6,284.
In a daily report, the South Korean Centers for Disease Control and Prevention mentioned seven new deaths, leading to the loss The death toll from the virus reaches 42. Most of those infected are still in the city of DAEGU.
South Korean President Kim Jong Un sent a message on March 5 A personal letter to President MOON JAE IN to express his support for South Korea in overcoming the pandemic This deadly virus.
In the letter, Kim Jong Un-Seiss said he was confident South Korea would overcome the situation. Keep South Korea healthy. North Korea leader says he silently supports South Korea's resistance to the virus COVID-19 and expresses his friendship and confidence in him MOON. MOON sent back a letter of thanks to the North Korean leader for expressing solidarity. Excerpt from the website: yna (Edited by: Bopha)