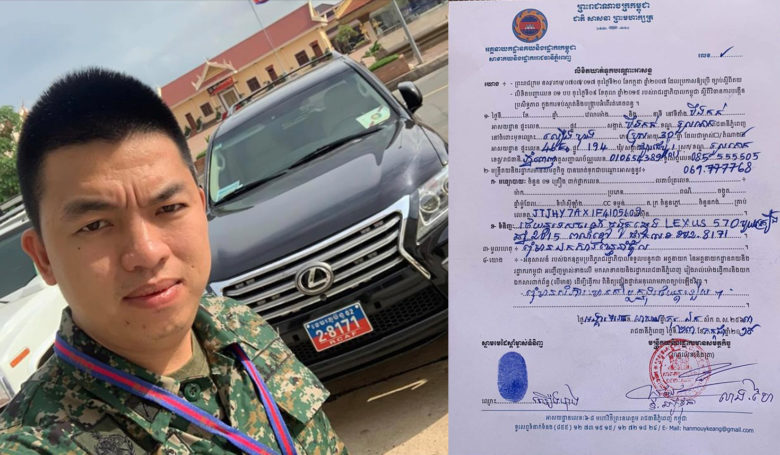 Phnom Penh: On the morning of July 21, 2020, according to a Facebook account named Hong loeung, also known as a military officer He posted a message accompanied by several pictures describing, "I, Leung Hong, swear that the next day and stop buying a car without information. He drove another car, and this car was seized in two days, only one year. (This car has been driving for almost a month, must be seized) Now you have to pay 100% tax + 10% penalty = $ 102303.
After posting an oath to stop buying duty-free cars, Hong loeung's Facebook account deleted the content and pictures. Well.
Please be reminded that on July 8, 2020, the General Department of Customs and Excise of Cambodia announced and invited for the last time to vehicle owners. And the owners of tax evaded goods who have been suppressed to fulfill their tax obligations, taxes and penalties in accordance with the laws and regulations in force.
The General Department of Customs and Excise of Cambodia (ECCC) of the Ministry of Economy and Finance has announced that it has confiscated cars and tax evaded goods. That will be put up for sale if the owner does not come to the settlement. The General Department of Customs and Excise of Cambodia has 60 days from the date of the above notification for car owners and tax evaders to come and solve .
The owner of the duty-free car imported by the customs officer in the past was issued a separate invitation letter by the General Department of Customs to Come in and pay the import tax and a fine of 10 percent to complete the legality.