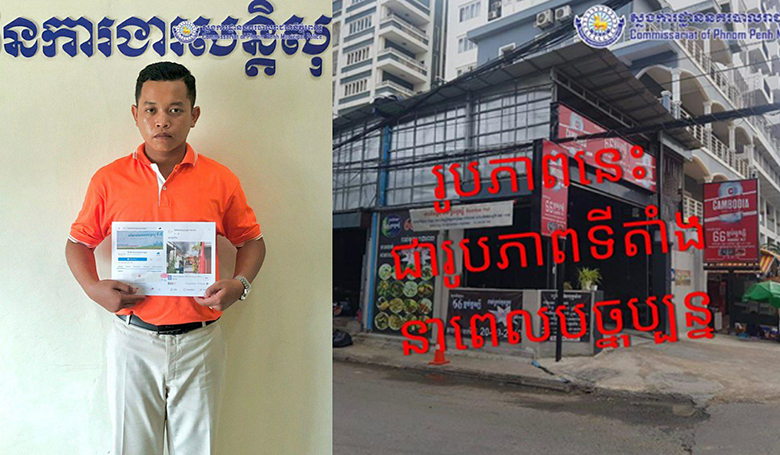 Phnom Penh: The Information and Quick Reaction Team of the Phnom Penh Municipal Police, in cooperation with the Office of Technology Crimes, summoned a man named Sam February: The use of old videos as a live broadcast (Live Steam) confuses people, especially causing There is social unrest.
A man named Sam Kompheak is the owner of the TCB Facebook account of Cambodia Real Estate Cambodia, which took a video of the house fire. People who have been living since June 2019 in Sangkat Toul Tum Poung, Khan Chamkar Mon posted a video (Live Steam) on August 11, 2020 at 13:30 in Phnom Penh in order to be very attractive to the public. Confused goods, in particular, can cause social unrest.
The man was summoned by experts to clarify the case, he confessed to the contract and recorded. Video: Publicly Apologize for What You Did by Reporting on Fire from June 13, 2019 Broadcasting that confuses people.
Please cooperate to disseminate only true information and help prevent all false information, images, exaggerated activities are the cause of Chaos pollutes the social environment, causes fear to the people, confuses the people, causes chaos in the society, etc. And can face the law in force as well.