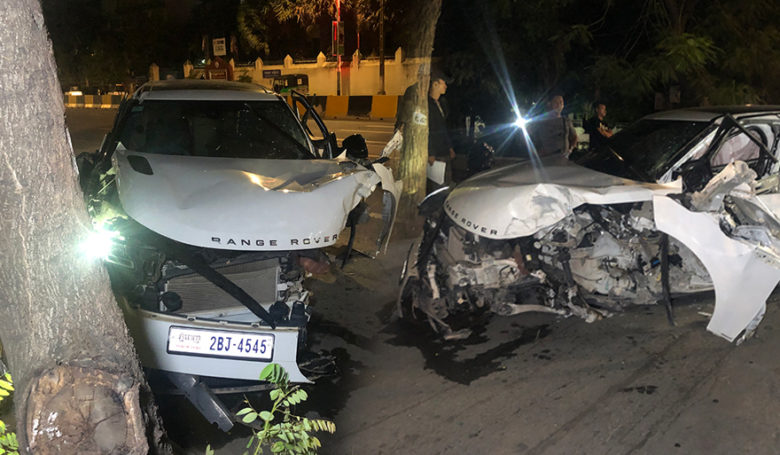 <! –
->
Young woman driving a super-fast Range Rover velar flying over the head of a dragon Chamkarmon intersection caused partial car collision to suffer almost complete damage at 1 am June 16, 2020 along Norodom Boulevard, opposite Khan Fisheries Administration, near Chamkar Mon, Sangkat Tonle Bassac, Chamkar Morn.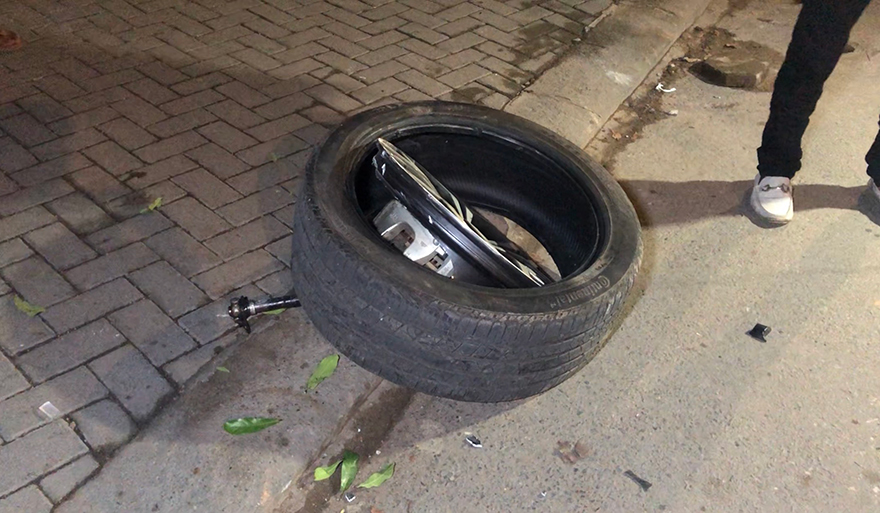 According to people, the driver of the tuk-tuk waiting for the motorbike near the scene of the accident A 2019 RANGE ROVER VELAR with white license plate number 2BJ-4545 traveling along Norodom Legs to the south at high speed as flying.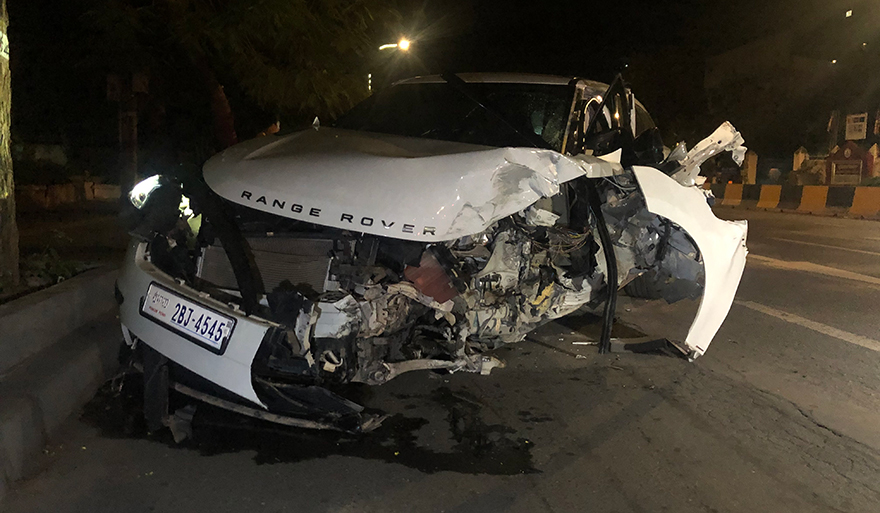 When the crash hit the dragon head, split the chest fully, causing the original two wheels to damage. A rear axle overturned, dragged over 100 meters, damaged almost completely, shattered wheel from side to side. There are pieces of ambulances scattered all over the street.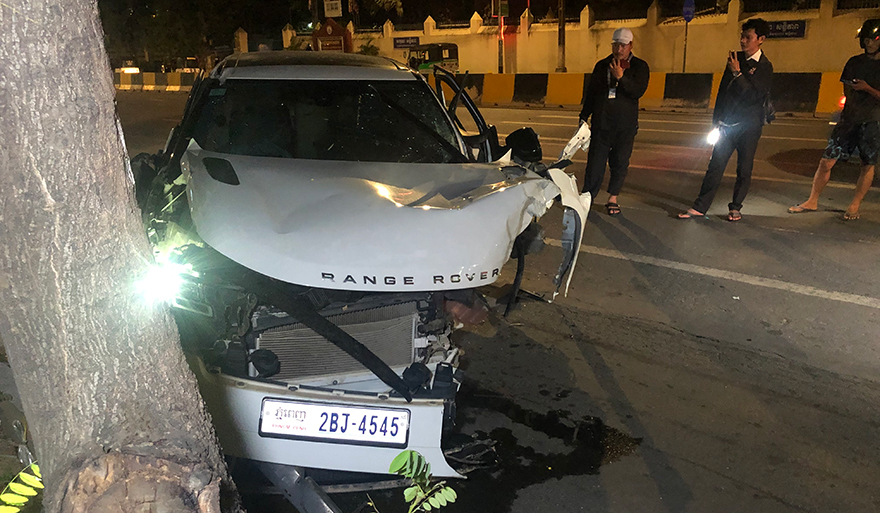 After the incident, a young woman got out of the car in a traumatic injury and suddenly had a small blood flow Another luxury sedan did not remember the brand moving in the same direction as the truck drove the woman away from the scene Only left the vehicle at the scene for the police to measure.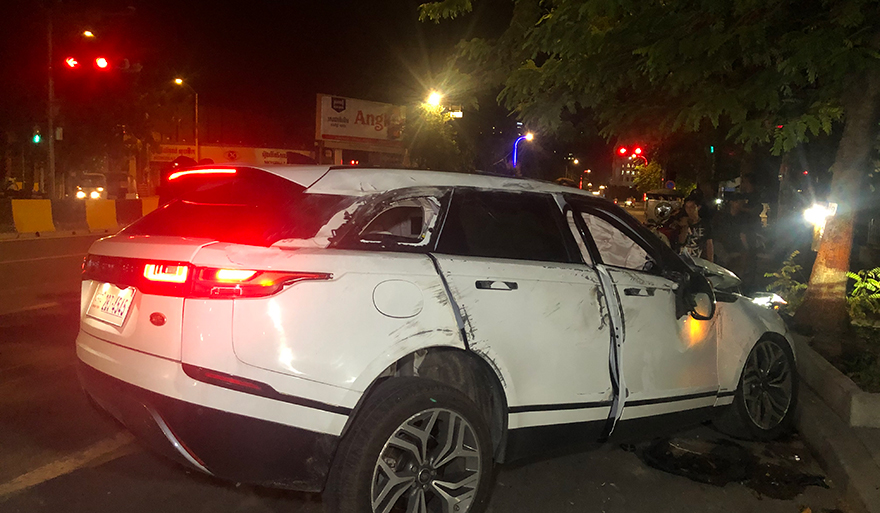 After the accident, the driver escaped from the scene, but the vehicle was handed over to the local authority Measure the crane to be kept at the Traffic Police Office of the Phnom Penh Municipal Police, waiting for the owner to deal with it later.