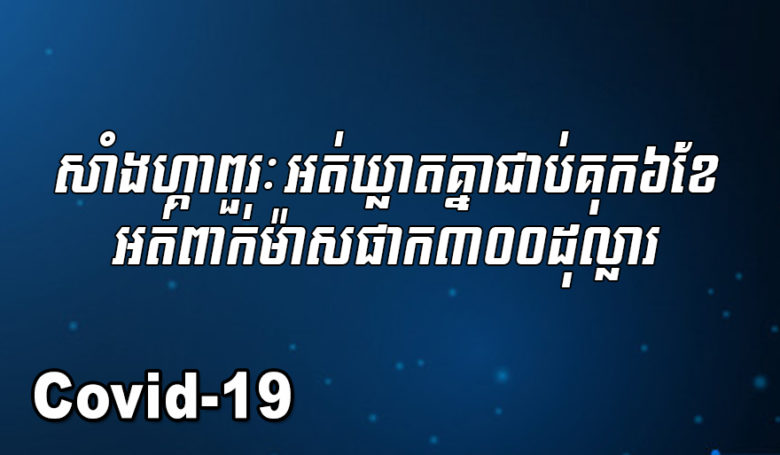 <! –
->
Singapore has taken hot steps to curb the spread of the coronavirus 19 by issuing a permanent jail sentence. Up to 6 months for those who do not maintain social gap.
Non-maskers will be charged $ 300 Singapore dollars. According to the law, which is taken from the website of the Ministry of Health, Singapore, those who do not comply Keeping a gap of at least one meter apart will cost you S $ 10,000 and could put you off Up to 6 months in prison.
At the same time, all Singaporeans, including foreigners, are required to wear masks at all times. Anyone who dares to be fined will be fined S $ 300.
The Straits Times reports that Singapore is taking such a strong step because of the high number of offenders. So there will be no more calls. The wrongdoer is just fine.
Singapore received 3252 patients worldwide on April 14 after discovering new cases. There were 334 cases in the country.
There are currently 1315 patients being hospitalized, according to the Ministry of Health. There were 28 serious cases.
There are 1315 cases left in the hospital and are in quarantine for further follow-up. A further 611 people were discharged from the hospital and returned home.