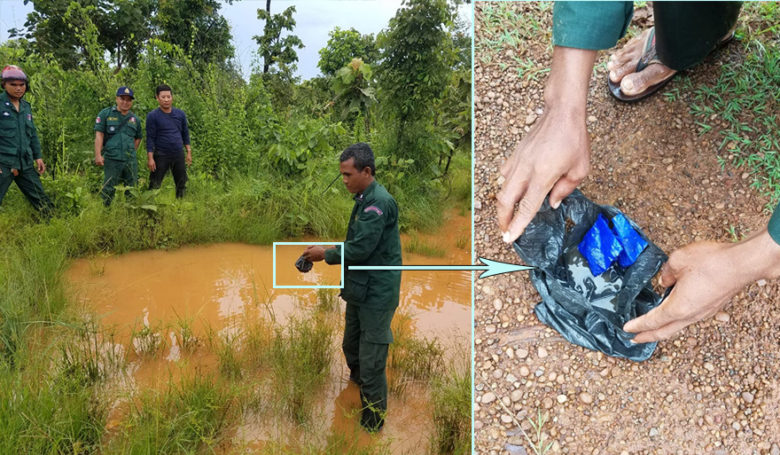 Stung Treng Province: According to the report, one of the suspects escaped into the forest after seeing the drug force and the administrative post. Sekong and Thmar Keo patrolled the main targets of Siem Pang district at 9 am on July 27 2020.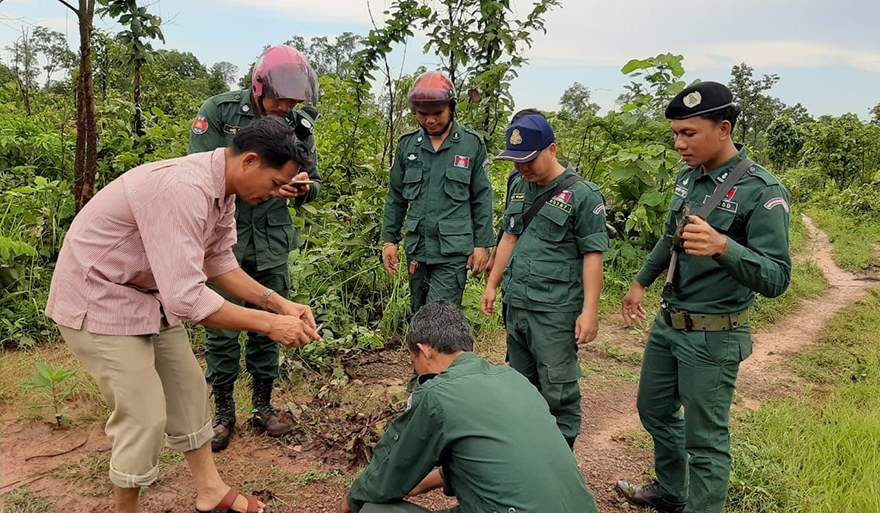 Mr. Chim En, Inspector of Siem Pang District, said that at the time of the incident, the specialized police force of the District Police Inspectorate and Post Patrol to the point of Street 101 also found a suspect walking. Upon seeing the police, the suspect immediately threw a black bag into the canal near the road and ran into the forest. Disappeared only once.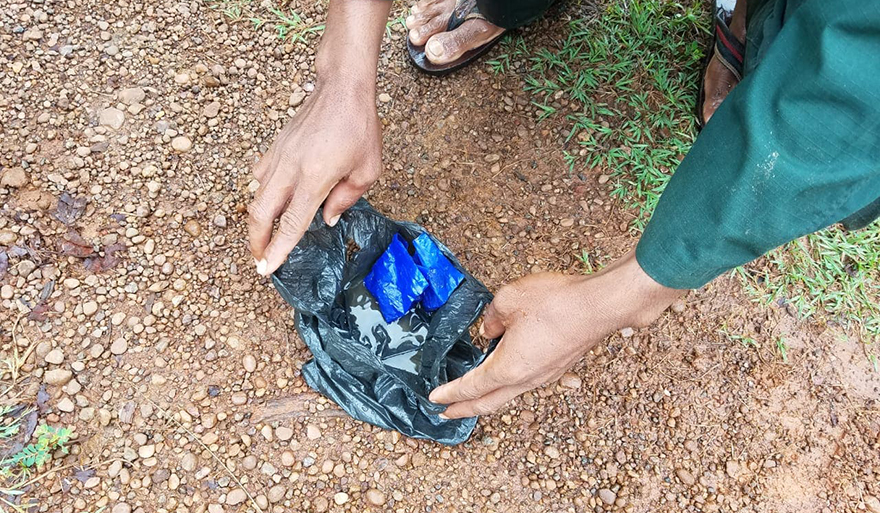 The same source said that with suspicion, the police also searched to find and suddenly found in a black bag. Contains the orange methamphetamine WY and comes in three large blue packs.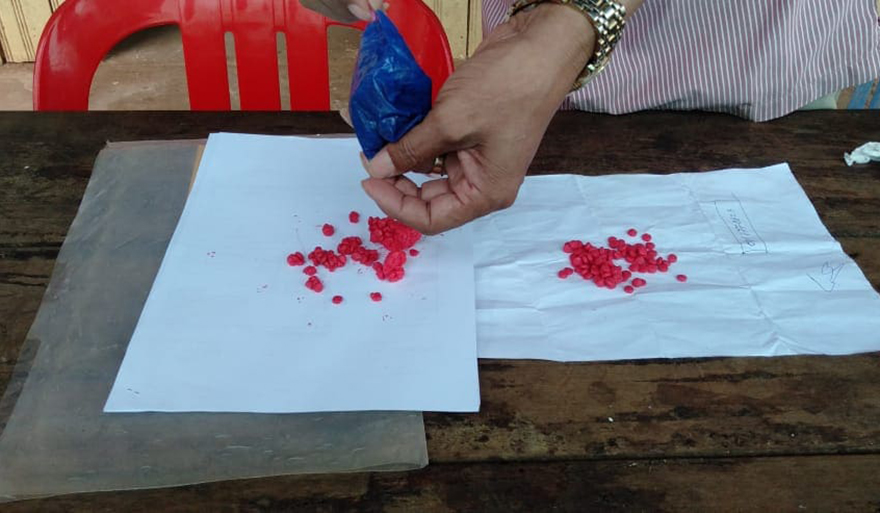 The inspector said that after taking the black package, there was one package that contained 140 pills, while two packages Then the water melts together. It is estimated that one pack of 200 tablets, two packs can be equal to 400 tablets, for a total of about 450 tablets.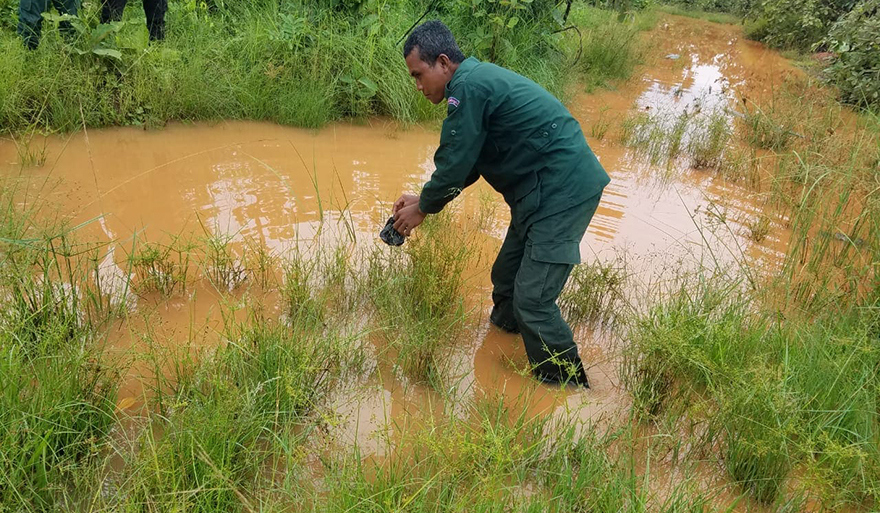 After inspecting the seized evidence, it was stored and prepared to be sent to the commission and our specialized force is Continue to open an investigation to find the perpetrators. Currently, the above drug exhibits have been packaged by the specialized force of the District Police Inspectorate and sent to the Provincial Police Commissioner to build a case according to The procedure is over.