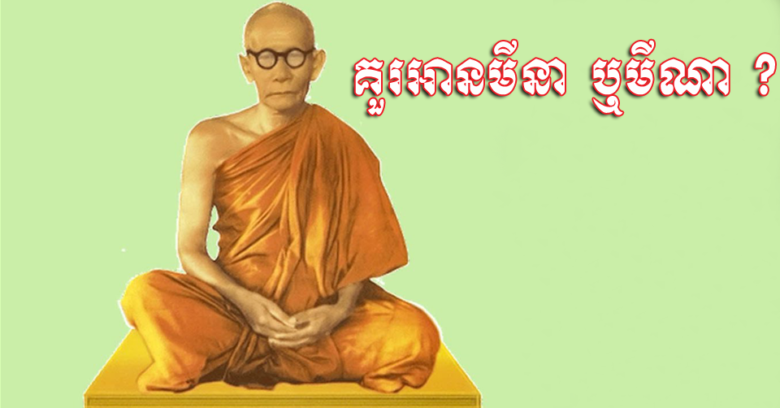 <! –
->
There is still no consensus on March reading, with some saying March and others saying Mina is But in an uncertain manner.
To alleviate any doubt, Koh Santepheap Press cited the Khmer Dictionary of Samdech Akka Chuon Nath as the following. The term March is originally called March, then it is called March.
The same dictionary explained that, in Khmer alphabet, it is pronounced March-mi. But the tradition of reading Mina, the word has also become a metaphorical, unique word.
But according to the proper phonetic alphabet, it is not Mina. San Sarin