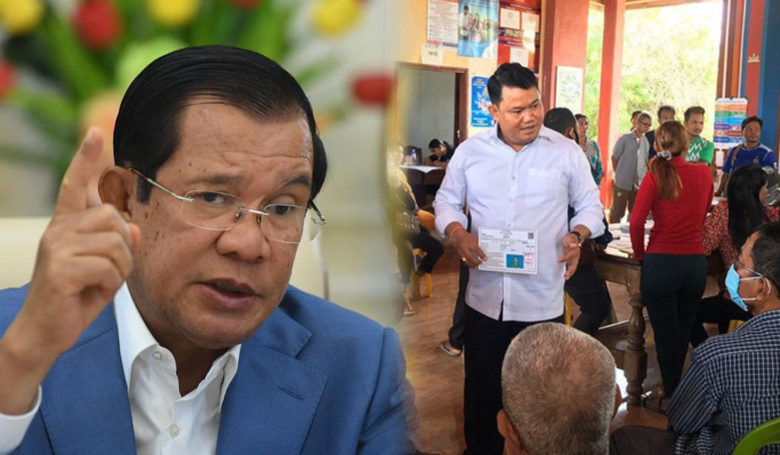 Phnom Penh: As of the evening of July 28, 2020, the Ministry of Planning has withdrawn the equity card (poor card) from the family More than 4,400 vouchers were returned to poor families who pretended to be poor in order to receive government subsidies.
According to a spokesman for the Ministry of Planning, of the more than 4,400 poor cards, we found more than 900 last year. Last week, more than 3,500 cards were found. More than 4,400 families who cheated on this poor family were found by Ministry of Planning officials when they went to update all the poor families During the first and second rounds of Kovid-19, out of a total of more than 610,000 households, About 2,480,000 people across the country.
Samdech Techo Hun Sen, the Prime Minister of Cambodia, once warned local authorities about the case of cheating on poor families. The village chief and commune / sangkat council, if it is found that in any village and commune / sangkat there is an abnormal case in providing Cash to the poor.
Samdech Techo Hun Sen wrote on Facebook on June 30 that recently I Officially announced the launch of the "Cash Giving Program for the Poor and Vulnerable People Due to the Impact of Kovid-19 disease. To ensure that poor people who are experiencing real difficulties receive support from the Royal Government is to work to update poor families and Vulnerable people during the fight against Kovid-19 are very important.
Samdech Techo continued that this work is almost entirely dependent on the local authority, the village chief and the commune / sangkat council, which must do To be very clear and thorough. Therefore, in order to ensure transparency and integrity in the provision of services for this cash sponsorship program, I would like to issue a strict regulation to the authorities. The basis at all levels, especially for the practitioners in all communes, is to focus on doing this work properly and The most persistent is the absolute avoidance of incarceration, including relatives, nieces and nephews who are not from poor and vulnerable families. Exactly to get this subsidy.
Samdech Techo Prime Minister made it clear that "I will take hot action and there will be no exceptions if found in the village and In any commune / sangkat, this abnormal case occurs. "