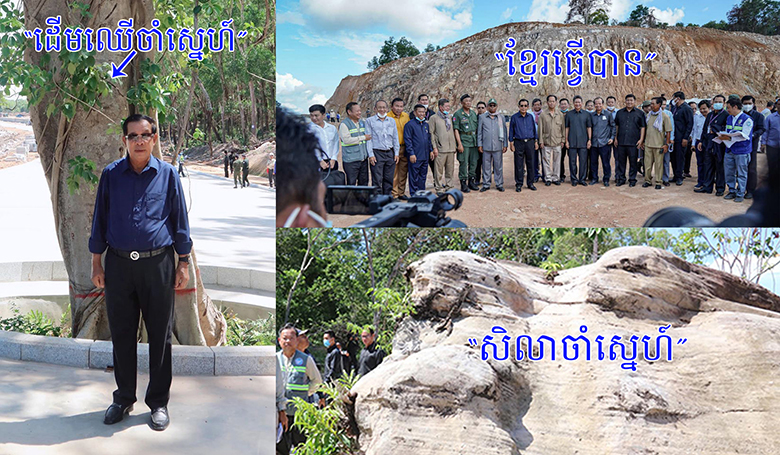 <! –
->
Phnom Penh: On the morning of June 1, 2020, when Cambodia's Prime Minister Samdech Akka Moha Sena Padei Techo Hun Sen arrives at the Ream Bay site Effectively, Otres Beach has three official tourist attractions:
1) "Khmer can do this" engraved on the wall of the mountain, which crosses the mountain, makes its way down and turns. Turn left onto the hill, head down to Otres Beach.
2) "Love Rock" is a large rock in the middle of the road as it descends from the road on the hill Come down.
3) "Love tree" is after passing a rocky tree and down a little, a big tree grows. In the middle of the road there is a concrete enclosure that is already secured.
The beautiful natural scenery on the twisting road, rolling down the mountain in the Ream Bay is a huge attraction Become one of the most popular and most attractive tourist destinations in the near future.