Phnom Penh: On 29 March 2020, Cellcard, a subsidiary of the Royal Group, distributes free SIMs to 80 doctors and medical staff in Sihanoukville, allowing them to make phone calls and Free SMS until the condition of Covid-19 is completed.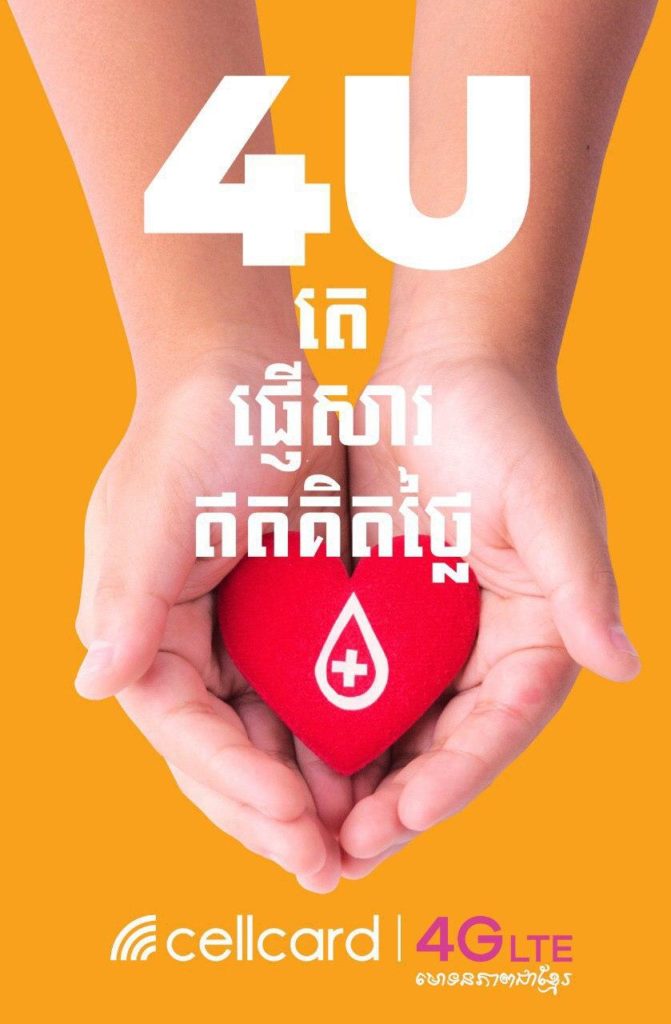 The offer was made after Cellcard announced last Friday that it would work with the Ministry of Health to ensure that all doctors and medical staff across the country were provided with calls. And send free messages according to their usage needs.
More than 1,200 doctors and medical staff using the Cellcard mobile network were provided free of charge for outgoing calls and text messages by Friday evening.
All doctors registered at the Ministry of Health will be eligible for this promotion, and in case there is no SIM card for use, the company will arrange to bring it for free.
The initiative is part of the Royal Group's response to the Covid-19 virus, led by the director-general of Duke Kith Meng, who is working closely with the Ministry of Health and the Ministry of Posts and Telecommunications.
Royal Group's entire ICT division, including Cellcard, EZECOM, CBS and Digital Sky, has launched a nationwide response to its support for new discounts and services.
Cellcard CEO Ian Watson said: "This response must include all doctors and nurses on the front line as they are working to combat the Covid-19 virus and treat patients who are already having problems." .
"Under the guidance of the superintendent, we started the initiative of establishing a medical community with the Ministry of Health on Friday, and we saw an urgent need in Sihanoukville," Watson said.
This is our way of thanking the doctors and medical staff who are working, and this project will also help the Cambodian people to stay connected and the medical community to be able to communicate 24/7. Also.
Mr Watson said the initiative is in addition to the 5G technology telemedicine service (Telemedicince) which will launch tomorrow at four locations across the capital.
The service is the first 5G use case in Cambodia, which will allow leading doctors all over the country to quickly assess and consult patients anywhere via mobile phones and devices and assist Facilitates a team of clinicians working on-site.
"Cellcard will continue to support our medical community and our clients during this difficult time, and we will continue to work closely with the Ministry of Health to assist them in managing this crisis," Watson added. "