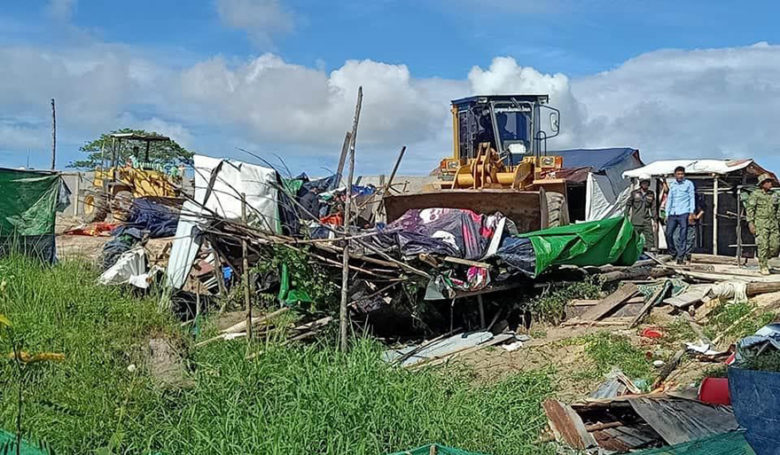 Preah Sihanouk Province: According to the press release of the Provincial Department of Environment, after the Royal Government issued Sub-Decree No. 116 Dated 5 June 2016 on the revision of Article 1 of Sub-Decree No. 78 dated 9th June 2016 May 2016 on the Establishment of Multiple Use Areas of Prek Teuk Sap, Kbal Chhay Crops for the construction of huts and fences, illegally occupying land in protected areas, have been approved by the environmental authorities.
Wat a series of preventive measures.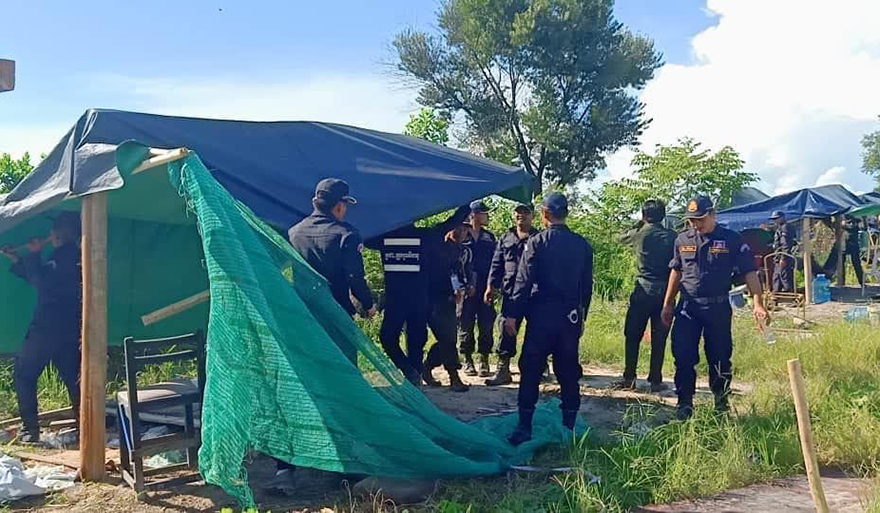 Recently, the activities of encroachment on state land have increased significantly. The provincial environment department confirmed that the population A group of villagers built an anarchic shelter on land that is privately owned by the people and was privately owned That fired.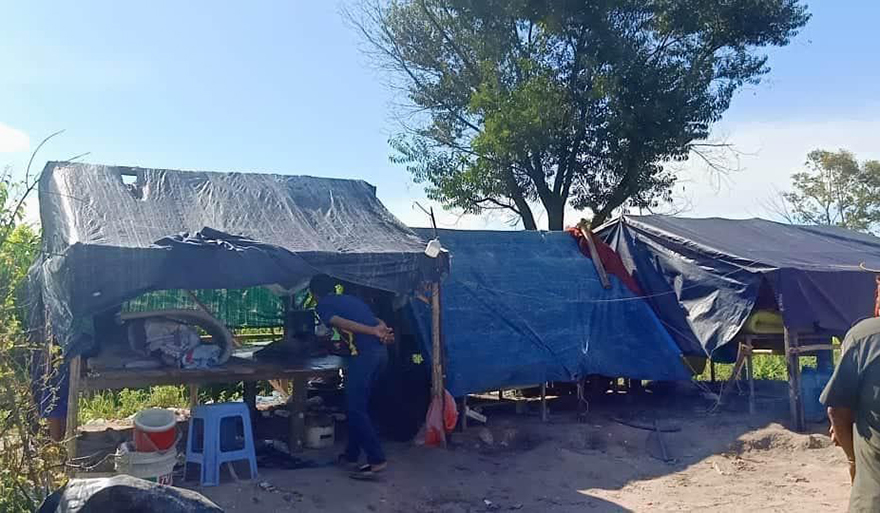 After being evicted from the private land, the people came to set up camp in O Trav area, Village 1, Sangkat 1, City Sihanouk in the area uses a lot of Prek Teuk Sap Kbal Chhay. On July 14, 2020, the force of rangers of the Department of Environment
The province, in cooperation with the Sihanoukville Administrative Unity Command, has already educated, instructed and dismantled slums at the above-mentioned locations. Already, but people have asked to dismantle themselves.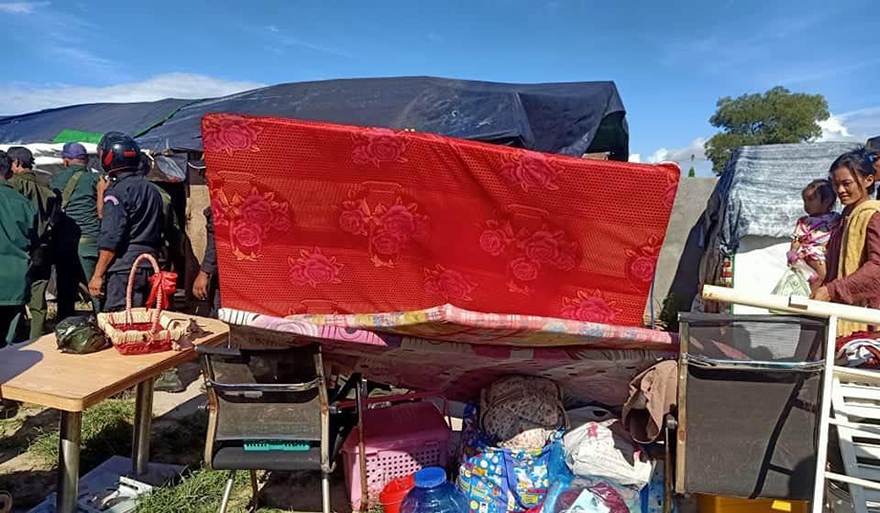 On July 17, 2020, a force of rangers from the Provincial Department of Environment visited
Checking the actual location again, there was no demolition, but instead they built houses and huts. Add more than ever.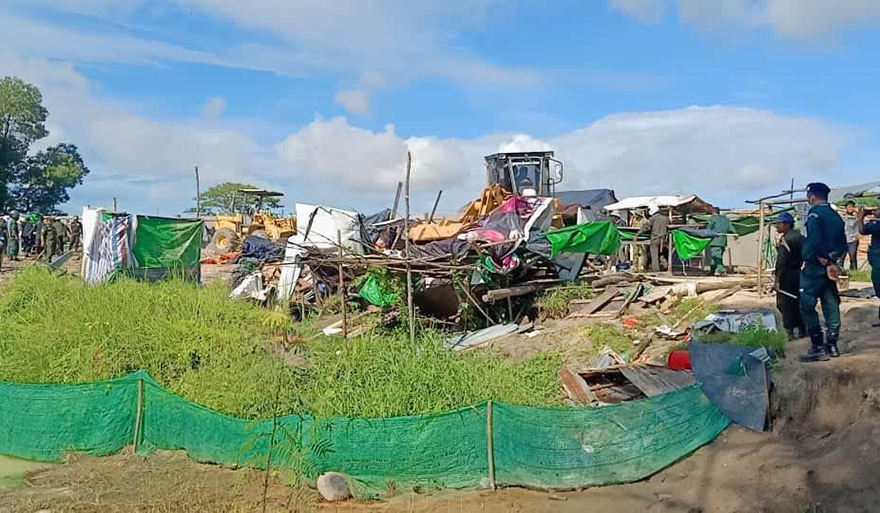 Based on the principle of peace, on July 21, 2020, the Sihanoukville Municipality invited the people's representatives to an education meeting. Advised to remove from the site as a restriction, and they also agreed to remove from the site completely. July 24, 2020.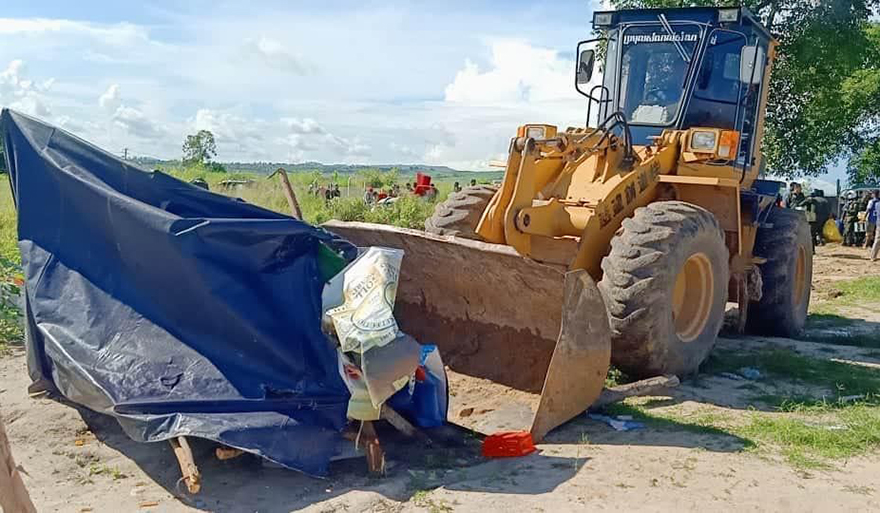 In fact, on the morning of July 27, 2020, the Provincial Administrative Unity Force cooperated with the Sihanoukville Administrative Unity Command and the Civil Servants. Park
The guardians of the provincial environment department implemented administrative measures at the site, met with about 20 people at the actual site, and they He volunteered to leave the site peacefully and without protest.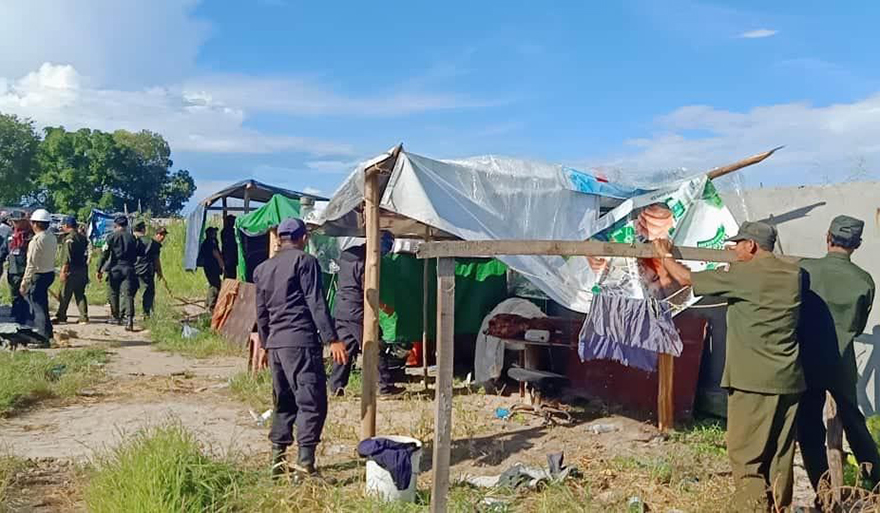 In the above operation, the Provincial Administrative Unity Command dismantled 43 slums, including thatched huts. 38 tents and 5 tin huts and destroyed many newly planted mango trees.