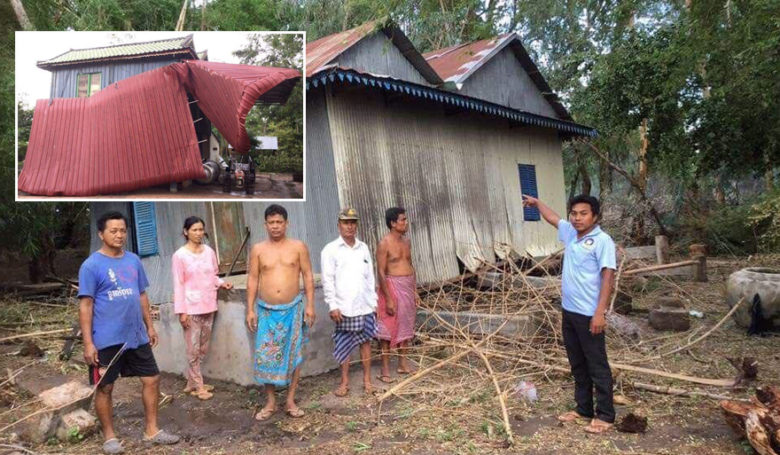 <! –
->
Svay Rieng province: Three houses collapsed, all but 28 houses damaged The impact of roof opening after heavy rain mixed with strong winds caused roof collapse and roof opening A total of 31 houses, but no danger to people or animals, only affected their homes immediately when they were found Mr. Vanthan, the chief of the stables, the commune council, and the forces arrived on the scene.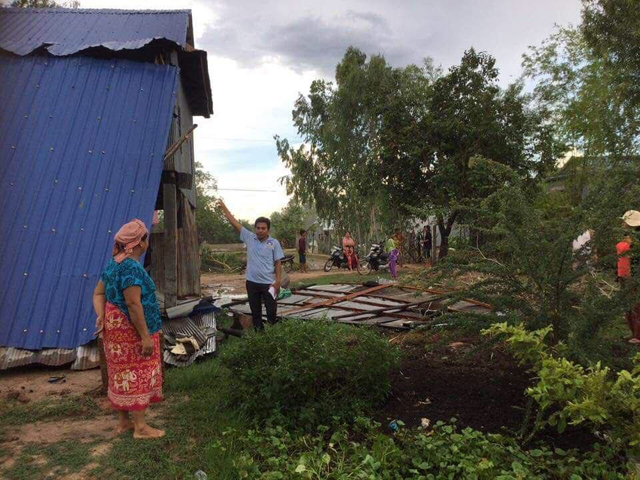 The incident occurred at 2:50 pm on June 9, 2020 in Kro Ko Commune District Svay Chrum, Svay Rieng Province.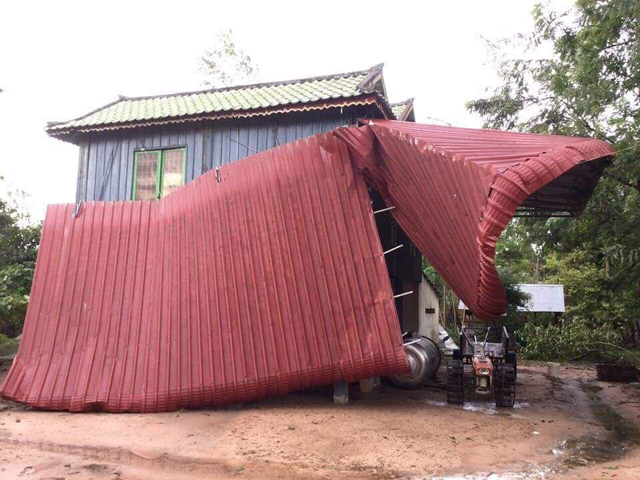 According to Mr. Kor Vanthan, a resident of Kresang commune, there was a rainstorm causing the collapse and the roof opening In Krool commune, three houses were damaged and 28 roofs were left open.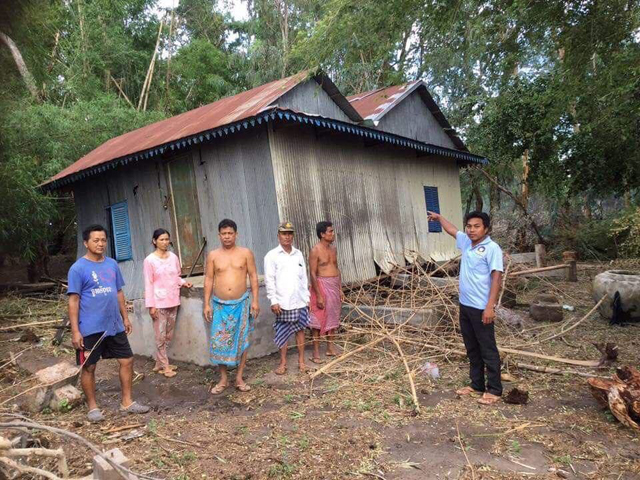 The commune chief confirmed that after the rain and strong winds had calmed down, he and his team went to check Report to the District Governor of Svay Chrum also.
In the above incident, no one was injured in the incident. No, only the damage done to the home.
Please inform that Men Vibol, Governor of Svay Rieng Province, has called on the people to be very careful when Rain, lightning, make it safe to go out in the field, and turn off phones, TVs and radio because these are easy to cross Very dangerous.