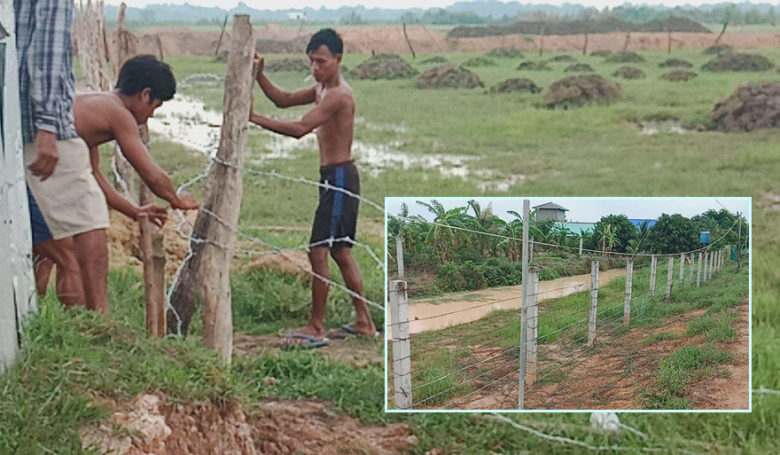 Svay Rieng Province: On the morning of July 24, 2020, Mr. Hem Piseth, Deputy Governor in charge of Land Dispute Resolution, led the Joint Commission. Taxation of provinces, municipalities, sangkats, with the participation of Mr. Sovan Mony, Deputy Governor of Bavet Municipality, introduced and dismantled the fence. Residents in Prey Angkonh commune, Chrak Mtes commune and far-flung migrants encroached on Prek Boeung Kwang Illegal fencing of many families with some powerful people and brokers stealing behind their backs.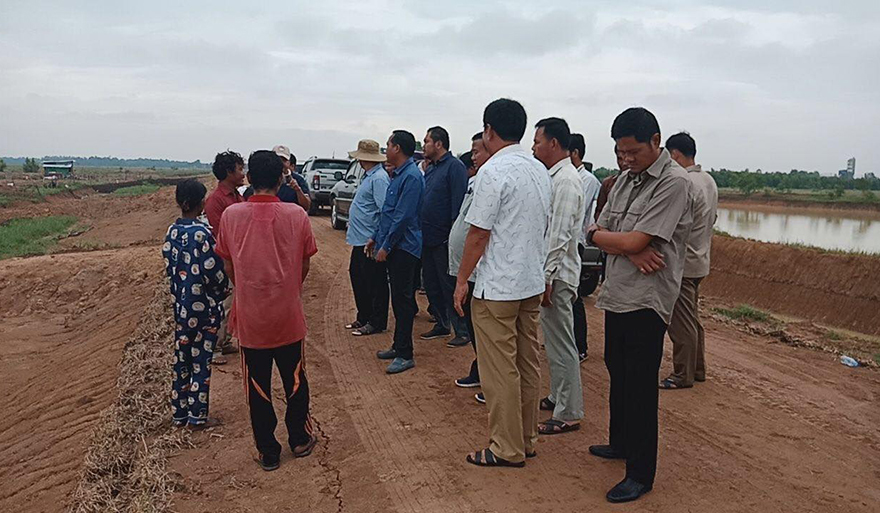 According to Mr. Hem Piseth, Deputy Provincial Governor, with the order from the Provincial Governor, he led a professional officer of the relevant unit to disseminate education. Advise and dismantle the fence where the people as well as the migrants encroach on the state land by fencing Prek Boeung Kwang forage land was illegally owned by using the method of cracking down on poison.
He said that the inspection commission at Prek Boeung Kwang is to educate the people who have encroached on the land. Boeung Kwang, with the construction of houses, fencing, land for food, Boeung Kwang canal for them to immediately stop land grabbing Prek Boeung Kwang is the land of this state as state property.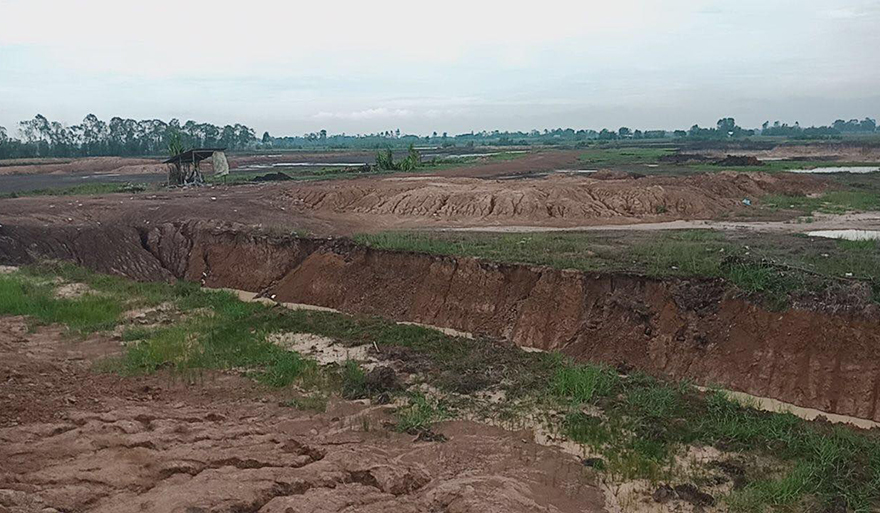 Mr. Hem Piseth said that the demolition of the fence is only for migrants who encroach on land and build fences. Take the new land of Boeung Kwang, but for the people who have come to live for a long time, let them live first Down.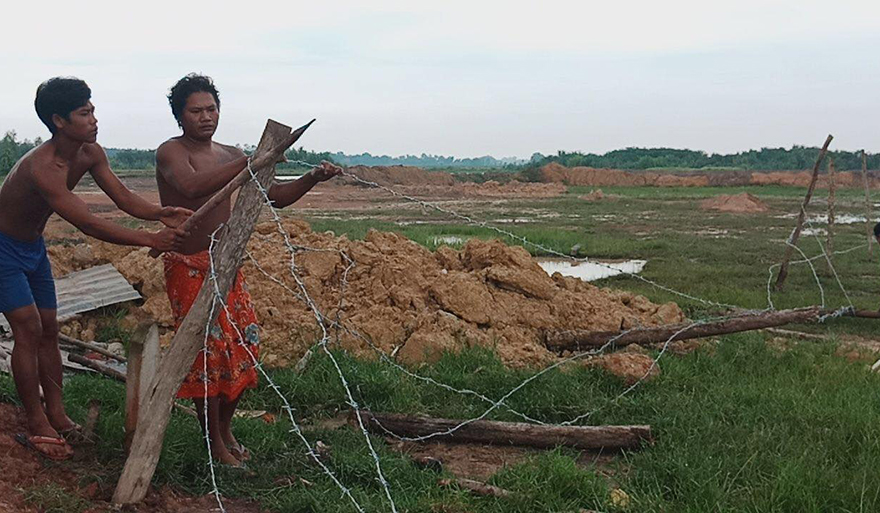 After the planning meeting, the Deputy Governor led a joint committee to Prek Boeung Kwang to interrogate the people in The district, as well as migrants from distant provinces, mostly believe in the incitement of brokers to have authority Sangkat Prey Angkanh distributed land to poor people to live on Boeung Kwang forage land, then they came to set up a location Make huts, make fences to capture the land of Boeung Kwang.
With this, there is a person who claims to tell the people that he has the title of Excellency and gave all the money to buy land from you Live in Prey Angkon Sangkat and some of them
Rent to keep the land for the broker in exchange for money.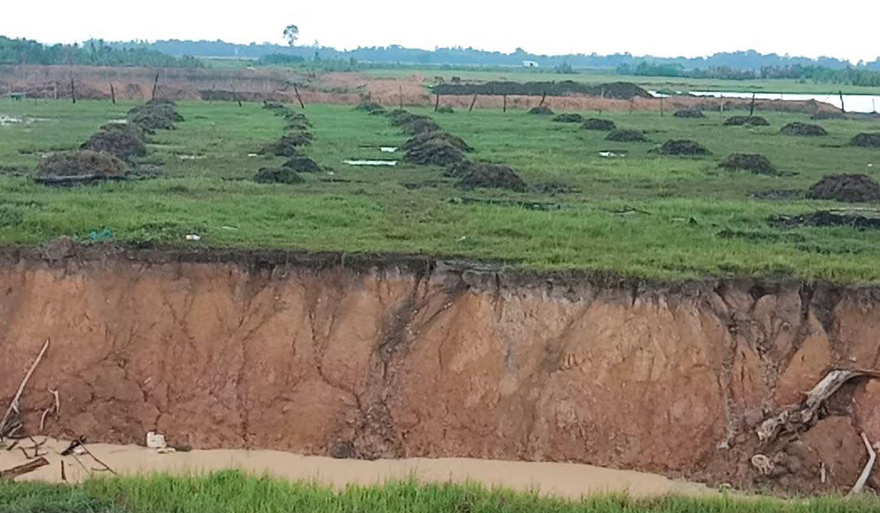 On that occasion, Mr. Hem Piseth introduced to the people as well as people
Migrants and brokers call for a halt to propaganda that state land is being distributed to poor people and call for a halt to land grabs Prek Chamnum, Boeung Kwang, which is state land, is reserved for the general benefit of the state, which is to restore water storage for farmers to use. Agricultural occupation. Authorities removed and continued to dismantle the fences and structures that the relatives and migrants encroached on state land. After not allowing anyone to encroach on state land anarchically.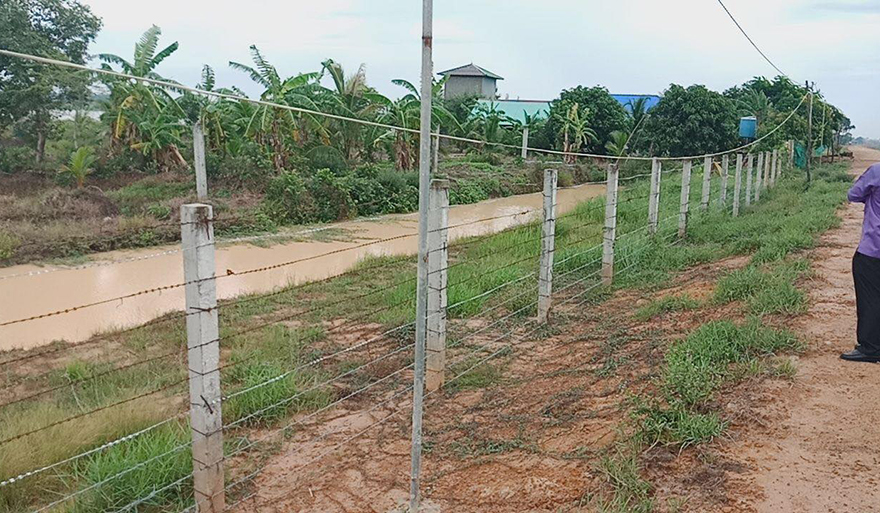 On behalf of the authorities at all levels, he called on the people as well as migrants to stop encroaching on state land. Leads to waste of time to complete
Working to support a family because state land is still state land. Let the broker stop
Campaign to bring people to encroach on state land if they continue to lead people to encroach on state land Authorities will take legal action. (Edited by: Bopha)