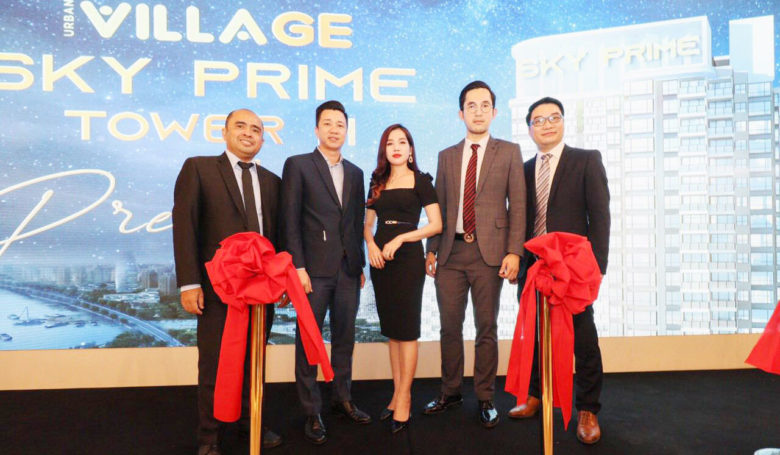 In line with the love and mission to help Cambodians, foreigners living in Cambodia, as well as national and international investors to receive Get your dream home with a better standard of living and a higher return on investment. Cambodia (Prestige Homes Cambodia) and Urban Village Co-Organize a Party to Celebrate the Pilot Launch of Sky Prime Tower H The most spectacular along Hun Sen Boulevard and accompanied by views of the lush green waters of the Bassac River On August 1, 2020 at the exhibition hall of Urban Village in Factory Phnom Penh.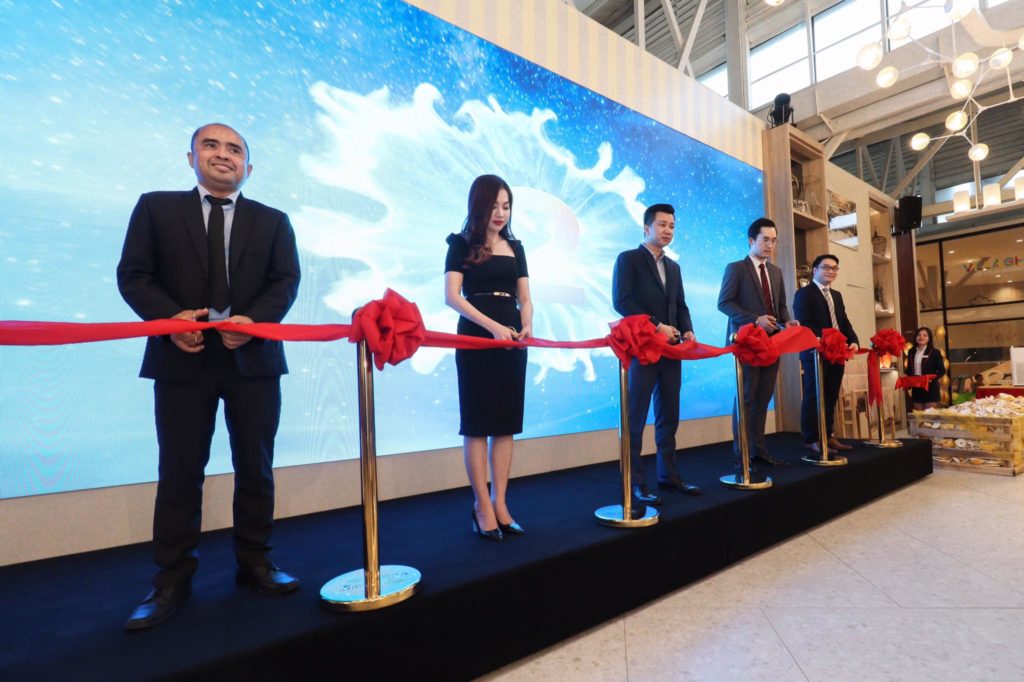 A large number of guests were invited to the party to share a fun time together, visit luxury condo projects and Get the right to own this condo.
Prestige Home Cambodia is a real estate agent registered and licensed by the Ministry of Commerce and the Ministry of Economy. And Finance of Cambodia to provide a satisfactory solution for all real estate needs and is also an important partner of Urban Village, a prestigious condominium project and winner of the Best Condo Development Award in Cambodia and Grand Prize 5 more from Property Guru. After the great success of the first project, now Prestige Home Cambodia and Urban Village are celebrating the success of Once again, on the second project that reached the construction of the last tallest building, Sky Prime Tower H, which was announced Recently sold.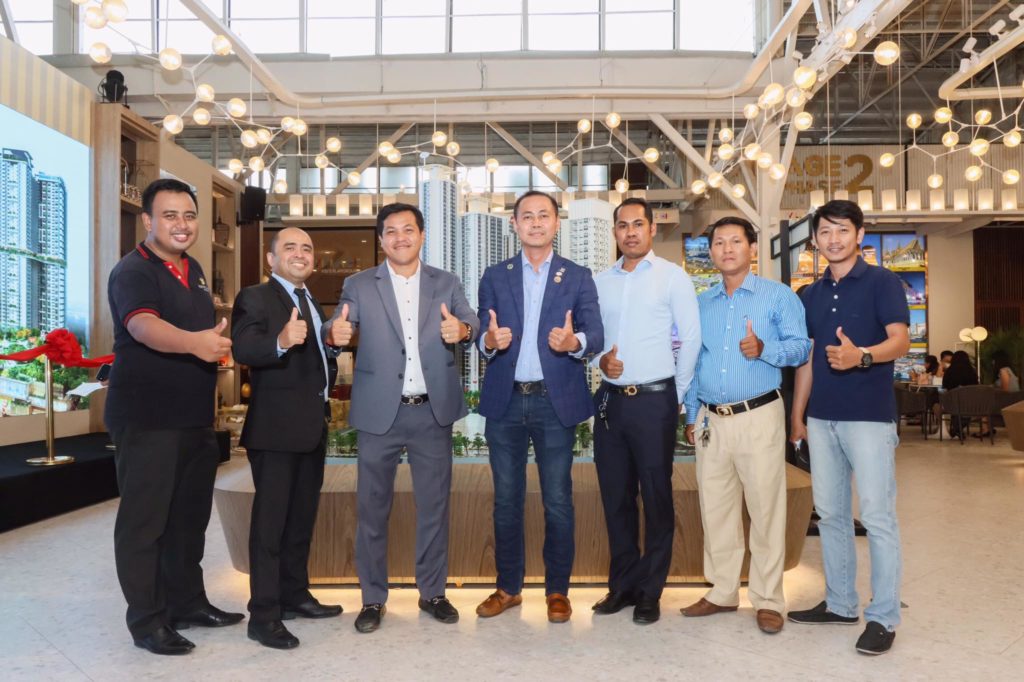 Geographically, Sky Prime Tower H is located in one of the fastest developing areas of Phnom Penh, surrounded by schools, hospitals, shopping malls. Shops, business buildings and new Phnom Penh International Airport. Sky Prime Tower H is also adjacent to Factory Phnom Penh, a well-designed and diverse community. Focus on "living, working and entertaining". All of these features allow residents of Sky Prime Tower H to enjoy real-life living, including Various facilities and beautiful cityscape.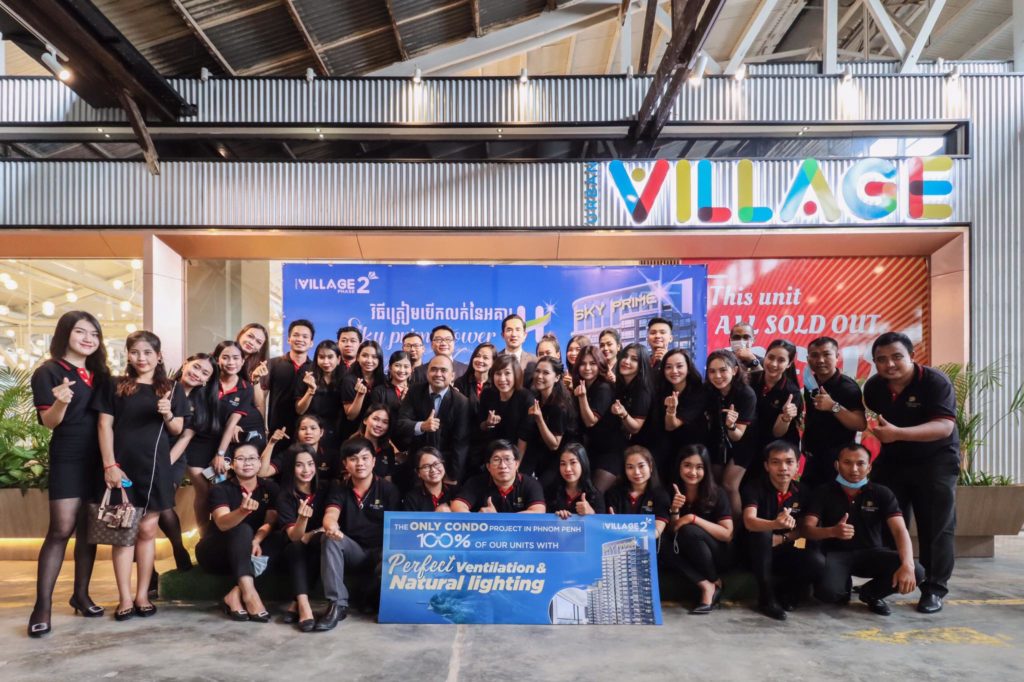 Catherine CHAN, Executive Director of Urban Village, commented: "Today is an exciting time because we have continued our mission to Provide dream home to our customers. The first project was a huge achievement and for the second project we were also very successful due to the support and High trust from customers as well as active cooperation from our partners such as Prestige Home Cambodia And so on.
Urban Village always strives to exceed customer expectations because we believe that everyone needs a home that can provide Warmth and comfort combined with a clean environment, rich facilities, highly creative workplaces, multifaceted art venues and entertainment venues. Etc. We are very proud because we can provide all these things to customers in a community with a good standard of living. "Most of us."
Since launching the company, Prestige Home Cambodia has established a perfect partnership with Urban Village and can Expanding its customer base due to its high professionalism and outstanding service. These factors led Prestige Home Cambodia to win the Best Real Estate Agent Award in Cambodia 2019 in the program 10th Squarefoot Best of the Best Award. However, this achievement is just the beginning of many more successes as the company understands the market needs and has Unwavering commitment to continue to be a leader in the real estate sector.
Rath Ponlok, Sales Manager of Prestige Home Cambodia, said: "Due to the number of people in Phnom Penh is growing rapidly, urbanization is expanding. In fact, real estate such as condominiums, apartments and Boreys are increasingly being developed around Phnom Penh to meet the needs of Living, working and doing business. However, we observe that the volume of real estate can meet these needs, but quality is still an issue. Therefore, Prestige Home Cambodia aims to add value and fill the gaps in our real estate market. "
Mr. Rath Ponlok added: "Helping our clients get the property of their dreams is Our promise and we have kept this promise by providing services to them to become condo owners. Luxurious, successful Urban Village. Through the experience of selling Urban Village condominiums, Project 1 and Project 2 (Building E, Building F and Building G), we believe that The Sky Prime Tower H, which comes with a modern and affordable community design, will be sold out shortly. "
To celebrate the trial opening of Sky Prime Tower H, as well as to encourage first-time condominium buyers Zhome Cambodia and Urban Village are offering special offers with free furniture packages and discounted rates. Interest and so on. This special program will make Sky Prime Tower H one of the most sought after condominium projects in Cambodia.
Great things are available in the Urban Village community, and the best real estate consulting and services are available at Prestige Home Cam. Boda. For more information, please call 015 309 666 or send a message to Prestige Homes Cambodia Facebook page.