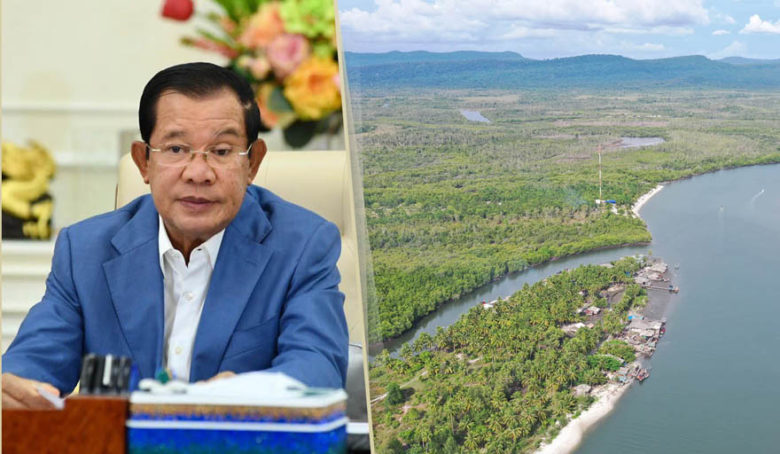 <! –
->
Phnom Penh: Samdech Techo Prime Minister Orders Land Clearing for People Living in Protected Areas, Wildlife and Protected Areas State of affairs. This decision stems from the heart of caring for the Cambodian people, especially the poor. It is a great support from the people of Cambodia.
On July 3, 2020, during the plenary session of the Council of Ministers, Prime Minister of the Kingdom of Cambodia issued an order and made clear to the Minister The Ministry of Agriculture and the Ministry of Land Management is obliged to strip the land to people who have come to live on land that is forest cover or The state's wildlife protected areas, such as Koh Kong, Preah Vihear, etc. … have more residents Twenty-one years ago.
Because in the past, the state only had land on the map, in fact, many people have been building their own homes for decades. And on those land locations. This is addressing real concerns. Do not leave the people without fear of starvation, "he said. At the same time, do not allow people to expand because they need to keep some community forest nearby for the benefit of the community Well.
The Ministry of Environment, the Ministry of Agriculture and the Ministry of Land Management need to be resolved in the coming months to issue citizenship plans and this must be done. The most thorough and accurate. When the head of the Royal Government makes this decision, the corrupt officials must not take the time to commit fraud, embezzlement. Instead, all officials must effectively implement the Prime Minister's order for the benefit of the poor. The effective implementation of the Prime Minister's command will make Cambodians more confident in the leadership of the government and the CPP Cambodian people ៕ By: Collaborators