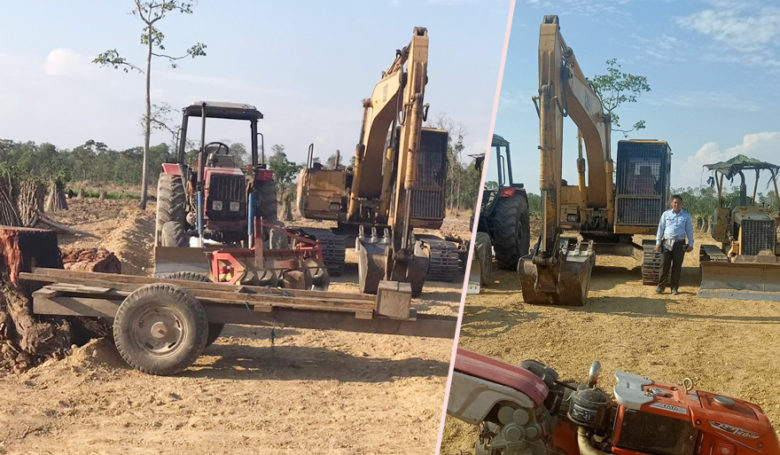 <! –
->
Stung Treng province: A senior military officer, a rank of lieutenant colonel, including three were detained and withdrawn while commanding and carrying out clearing. Dozens of hectares of state forest reserve are located in Srao village, Anlong Chrey commune, Thalavat district. April 24, 2020, after receiving an order from the Governor Province Mombasa Saroeurn.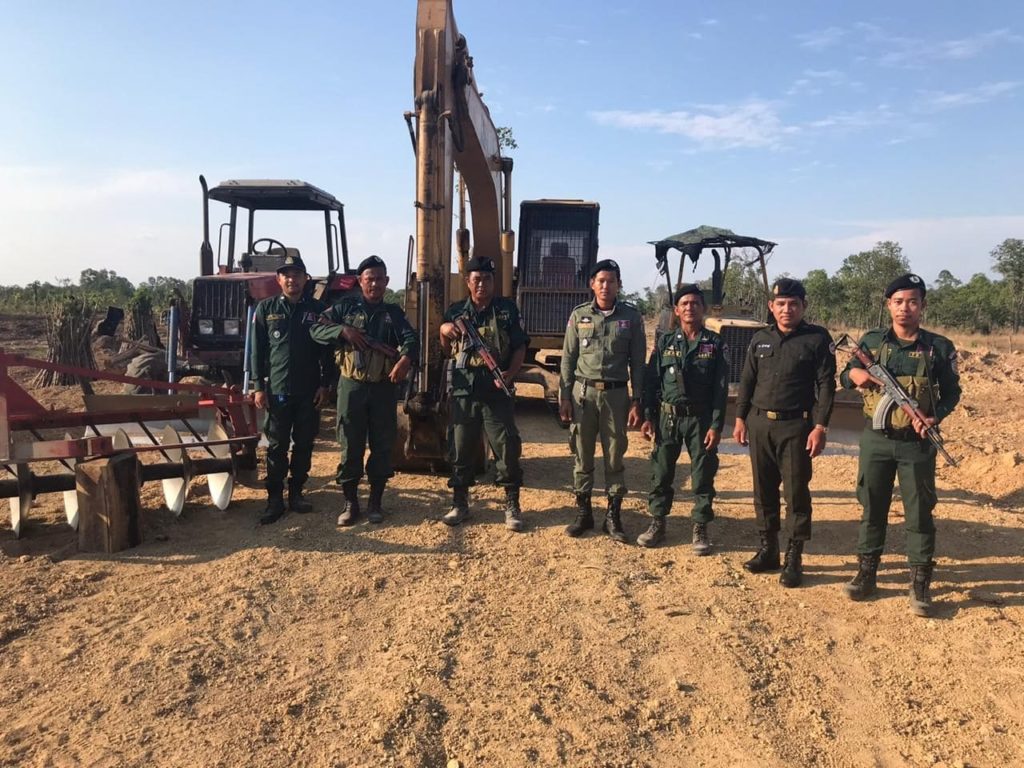 The authorities in the crackdown on the clearing of forest land in the state-owned province of Kratie have revealed the crackdown records. The operation of the provincial police force followed the orders of Stung Treng Provincial Unified Command Commander Mam Saroeun and went down. To the target and encountered d Forest clearing activities preserved the state tens of hectares.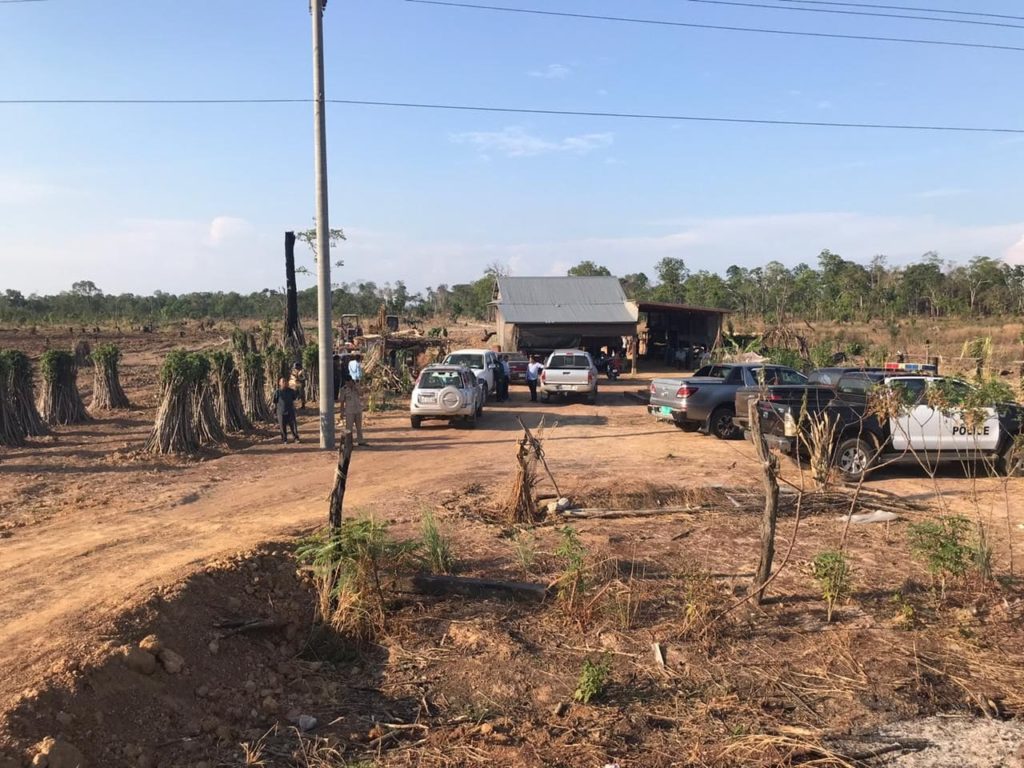 The records show that the cops seized three vehicles – one scooter, two tractors – and 3rd – one small bolt.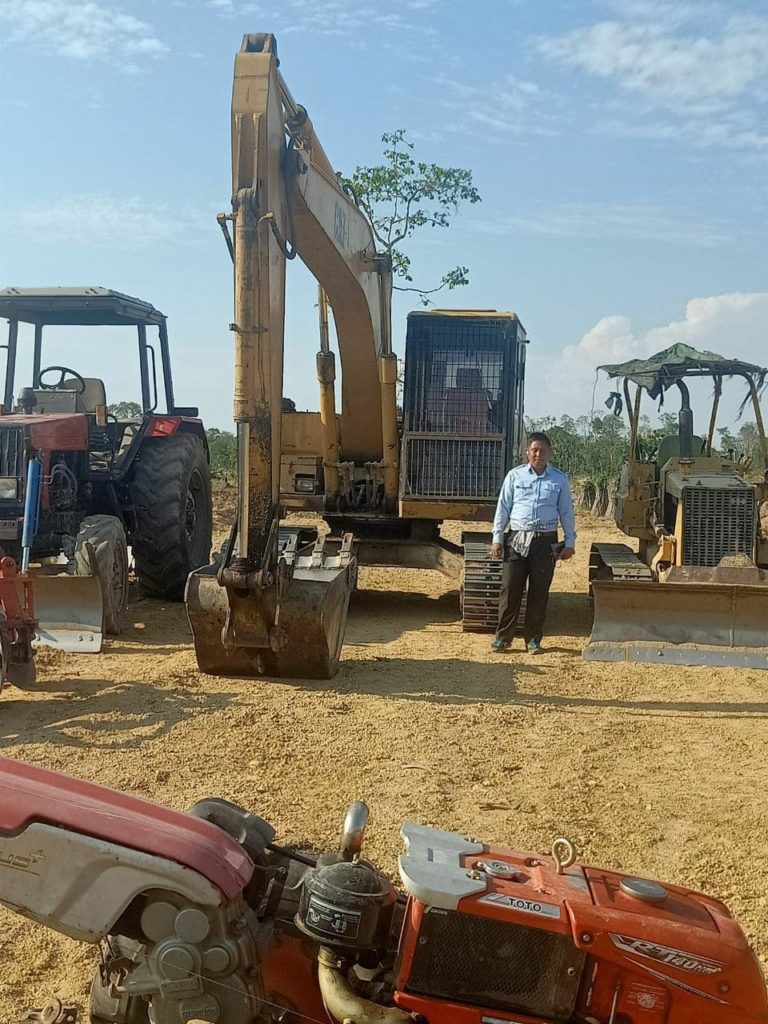 The owner of the site, who had been using the bulldozers, told authorities that he was named Chan Sam Ath, a senior military officer. There was the rank of Lieutenant-General. He said he has a land area of ​​300 meters wide and 1600 meters long and has a land title with the recognition of Anlong Chrey commune. The total area is 48 hectares.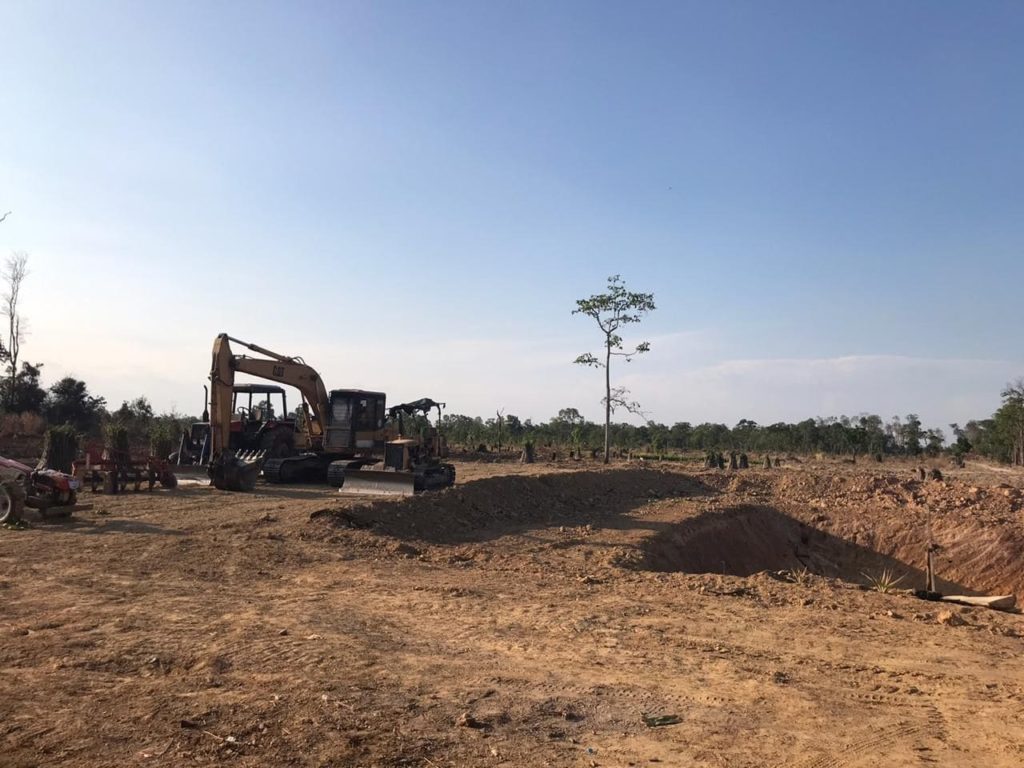 After the hearing of the landlord, Lt. Gen. Chan Sam Ath, the law enforcement team visited. The clearing site saw about 36 hectares of cleared forest land and undeveloped forest land. There are still 32 hectares of clearing land and clearing. Recognizing the encroachment of dozens of hectares of state forest reserves, the authorities decided to withdraw them. Three motorbikes and detained owners of a clearinghouse, a two-star military officer, were questioned at the Stung Treng provincial police station. So far, the results of the inquiry are still unknown.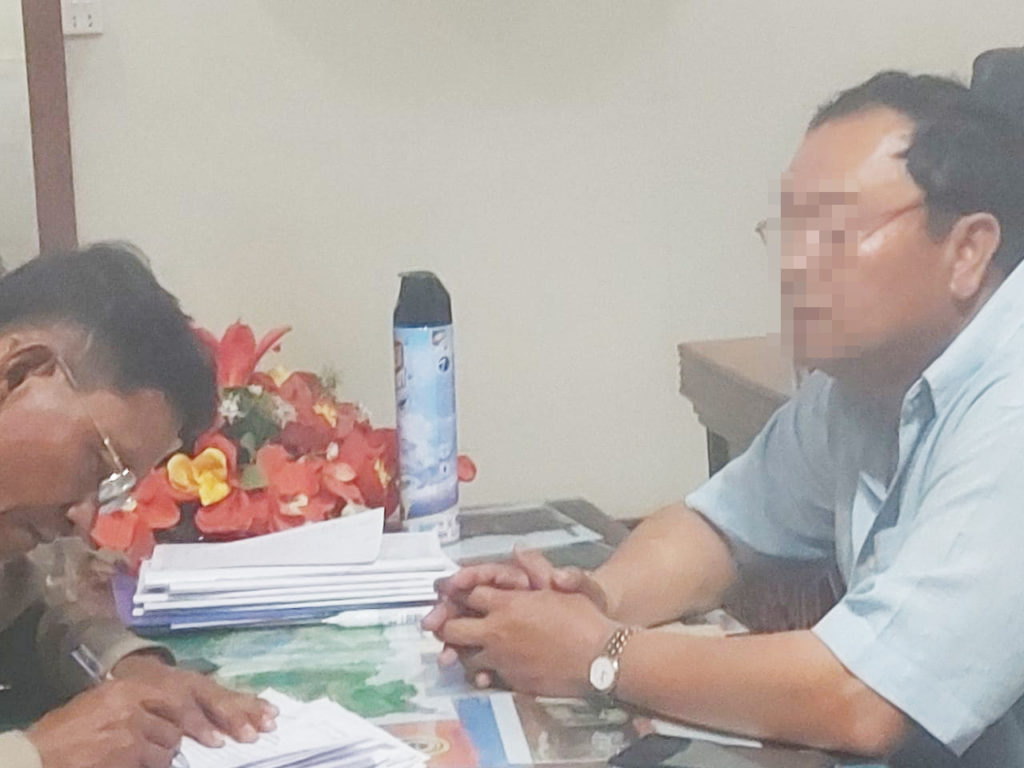 As for a commune chief who has issued a permit for clearing and clearing dozens of hectares of state forest, the authorities will take legal action. How is that still true? ៕